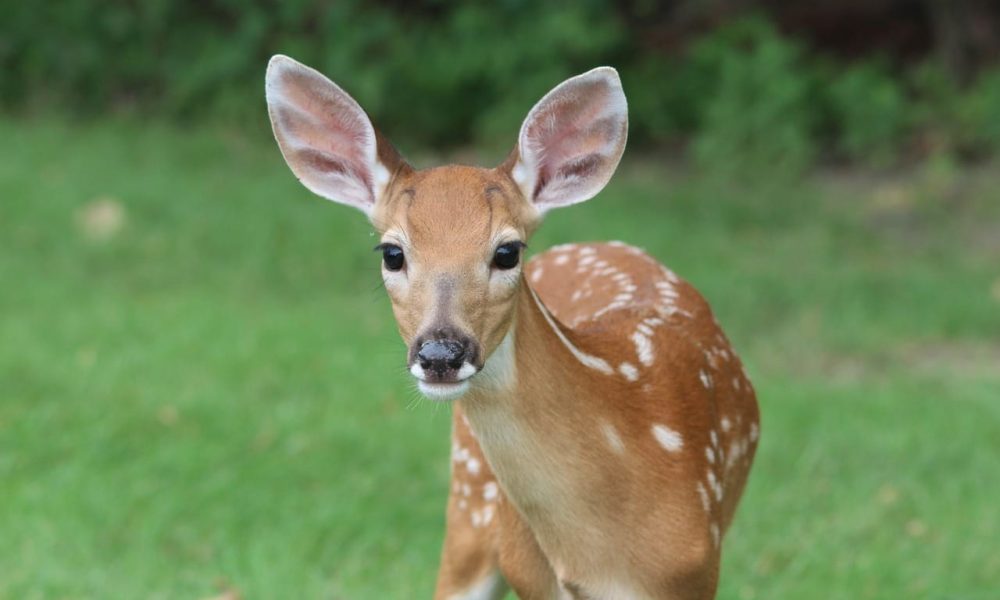 Exploring the Wildlife On and Off Florida's Coast
Anyone who lives in Florida is keenly aware of the tremendous variety of wildlife Florida's coast has to offer. Honestly, that is why many people move to Florida; well, that and the warm climate. But whether you are a native, a resident, or a visitor to the state, Florida certainly exposes you to a beautiful array of wildlife seldom found elsewhere.
From coral reef to swampland, Florida's coast is brimming with active wildlife, too numerous to list. To explore the many types of nature in the coastal areas of Florida, let's break it down into three main categories: Marine life, Birds, and Land animals.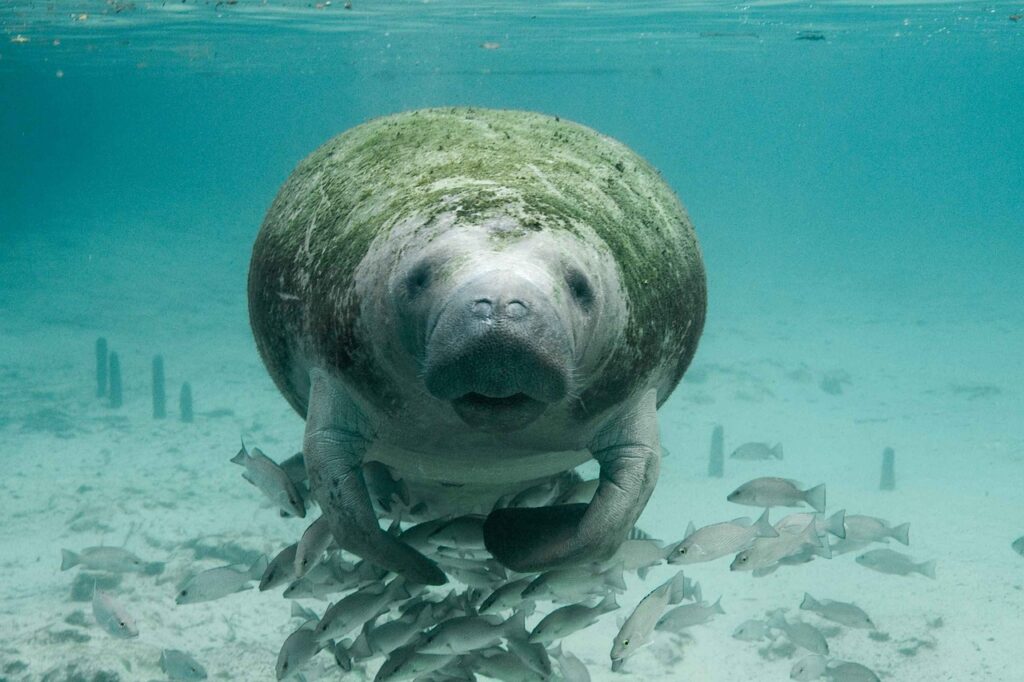 The Marine Life of Florida's Coast
To discuss the wildlife of Florida without mentioning the seas teeming with fish, crustaceans, sharks, whales, and more would be remiss. Here we will focus on some of the marine life unique to Florida and can be seen by visitors reasonably easily.
In fact, there are viewing places all over the coast where these creatures are easily spotted. One such area is the Manatee Viewing Center in Apollo Beach.
Manatees
Manatees are large creatures with bulbous noses. Nicknames the "sea cow," these animals are slow and graceful in motion. And they rise every five minutes or so for air giving visitors a chance to see them if you don't blink. They usually are found in groups and love to drink fresh water from your garden hose.
Dolphins
Dolphin cruises are a dime a dozen in Florida. These playful swimmers are so much fun to watch and "interact" with. You can even schedule a day to swim with the dolphins in certain cities.
Sea Turtles
Loggerheads- These turtles are the giants, reaching up to 350 pounds. May to October is loggerhead migration when they lay their eggs on the beaches. And you can go and watch but stay far away. There are many rules around watching the turtles, as they are protected and need special consideration to survive the bright lights of the beaches and human interaction.
Green Turtles- Found in the daytime in shallow flats and seagrass, these turtles return each evening for sleep. They are vegetarians and love algae and seagrass. See them on the beach from June through September.
Hawksbills- This is a small and agile turtle with a beautiful shell, much to its detriment. Though trading these turtles has been banned, their shells are still used to make jewelry, hairpieces, and more. They can grow up to 30 inches in length and may weigh 100 to 200 pounds.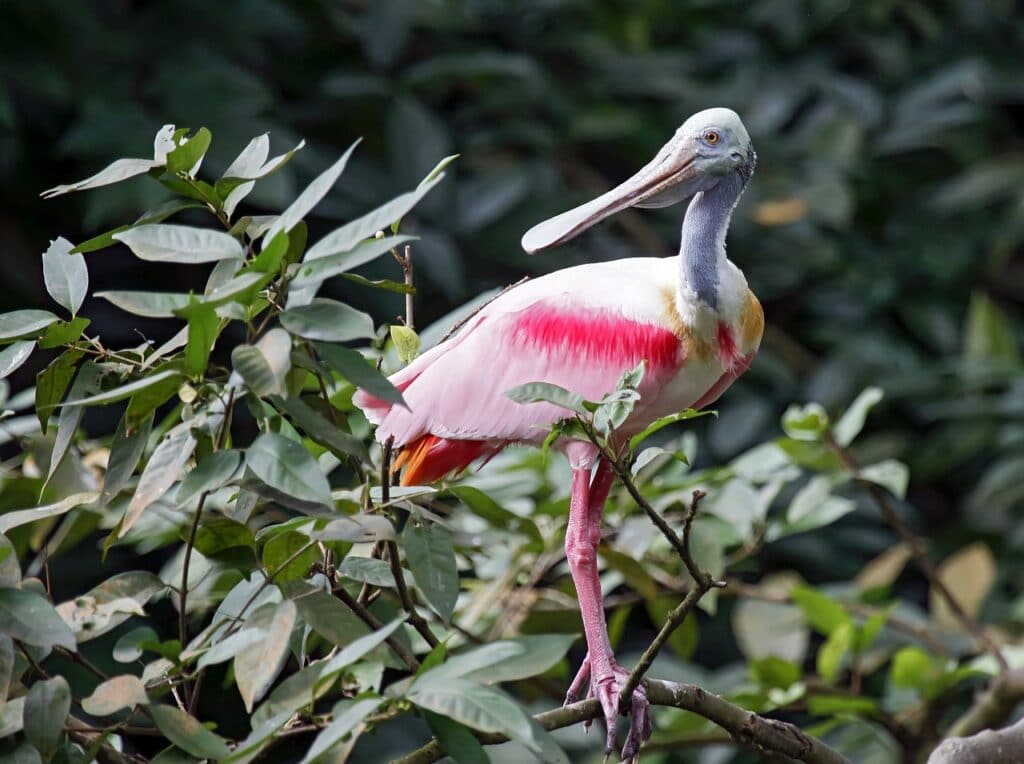 The Birds Off Florida's Coast
Bird watching is a dream in Florida due to a large number of varied species of birds. Right on the beaches, you'll see the following birds. Then further in, you will see plenty of the usual Cardinals, Jays, Owls, Hawks, and the like.
Seagulls
If you have not had a sandwich or a chip ripped from your hand while eating on the beach, you have not experienced Florida's beaches. These birds are plentiful, with cries that are the iconic sound of the beach. And they are not shy about wanting your picnic. SO be careful and don't feed the gulls.
Herons and Egrets
See these tall and thin birds in white, blue, and grey strolling along the shore and swamps of the state. With their long legs and long beaks, they peck the ground looking for insects. They are one of the most common birds found here.
The Black Skimmer
Black Skimmers are jet black with a white underbelly. They fly gracefully over the surface of the water until they spot a fish. You can see them snatching up those fish at sunset on the beaches.
Oystercatchers
These little ones are found on the shore alone and sometimes in pairs. They are black in the top and white under, with long reddish-orange bills.
The Brown Pelican
Visit any fishing dock to see a plethora of brown pelicans. They love to wait for the scraps from the fisherman, and they are fun to interact with.
Ibis
The Ibis is white with a red and white face. And its bill is curved and red too.
Roseate Spoonbill
A bright pink bird with long legs and a spoon-shaped bill, these birds are a beautiful sight to behold.
The Bald Eagle
Unique to North America, Florida is the perfect place to spot the Bald Eagle. In fact, if you have ever seen the large nests in trees and on the tops of telephone poles, likely they are there for a bald eagle. Still, they are a sight to behold with their tremendous wingspan and graceful ferocity.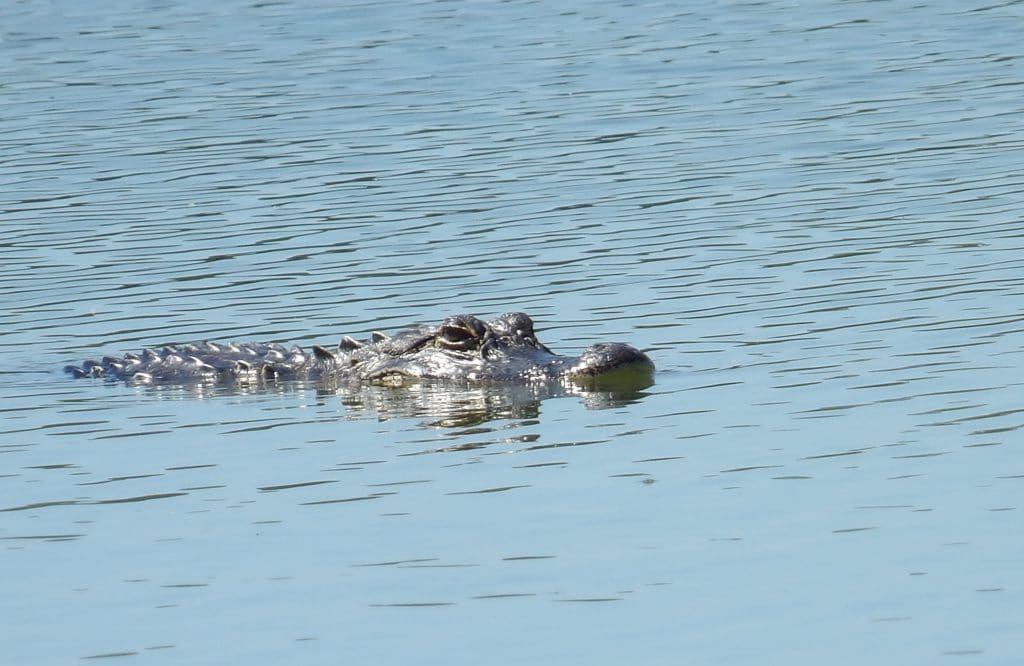 The Land Animals Inhabiting Florida's Coast
Taking a hike through the forestry in Florida, you may run across a black bear and cub or spot a panther or bobcat. There is no doubt the state has abundant wildlife for viewing. But we have chosen to focus here on a few of the creatures indicative of the coast of Florida. And if you know where to look, you can easily spend a day watching them as they bathe in the sun and gather their meals.
American Alligator
The most feared and iconic to the state of Florida is the alligator. It is the official state reptile, and they are on both coasts inland in the swamps and lakes of Florida. They are most abundant in May, when it is mating season.
American Crocodile
Crocs are reptiles that look like a gator but has a much narrower snout. And they swim in salt or brackish water, unlike gators who prefer freshwater. They are only found in the Keys and the Everglades.
Green Iguanas
The green iguana is a non-native species that is invading Florida. They are fast and numerous. You can easily spot them in south Florida running around on beaches, in the streets, and jumping in to swim at hotel pools.
Armadillos
These little dinosaur-looking creatures are found in warm areas since they have no fur covering. They are active in the summer evenings and in the daytime of cooler months.
Key Deer
Standing at a mere two and a half feet tall, these little ones are adorable. They are only found in the Florida Keys and are seen at dawn and dusk on the islands.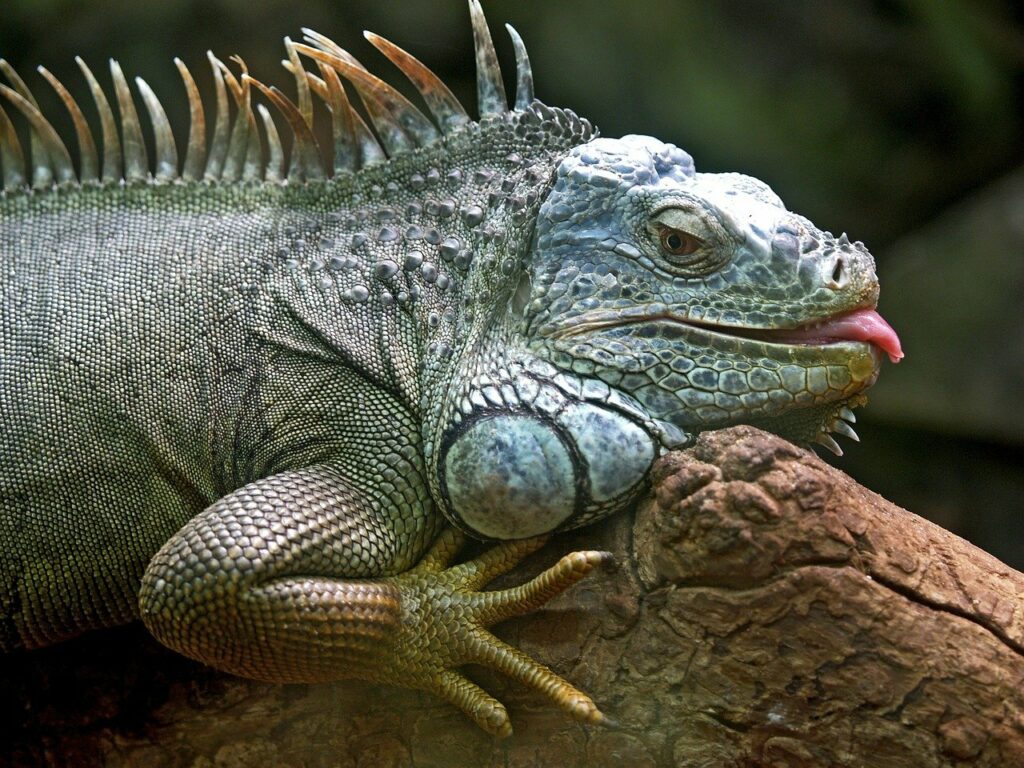 A Note About Florida's Non-Native Species
Many of the animals in Florida are non-native to the state, including the parrot, iguanas, certain snakes, frogs, and lizards. Some of these were once pets and have escaped or been released. Others have jumped into shipping containers, on boats, or ridden the train to the area and have no choice but to make a home here.
The problem with these animals in Florida is that they compete for the resources mature provides in the area. Then some of the animals intended to live in Florida are replaced by new species and alter the habitat.
There are things visitors and residents of Florida can do to help keep homes, neighborhoods, and ecosystems free of unwanted wildlife. Here are a few suggestions for helping with the problem in your area.
When you leave Florida for vacation, do not return with fruit, veggies, flowers, nuts, firewood, or soil. All these things can have a non-native pest hiding in them.
Try planting only native plants in your region. Remember, the land contains the perfect design for the plants and animals initially located in an area.
Most importantly, if you can no longer keep up with a pet, find a rescue that will help remove the pet from your home and safely relocate it.
Please never release a pet into the wild. It is not suitable for animals, humans, or the land.
Preserving Our Diverse Landscaping
As you know, Florida's coast, wetlands, rivers, and forests are a big part of the animal kingdom's survival. But with an ever-growing state, these spaces are growing slim.
When entering a protected area, the humans are the intruders. Do your best as a part of the animal kingdom to respect these places by replenishing resources, keeping litter and pollution out, and leaving the animals that live there alone. Watching them in their daily routine is fine; just don't touch them.
Appreciating Florida's coastal wildlife is how we can all take part in preserving these animals of Florida for generations to enjoy.
World Class Wildlife Removal Helps Florida's Coast
Unfortunately, sometimes these critters will wander into the yard or home of a Floridian. Most of the time, the wildlife is simply misguided. Call for help immediately if you are in danger. Wildlife experts can help get them out safely.
If you are experiencing an infestation of more minor pests, that is another reason to call for help. World-Class Wildlife Removal is on the job to get the unwanted wildlife out right away. The World Class team performs wildlife removal, decontamination, exclusion, and remediation for Florida homes and businesses. We are eco-friendly and family and pet-safe.
Our wildlife removal team is available 24/7 to get the wildlife out of your home and back where they belong. Call 727-754-8585 for the best wildlife removal Florida's coast has to offer.