All of the problems that come along with wildlife removal and rodent infestation control don't simply get solved once the wildlife is removed. There are reasons that rats, mice, bats, and other wildlife were able to enter your property, different things that attract them to certain areas, and big messes and nasty smells that they leave behind. We want you to be comfortable and safe in your home, which is why we provide cleanup, sanitization, and prevention services along with our wildlife and rodent removal.
Experience a clean, fresh, and safe environment for you and your family
Wildlife removal is not complete without our comprehensive decontamination services. Cleanup and sanitation is critical for making sure that disease doesn't spread. Mice and rats spread more than 35 different diseases globally, including dangerous ones like plague, tularemia, lyme disease, West Nile virus, and Hantavirus Pulmonary Syndrome (HPS). We put extra time and energy into a thorough decontamination and pathogen analysis process so that you, your family, and pets are safe and healthy.
World Class Family & Pet Safe Decontamination Methods
Our decontamination system includes Ultraviolet Germicidal Irradiation (UVGI), Ozone Blasting or High Ozone Shock Treatment, and Air Scrubbing based on your particular infestation.
Ultraviolet Germicidal Irradiation (UVGI)
This method of disinfection destroys the nucleic acids in a microorganism. The process is valuable in eradicating bacteria, viruses, and molds when a home has been infested by rodents.
UVGI is used in food, air, and water purification as well. In fact, this process is used in medical sanitation and sterile work facilities to sterilize drinking and wastewater and in air purifiers. It is a top-of-the-line sanitation light that will remove any unwanted microorganisms fast.
---
Ozone Blasting or High Ozone Shock Treatment
This procedure removes unpleasant odors, kills mold, and microorganisms in both commercial and residential facilities. Often used in "sick buildings," this treatment uses an ozone generator to create lethal ozone levels for a short time. The area must be clear of any people, pets, and live plants to be considered safe, but it will do the job.
---
Air Scrubbing
For clean and fresh smelling air, air scrubbers can be used for larger contaminants such as dust, dirt, mold, odors, and other air pollutants. It not only scrubs the air clean, but it will purify and deodorize the air too. Also, air scrubbers reduce airborne toxins. So when you have a pest infestation, using an air scrubber is an excellent investment to keep the air in your home safe and clean.
For those who suffer from allergies, air scrubbers can be added to their AC to clean the air and keep them from headaches and allergy attacks.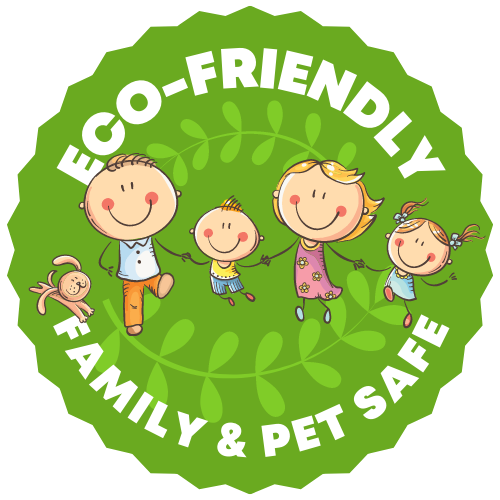 Non-poisonous, organic, and eco-friendly wildlife and rodent control methods and technologies
Florida is home to a vast and diverse amount of pests, and the little ones can be the most invasive, damaging, and toughest to remove and eliminate. While wildlife and rodent can be a constant battle, our goal is for you to have peace of mind in your home by providing an extensive inspection followed by a customized plan and pest control intervention that is 100% organic and safe for you, your family, and pets.
Employing our decontamination services means you do not have to take the risk of decontamination yourself. World Class utilizes leading edge technology, as well as family and pet safe products, to thoroughly sanitize and disinfect your home or commercial property.
Leveraging non-poisonous, organic, and eco-friendly wildlife and rodent control methods and technologies, our experienced team can take care of all of your pest problems without spraying dangerous and harmful chemicals. Afterwards, we make sure to sanitize the areas we worked on, and make sure that entry holes are sealed and pest-friendly areas are secured from future infestations.
We go above and beyond many wildlife removal services by implementing preventative measures that ensure that the same problem doesn't happen again. Before and after a large infestation problem is taken care of, or an animal is safely removed, we inspect the area to learn how it got there in the first place.
Keep Rodents Out Permanently
When you see signs of a rodent invasion, call World Class right away. We will be on the job the same day you call, and often within the hour. Our team wants to get the vermin out of your home before they cause any further damage and before they multiply!
Once we have trapped, exterminated, and/or removed wildlife, we make sure that your home or business shows no sign that we were there in the first place. We're not going to lie, a part of being in the wildlife removal business is that we have to get our hands dirty, and things get messy sometimes. Our team utilizes eco-friendly, safe, and organic methods to control wildlife and rodents, as well as clean up the mess if there is one. We perform remediation and sanitation services to eliminate lingering smells, animal nests, or leftover debris that could bring more wildlife in the future.
Diseases Directly Transmitted by Rodents
According to the CDC, these are the diseases rodents transmit. The list is probably longer than you may have thought it would be. As you can see, there are so many reasons decontamination services are needed. In fact, if a wildlife removal company does not perform these services, it would seem almost negligent. World Class Wildlife Removal values your safety and that of your family and pets.
Hantavirus Pulmonary Syndrome
Hemorrhagic Fever with Renal Syndrome
Lassa Fever
Leptospirosis
Lymphocytic Chorio-meningitis 
Omsk Hemorrhagic Fever
Plague
Rat-Bite Fever
Salmonellosis
South American Arenaviruses 
Tularemia
Over 30 years Experience
Once the rodents are trapped, our team will use our tried-and-true methods of exclusion to keep rodents and other wildlife out for good. Then our thorough clean-up can begin. With over 30 years of experience, we are your full-service wildlife trapping, removal, repair, and decontamination company. Both residential and commercial property owners can feel confident the rodents will be eradicated and your living space will be left clean and fresh when our team is on the job. 
---