If you have ever seen a wild or feral hog in your neighborhood, you most likely, never want to see one again. And if that hog decides to camp in your yard for a while, you will undoubtedly want to locate a feral hog removal company you can trust. World Class Wildlife Removal relocates the wild hog, keeping you and your family safe.
You see, the dictionary defines "feral" as the following:
(especially of an animal) in a wild state, especially after escape from captivity or domestication. "a feral cat."
resembling a wild animal.
And according to the Florida Fish and Wildlife Conservation Commission,
"Wild hogs occur in all 67 counties of Florida. They are found in a wide variety of habitats. Still, They prefer oak-cabbage palm hammocks, freshwater marshes and sloughs, pine Flatwoods, and more open agricultural areas."
That is not great news for Floridians. And while our agricultural areas are decreasing, that only pushes the population of feral hogs closer and closer to residential parts of the state. So, education and feral hog removal are the best policies. 
If you notice a feral hog hanging around your home or camping in your backyard, make that call to World Class Wildlife Removal ASAP.
** Additionally… There may be little to no cost involved when you have a feral hog on your property. Give us a call to discuss the circumstances.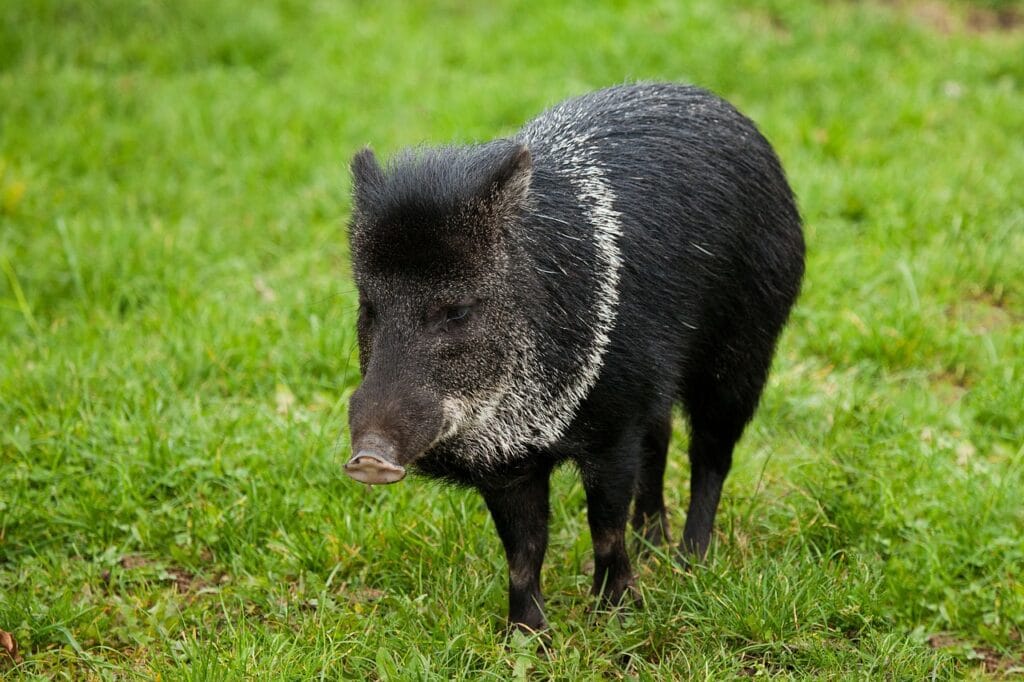 Feral Hog Dangers
Hogs in the wild can reach around 150 lbs or more and measure five to six feet in length. They are truly massive. Therefore, the mess they can make will be extensive. When they root for food, they use their snouts to turn the soil and uproot plants and animals. This can ruin a garden or yard in a big hurry.
Additionally, you should know they are not native to Florida, so they are considered an invasive species. What that means is the feral hog will damage the Florida terrain with disruption of the natural ecosystem and modify the chemistry of the soil. And that is not good news for the animals that are natural to the area. 
The loss of agricultural production exceeds two billion dollars per year in the United States.
Finally, they carry several diseases which can be transmitted to humans and other animals alike. 
Indeed, when you see the damage created by a feral hog, you will want to call the experts. Contact World Class Wildlife Removal, and we will be right out to relocate the animal.
What You Can Do in Florida
When the shock wears off from the sight of a giant pig in your yard or on your property, you should know a few details to deal with the dangerous situation. 
Never try to relocate the feral hog on your own.
Contact your local wildlife removal professionals.
Attempt to "hog-proof" your property.
Work with neighbors to avoid allowing wild hogs into the area.
Contact your local wildlife commission for permissions and sighting records.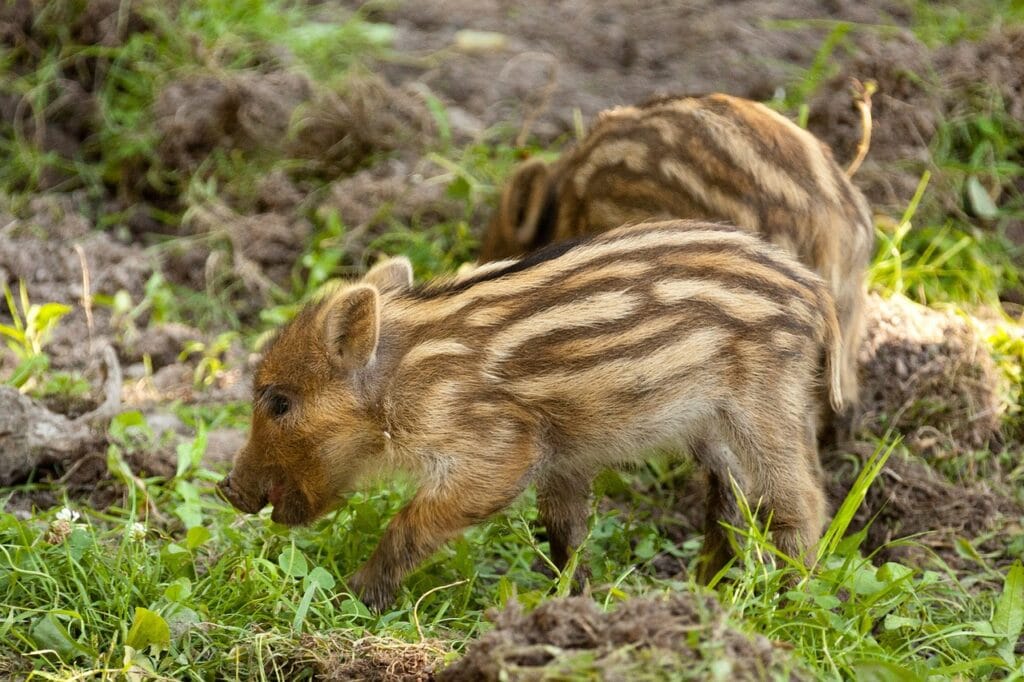 Feral Hog Removal in Florida
Really, the most effective way to remove feral hogs from your property is to have them professionally removed by an experienced wildlife trapper. World Class Wildlife Removal is a Florida company well acquainted with Florida's extensive wildlife. Here are some of the steps we will take to get the hog off your lawn and restore the calm in your home.
Identify the area the hog likes to graze and where it beds down.
We pre-bait to get the swine used to the offerings.
Our professionals will then choose the appropriate trap according to the size and number of hogs on the premises.
Going forward, we will monitor the traps and adjust the process as necessary.
In the part of the trapping, patience and perseverance is a virtue. You may want to keep kids and pets out of the area and warn the neighbors as well. Your family's safety is our biggest concern. That is precisely why we handle the feral hog situation for you. 
At World Class Wildlife Removal, we hope you never have to worry about a feral hog in your yard. But if you do, we will be there often within the hour to assess the situation and make a plan for removal.
Contact our friendly and reassuring team to World Class Wildlife Removal for feral hog removal and any other nuisance pest in your area of Florida.