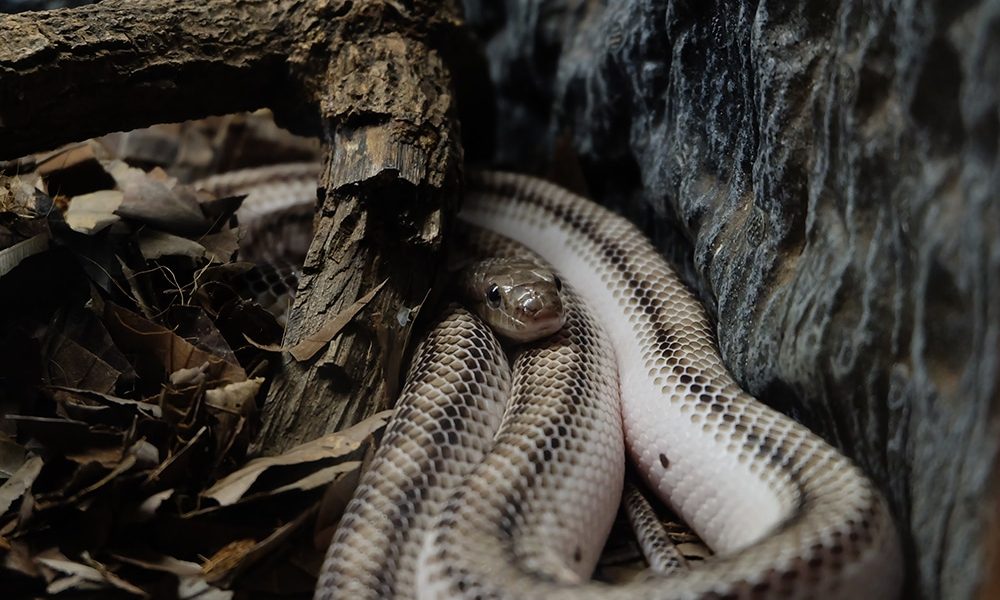 Found in every part of Florida, there are snakes, snakes, and more snakes. But did you know snakes play a significant role in Florida's ecosystem? In fact, we should be happy when we notice most of the snakes we see in our backyards. Snakes are just another part of living in Florida.
That said, most folks do not want to cross the line between backyard invaders and welcomed guests when it comes to snakes. However, if you notice snakes often in your yard and trees, it may mean you have a significant rat or mouse issue. Luckily, snakes eat those filthy rodents before they get into your home. And some of the non-venomous snakes actually eat the venomous kind, so you need not worry about them in your yard. Now that is good news.
There are about 46 species of native snakes in Florida, but only 6 are venomous. So, the critical thing to remember is which snakes are venomous and which are doing an excellent job on your property. Let's take a moment to respect the good snakes and learn to identify the bad.
The Six Venomous Snakes of Florida
Let's start with the dangerous snakes in Florida. Now, with 4o non-venomous and only six venomous snakes, most every time you run into a snake, they will be the friendly kind. That said, let's identify the dangerous ones so we can get to the good snakes. They are as follows:
Copperhead
Coral Snake
Cottonmouth
Diamondback Rattlesnake
Dusky Pigmy Rattlesnake
And the Timber Rattlesnake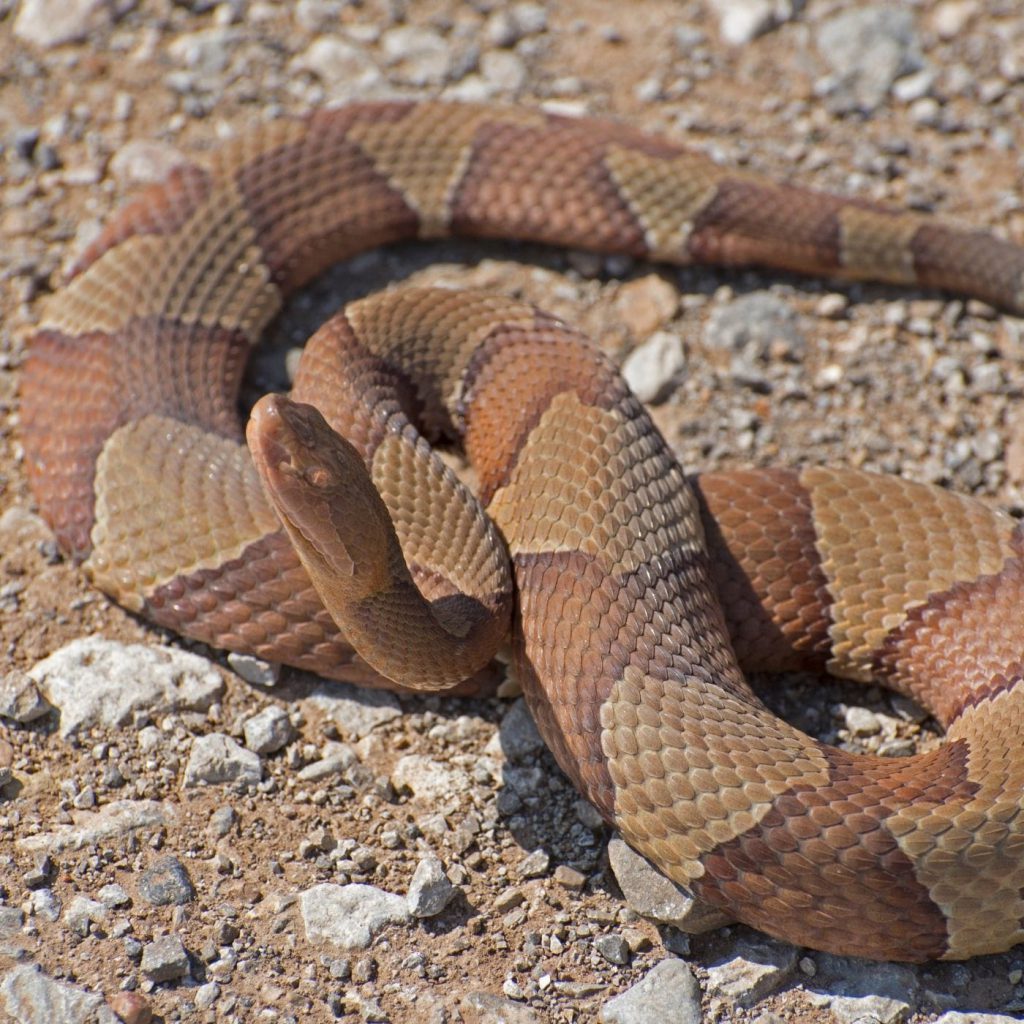 The Copperhead Snake
Sometimes the copperhead is referred to as a Highland Moccasin. No matter the name, it is one of the more dangerous snakes in Florida. This snake has a reddish-copper coloring with a distinct stripe pattern. And it is usually two to three feet long with a flat, pointed head. They are most commonly found in the panhandle and northwest portion of the state.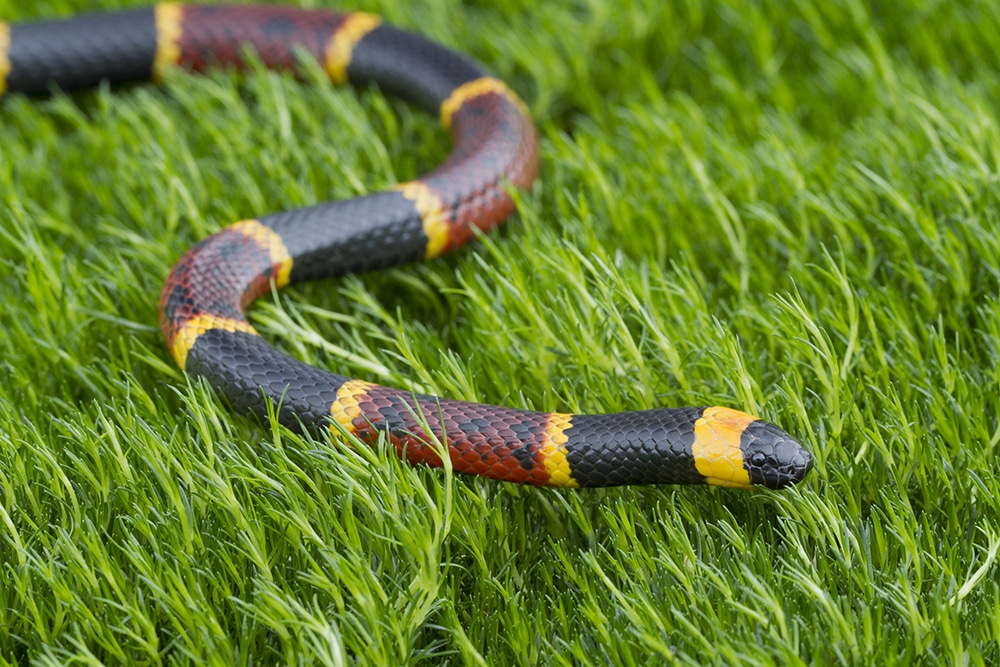 The Coral Snake
The coral snake is often confused with the scarlet kingsnake. However, the coral snake has a black snout. This variety of snake is beautiful, albeit dangerous. It has the red and yellow touching bands, indicating the danger they possess. They are thin and long and are generally in upland areas like brush and woods. They inject venom by a chewing motion.
Just remember the rhyme when it comes to these two snakes… "Red touch yellow, kill a fellow. Red touch, black, friend of Jack."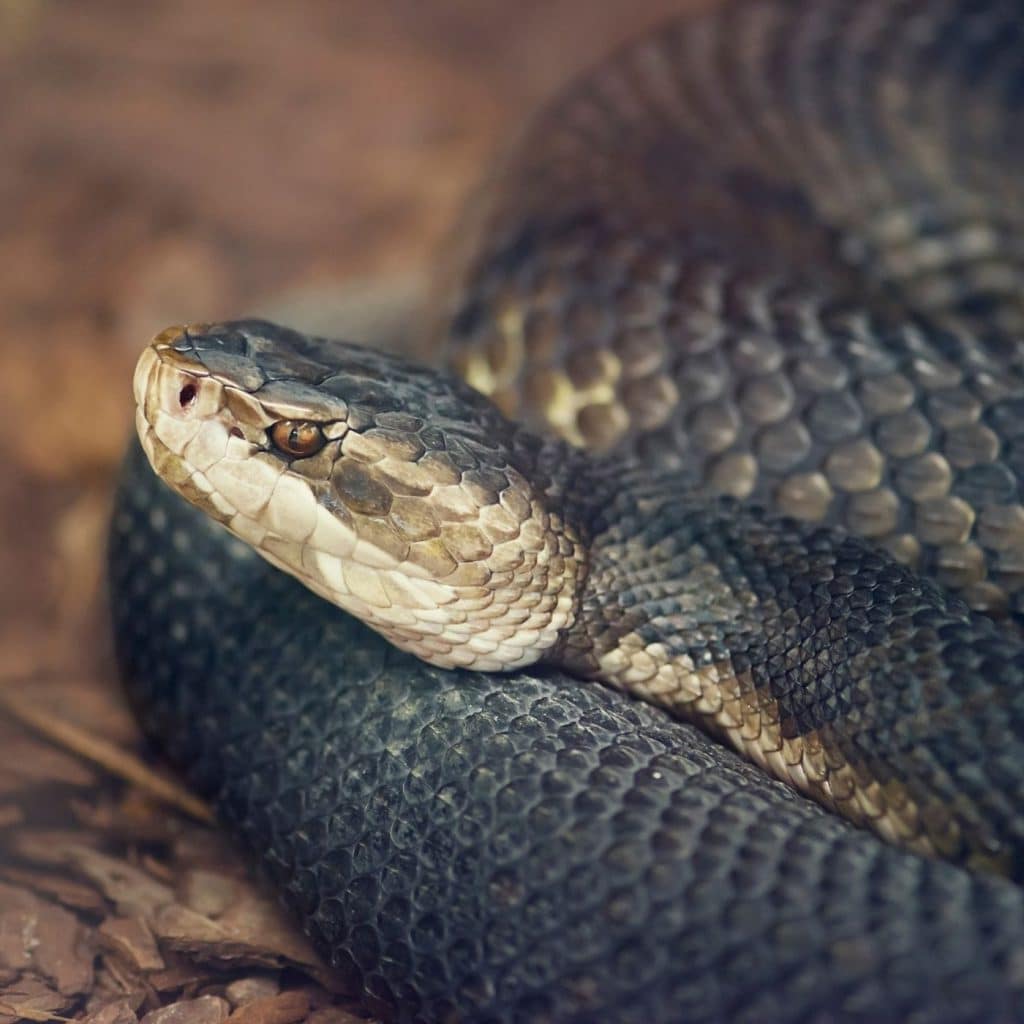 The Cottonmouth
This snake is sometimes called the water moccasin and is known for the white mouth you can see clearly against the black body. The cottonmouth has a sharply angled head with a "pit" between the eyes and the nostrils. And cottonmouths have a small white stripe next to their eyes. They are extremely aggressive and are found in swamp areas and near bodies of water. Additionally, they are great swimmers.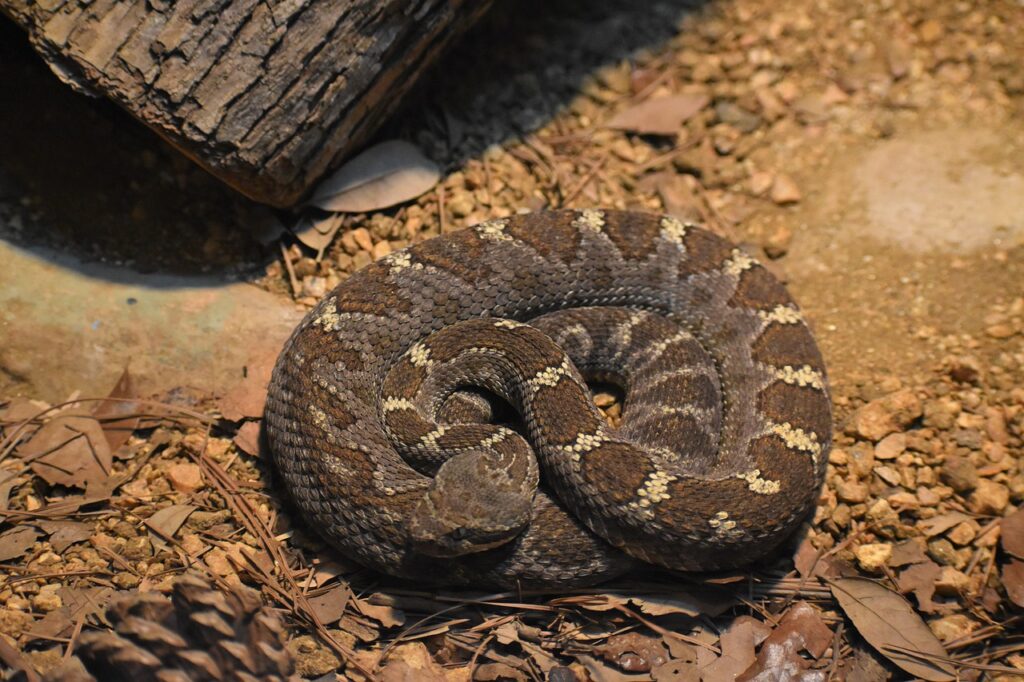 The Diamondback Rattlesnake
All across Florida, you can find this venomous snake. They are the largest variety of venomous snakes ranging between five and six feet in length. Before they strike, they coil up and rattle their tails. Mostly found by sandy areas and swamps, you will recognize them by their yellow bordered, diamond-shaped pattern.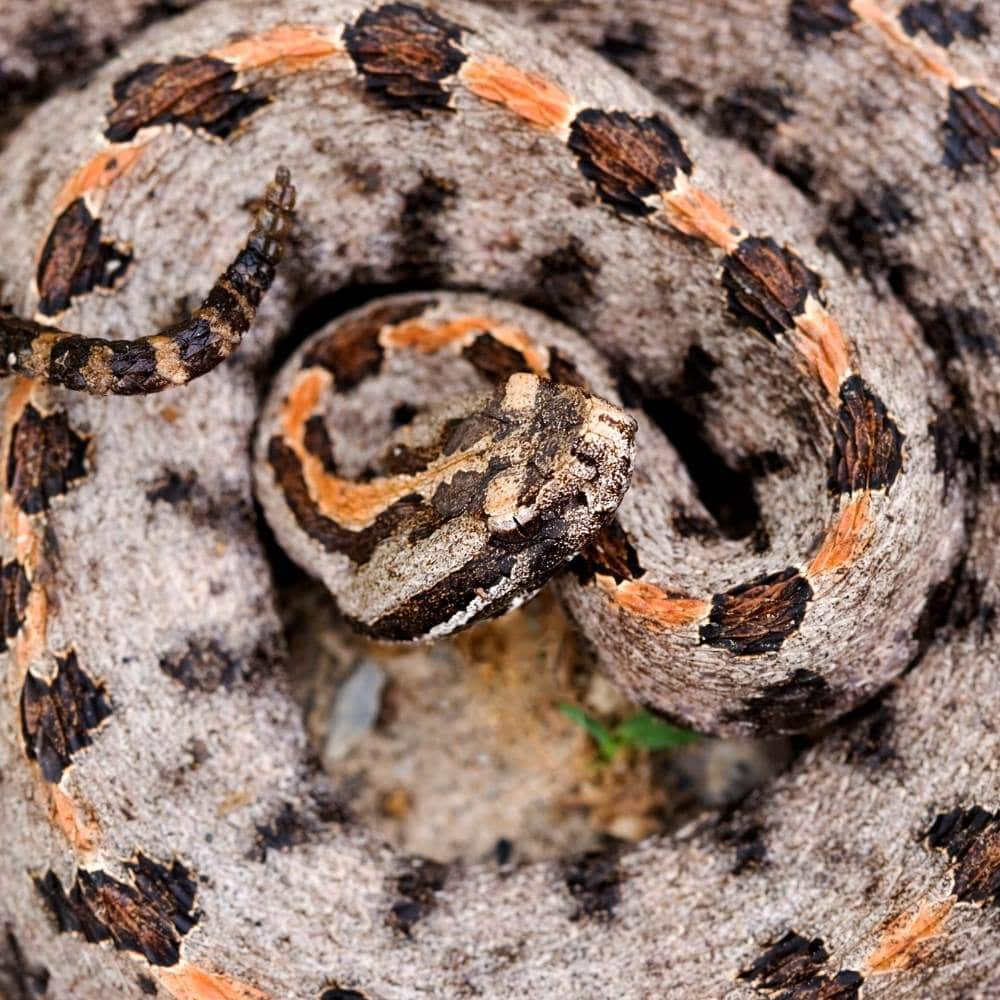 The Dusky Pigmy Rattlesnake
Found in damp lowlands, this is another venomous snake of Florida. They are small but fierce gray snakes with rounded dusky spots. Additionally, hikers should know their rattle is loud, sounding like the buzzing of an insect.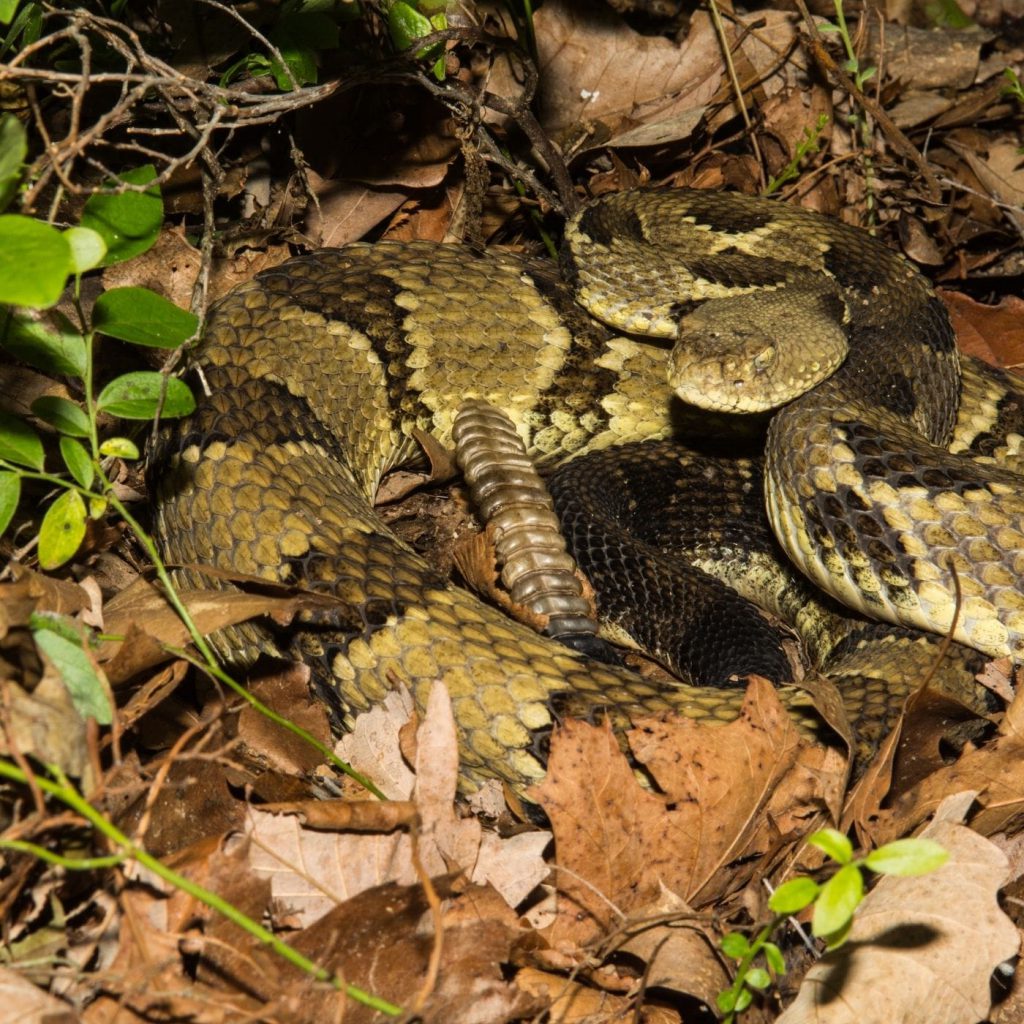 The Timber Rattlesnake
This is a very well-camouflaged snake, unfortunately. They are found in damp, low-lying areas and can be called canebrake rattlesnakes by some. Timber rattlers usually are three to five feet long with unique coloring. They have a reddish-brown stripe running down their backs with a distinct chevron pattern that points toward the tail. Fortunately, they are the less frequent variety in Florida, but they can be in the northeast regions.
The Friendly Snakes of Florida
According to scientists, the most commonly found snakes in Florida that are non-venomous are as follows.
Water snakes
Rat snakes
Black racer
Ring-necked snake
Garter snakes
Rough green snake
These snakes all play an essential role in the ecosystem of Florida. Additionally, the Eastern Indigo Snake and the Common Kingsnake eat venomous snakes.
Non-Native Invaders
Florida has been invaded by different species of snakes that can survive and even thrive in Florida's climate. Most problematic is the Burmese Python in the Florida Keys and Everglades. They are a large (and we mean giant) invasive constrictor species that is a threat to the natural wildlife of Florida. According to the Florida Fish and Wildlife Conservation Commission, if you locate a python in Florida, it can be killed by the landowner or a professional. Here is what they have to say about python removal.
"Pythons can be humanely killed on private lands at any time with landowner permission – no permit required- and the FWC encourages people to remove and kill pythons from private lands whenever possible. Pythons may also be killed at any time throughout the year from 25 Wildlife Management Areas, Public Small Game Hunting Areas and Wildlife and Environmental Areas where pythons are known to exist. There is no bag limit and pythons may be humanely killed by any means other than traps or firearms (unless provided for by specific area regulations)."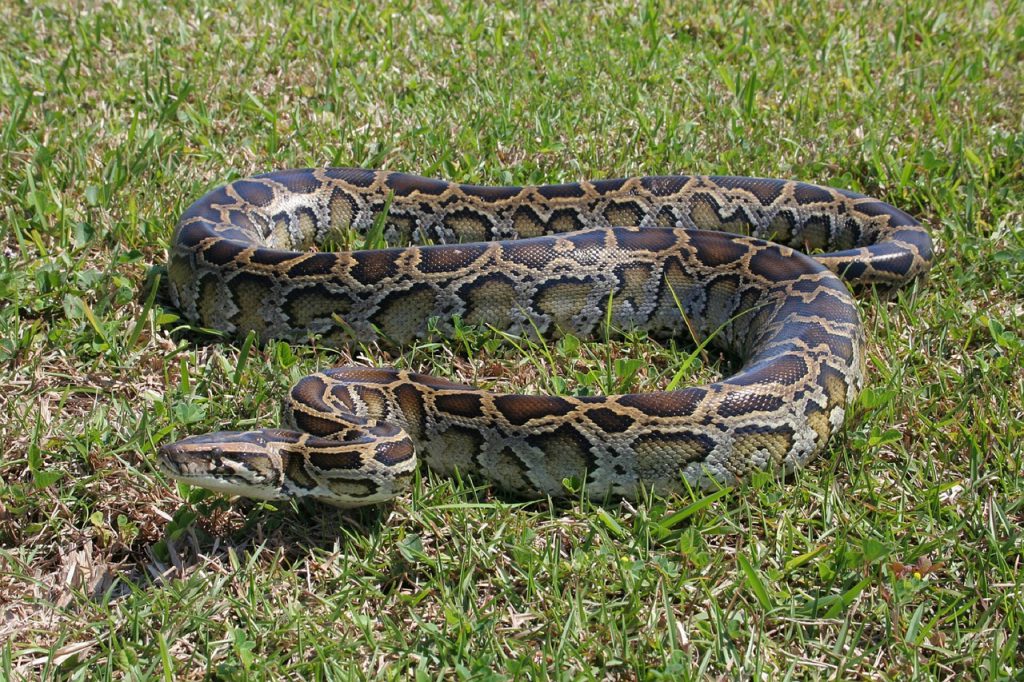 Snake Encounters
Should you happen to run into a snake in Florida, it is best to just remain calm. Snakes really would rather just slither away. They don't want conflict, but they will defend their nest if provoked. However, if you are bitten by a snake, it is best to be on the safe side and go to the hospital to have it checked out.
Preventing Snakes in Florida
Preventing snakes in Florida is a difficult task, especially if you live near the woods or water. The best way to prevent snakes from invading your yard is to keep snake food off the property. Snake food includes many types of insects, frogs, lizards, and rodents. So, if you know you have a rodent problem, have a wildlife removal expert take care of that before you attempt to eliminate the snakes.
And please remember, if they are not venomous, they are actually doing good to be in your yard.
That said, there are a few things you can do to keep them out of your home.
Keep all doors and windows properly sealed when shut.
Use screens in your windows and on your doors when you want them open.
Make sure the lawn stays cut and keep hiding places near the home to a minimum.
Eliminate birdseed and trash cans and secure them or put them away to keep rodents at bay.
Have your local wildlife removal expert seal all the cracks, vents, and openings in the home so rodents cannot enter.
Get on a routine of pest control with your local pest control company.
And as always, if you have any nuisance pests in your yard or home, contact the professionals at World Class Wildlife Removal to remove them as soon as possible.
World Class Wildlife Removal Helps with Florida's Snakes
TheWorld Class team performs wildlife removal, decontamination, exclusion, and remediation for Florida homes and businesses. We are eco-friendly and family and pet-safe. Our team is available 24/7, and we can be at your home within an hour at your request. 
Call 727-754-8585 for the best wildlife removal West Florida has to offer or connect with our team right here.