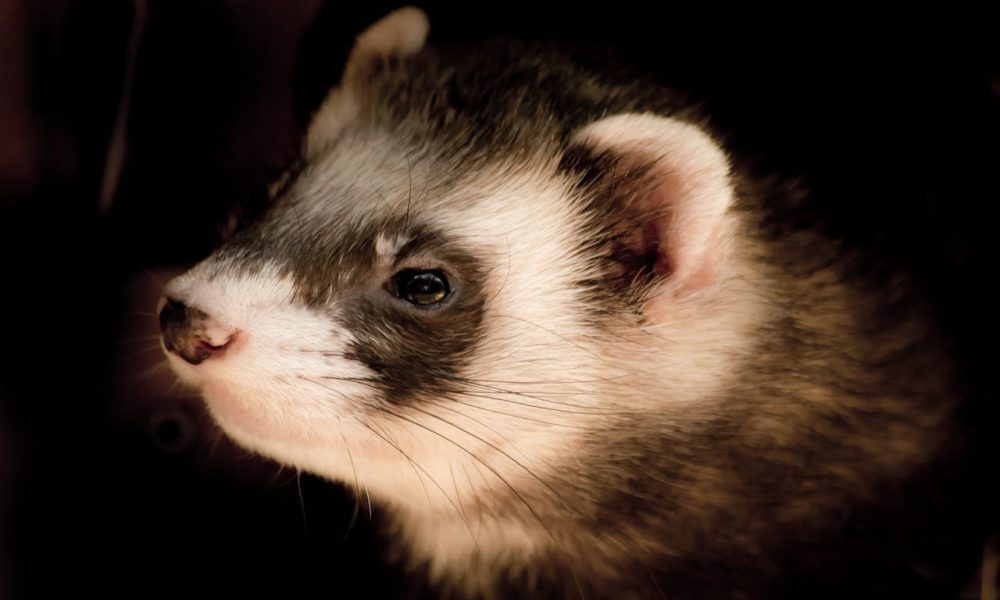 The Ferret are Natures Rat Killers
Everyone knows that cats and rats are enemies. There have been so many cartoons and comics with this premise for years and years. In fact, there is an entire beloved cartoon series, Tom and Jerry, about the ongoing feud of a cat and mouse. But, did you know there is another common house pet that is naturally inclined to be a killer of rats? That's right, it's the ferret.
The ferret, that wonderfully cute and bendable ball of fuzz, is a natural-born rat killer. Does that mean you should go out and invest in a pet ferret if you think you have a rat issue? Honestly, World Class Wildlife Removal can take care of your rat problem without you needing to take on a new pet. But if you already have a ferret or are considering getting one, here's everything you need to know.
Getting to Know the Ferret
For over 2,000 years, the ferret has been domesticated as a household pet. And for good reasons. They are cute, playful, good-natured, and inquisitive. What's more, they love the company of their human family members.
As for the appearance of a ferret, they come in many shades. Buff, black, white, and other combinations make up this sweet little pet. And they remain sweet if they are properly socialized and attended to. However, they are curious critters, so care must be taken to watch them carefully as they play. Whatever their head can fit into, their body can too. And they will try to get into or break out of everything in their way or seeming attractive to them.
That said, if you are not one to pay a lot of careful and intentional attention to your pet, a ferret may not be the right choice.
"The female ferret is called a jill, the male is a hob, and the infants are called kits." -VCA.
The Ferret's Diet
Ferrets are what are called obligate carnivores. That means they derive their entire energy source from the meats they eat. So, some ferret owners feed their ferrets live food and others choose high-quality meat-only foods made for cats or ferrets.
"The natural diet of their wild ancestors consisted of whole small prey, including meat, organs, bones, skin, feathers, and fur. Ferrets have short digestive systems and a quick metabolism, so they need to eat frequently." – according to Wikipedia.org.
Is It a Good Idea to Allow Ferret to be Rat Killers?
Ferrets are predatory animals and have the instinct to hunt. In fact, there was a hunting technique called ferreting where an owner would release a ferret to chase a rat into a trap. They have also been used to catch mice and rabbits. 
However, if you decide to let your pet ferrets roam your home, you must be diligent that they don't attack or ingest anything wild. You see, while it might be an excellent thing for the rat to be dead, it could cause more harm to your pet than do good for your home. 
As you may know, rats carry various diseases, everything from rabies to the bubonic plague. Therefore a brawl with a rat can put your ferret friend in danger of becoming sick. You wouldn't want your ferret to get bitten or scratched and come into contact with infected blood, saliva, or other fluids. Additionally, they could get fleas or ticks from the encounter, which is a whole other disaster.
Instead of sending your ferret out to hunt, call in a wildlife removal team to help you with your problem.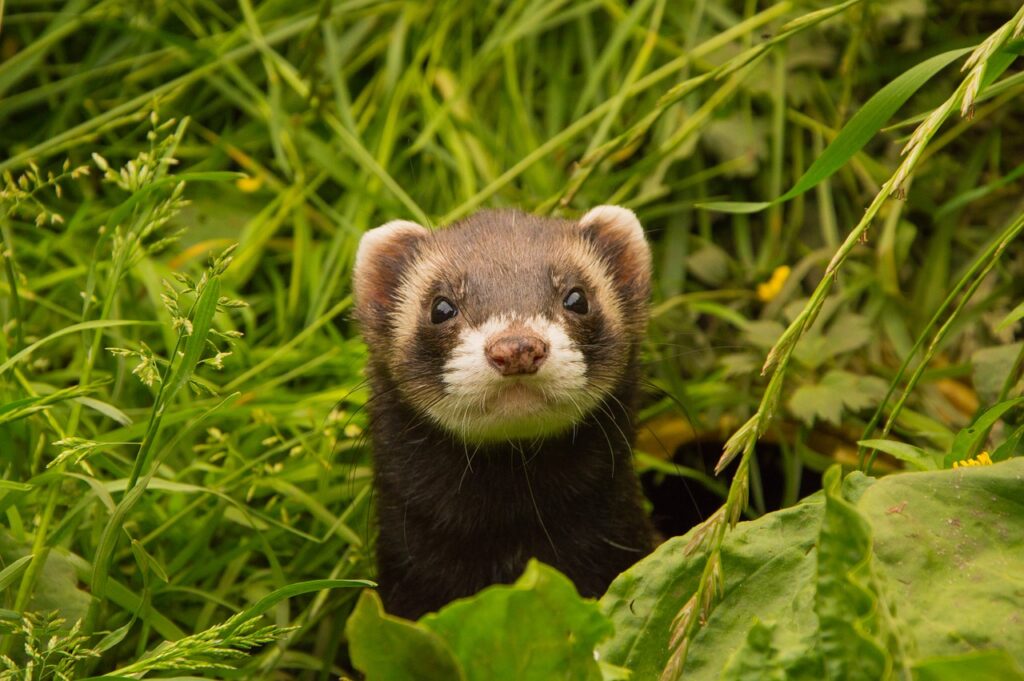 Your Ferret is Facing a Dangerous Risk of Being Poisoned
There are many things to watch out for as a ferret owner, especially if you have a rat infestation. Since the rat is a common pest, many people have placed rat or mouse poison throughout their homes to eliminate them and keep them from coming back. 
These poisons don't just work on rats, though. If the rat has eaten poison and then your ferret eats the rat, it's highly likely that your ferret might die from the poisoning as well. That would be an awful realization. It's also much more likely that a domesticated ferret will catch an ill rat since they are slower and more sluggish when they're sick and have less of a chance to getaway.
Any way you look at it, it is not a good idea to allow your full ferret reign of rodent control in your home.
How to Prevent Your Pet from Getting Hurt
First things first, make sure your ferret is always safe in its habitat with the door closed when you're not supervising them. Provide a cage with plastic sides and air holes rather than a wire cage that could let a rat or mouse through. Rats are notorious opportunistic eaters, so they just might sneak in to eat up your ferret's food supply. 
When you have your ferrets out and about in your home, keep a close eye on them to make sure they don't get into anything they shouldn't. If you discover your ferret has attacked a rat, make sure to get them to the vet for treatment right away. In addition, we suggest you take the dead rat with you so the vet can run tests and be sure that your pet has the all-clear. 
Then, when you and your ferret are safe and sound at home, contact your local wildlife removal company to take care of the rats in your home. Because where there is one rat, there are likely more.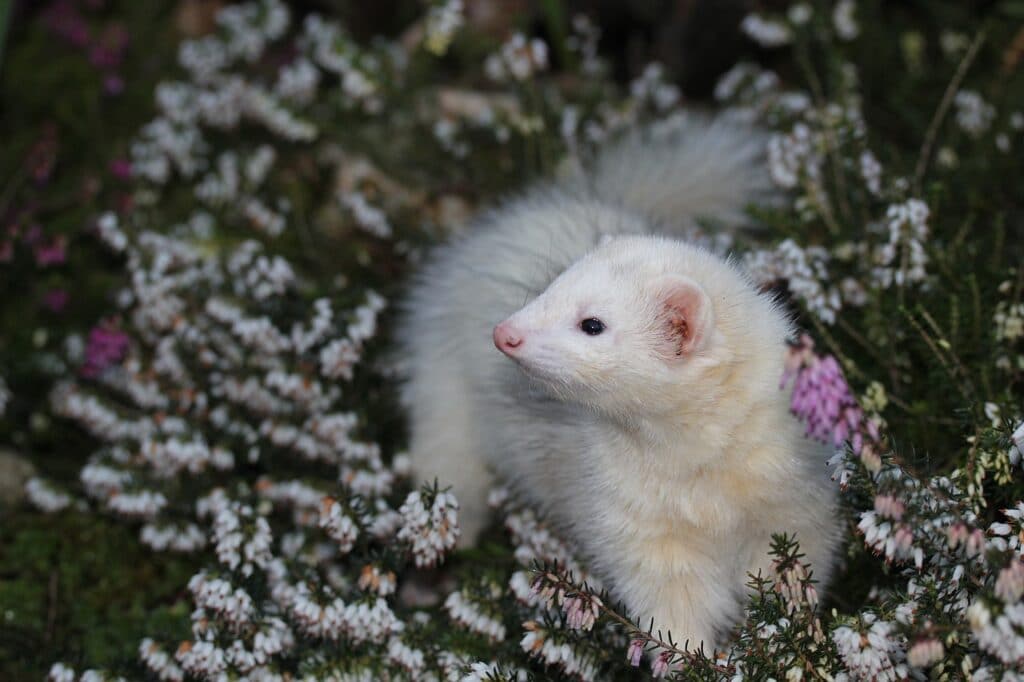 A Better Way to Get Rid of Rats
While in the past, keeping predatory animals was a great way to rid your home of vermin, nowadays, our pets are like actual family members. It's no longer an option to let them take the risk. So, the best way to get rid of rats around your home is to call in a professional team of wildlife removal experts. They will be able to get rid of any rats currently infesting your home and prevent future intrusions.
Here at World Class Wildlife Removal, we get rid of the rats, clean up their mess, and do a full inspection of the interior and exterior of your home to ensure you're safe from re-infestation. Utilizing expertise developed over the years in the business, pros like the team at World Class Wildlife will employ several proven techniques to remove the rats. 
Our team will remove the animals, safely decontaminate, and remediate the area. Here is just a sample of the healthy, safe, organic, and ultra-effective rodent removal services World Class Wildlife Removal provides for all Pinellas, Hillsborough, Polk, Manatee, and Sarasota County areas.
Live Rodent Trapping
Carcass Removal
Live Animal Relocation
Wildlife Exclusion
Area Decontamination
Air Scrubbing
Damage Remediation
You can rest assured we are the #1 full-service rodent and wildlife removal service for Florida. So, contact our team immediately if you see a rodent or other unwanted critter in your yard or home. 
Call World Class Wildlife Removal Today to Rid Your Home of Rats and Protect Your Family and Pets
If you're seeing a rat, that means there could be hundreds more lurking in your walls or attic. Once you've seen one, you know there's a problem, and you should call in professionals to take care of it. Please don't put yourself or your family at risk by taking care of it yourself or allowing your pet to handle the pests.
Our trained experts will diagnose the problem, locate the nesting areas, and eliminate the infestation. We will even leave your home clean and odor-free. Our team will then go through your entire property to confirm you're not at risk of the rodents coming back.
Contact us today to schedule your free inspection and estimate. We look forward to meeting you, your family, and your ferrets and keeping all of you safe and sound from rats.