When you need prompt and reliable wildlife removal services in or near  Pinellas, Hillsborough, Pasco, Polk, Manatee, or Sarasota counties, you can count on World Class Wildlife Removal to get the job done. Whether you need assistance keeping raccoons, opossums, or bats off your property, our team will identify, treat, and prevent those critters from coming back. We also remove alligators from your pool or pond.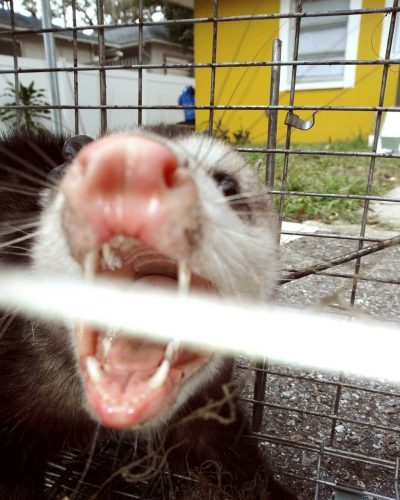 Whether you've found a raccoon digging through your trash or an opossum lurking dangerously close to your dog, we understand the concerns that come with wildlife making its way onto your property. The good news is we are in the business of handling wildlife issues as they arise. Any kind of animal infestation is going to lead to stress and worry, but it's our mission to help you feel more at ease. At World Class Wildlife Removal & Rodent Remediation Co., we know we can provide quality service that leaves you feeling more at ease in your home.
Frequently Asked Questions About Wildlife Removal
Common Florida Wildlife Removal Issues
We get calls all the time regarding bats that have stowed away in the attic, raccoons rifling through the trash, opossums moving into the garage, and much more. If you are having a problem with a wild creature, call in a team of dedicated professionals who can get the job done. With years of experience on our side, our team is even comfortable trapping uncommon pest critters. Simply call us at 727-754-8585 to learn more about what we can handle for you and your property.
---
Fast Emergency Animal Prevention & Wildlife Removal
After a major infestation issue is resolved, it's important to take all necessary steps to ensure the problem doesn't return. We perform remediation and sanitation services to eliminate any lingering animal scent that could bring critters back, as well as clean anything they have left behind. Once this issue has been resolved, our team takes a closer look at the animals' point of entry. If your home has a hole in it, or a compromised spot allowed for pests to enter, we seal the entrance to prevent any chance of them entering the same way they did before. At the end of the day, our team wants you to feel totally satisfied and at ease.
Ask us any questions you may have, and one of our professionals will be happy to respond. Our crew always goes that extra mile for clients in need. Nothing can keep our team from offering the best customer service possible. Get in touch with us today to get started. We are available 24/7, and we would be happy to arrive at your property within an hour of your call.
---