One of the worst things to find in your attic is an infestation of rodents like mice and rats. And if you have raccoons or squirrels, chances are you have an even bigger mess. Attic insulation replacement is necessary for complete restoration and to remove the odors and other health issues that arise from wildlife living in your attic. They not only leave a lot of destruction, they defecate and urinate in the insulation. Attic insulation removal and replacement is imperative for the health of your home, family, and pets.
Contact our professional team today to schedule your rodent or other wildlife removal, decontamination, and attic restoration services.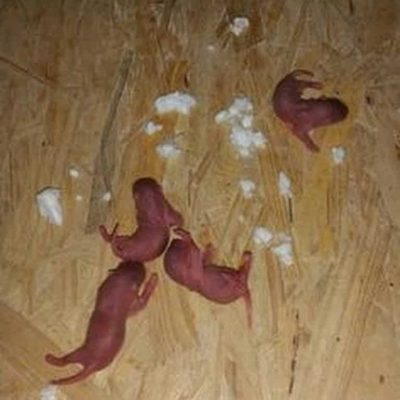 Expert Attic Insulation Replacement Methods
When our process is complete, you and your family will enjoy complete attic restoration and new insulation, ensuring a clean and healthy environment.
Vacuum Removal: Complete vacuum removal of contaminated insulation. We thoroughly remove contaminated insulation which contains odors, urine, proteins, and pheromones that can still attract other wildlife, rodents, and insects like roaches and silverfish.
Antimicrobial Sanitization: After the old insulation is out, your attic is then sanitized with an antimicrobial sanitizer through a heated atomizer breaking down any leftover urine or proteins and pheromones in the attic flooring.
Fresh Cellulose Insulation: Our technician can blow back in new cellulose insulation at the depth compliant with local codes. We measure insulation in multiple locations of the attic when the work is complete. Our team adds additional insulation to allow for settling.
Heated Atomization: The final step is to do one more sanitize with an antimicrobial sanitizer through a heated atomizer.
Inspection and Final Repairs: Once our process is complete, our qualified technician will ensure ductwork is clear of holes and tears left by the rodents and make the repairs needed. We also wipe down the attic air handler and sanitize it. In extreme cases, we will use ultraviolet germicidal sanitization.
All Aspects of Attic Insulation Replacement
Our technicians are professionally trained to perform all aspects of attic insulation replacement when rodents have made a home in your attic. World Class Wildlife Removal will remove the wildlife, clean up the mess, decontaminate the area, and restore your attic to like new.
Avoid risks to your health when removing contaminated insulation. Rats, mice, squirrels, raccoons and other wildlife can carry diseases that could transmit to you and your loved ones, including pets.
World Class utilizes leading edge and eco-friendly technology and products to sanitize, disinfect, and decontaminate your attic thoroughly.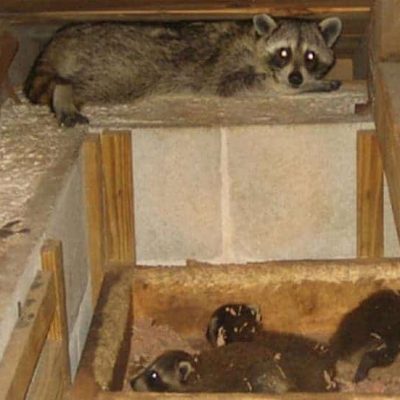 Risk of Diseases Transmitted by Rodents and Other Wildlife
According to the CDC, these are the diseases rodents can transmit. The list is probably longer than you may have thought it would be.
Hantavirus Pulmonary Syndrome
Hemorrhagic Fever with Renal Syndrome
Lassa Fever
Leptospirosis
Lymphocytic Chorio-meningitis 
Omsk Hemorrhagic Fever
Plague
Rat-Bite Fever
Salmonellosis
South American Arenaviruses 
Tularemia
As you can see, there are many reasons attic insulation services are needed. World Class Wildlife Removal values your safety and that of your family.
Full-service Wildlife Trapping, Removal, Repair, Decontamination, & Attic Insulation
When our clients recognize the signs of a rodent invasion, they know to call us right away. We will be on the job the same day you call, and often within the hour. Our team wants to get the contaminated attic insulation out of your home to keep you and your family safe. With over 30 years of experience, we are your full-service wildlife trapping, removal, repair, decontamination, and attic insulation company.
---