Family & Pet Safe Wildlife & Rodent Removal
We have 30 years of experience in full-service wildlife trapping, removal, repair, restoration, decontamination, and more using non-poisonous, organic, and eco-friendly methods.
Within the Hour:

Wildlife & Rodent Inspection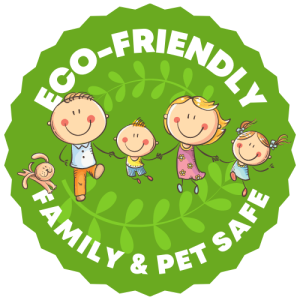 Our team is available 24/7, and we can be at your home within an hour at your request. Call 727-754-8585 for the best wildlife removal West Florida has to offer.
Veteran Owned & Operated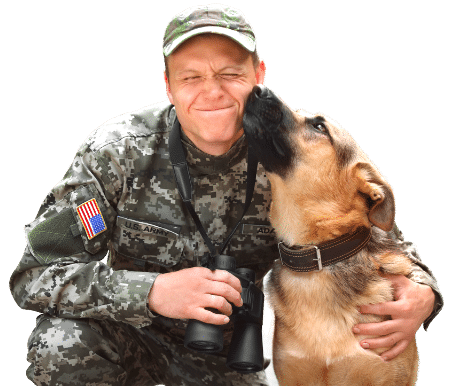 Top-Rated Wildlife Removal & Remediation Company
World Class Wildlife Removal is the top-rated wildlife removal and remediation company for you and your precious family. Residential and commercial property owners can relax when our team is on the job. We offer premier rodent and nuisance wildlife removal and remediation, attic restoration, decontamination, prevention, and more to keep your family safe and sound.
World Class Wildlife Removal is family and Veteran owned and operated. We serve Pinellas, Hillsborough, Pasco, Polk, Manatee, and Sarasota County Areas counties with the following removal, trapping, pest control, decontamination, repair, restoration services, and more:
You name it, and we will come and get it—plus we'll clean up the mess. You can count on World Class service with our team.
Do You Have a Rat or Mouse Infestation?
When rats, mice, or any other wildlife make their way into your home, you know you need to handle the situation fast. That's where we come in.
As third-generation wildlife control experts, we are confident in our ability to handle just about anything. From getting the rats out and closing their points of entry to total decontamination of your property, we do it all to ensure you can get back to your day without even getting your hands dirty. Contact us now to get started.
At World Class Wildlife Removal, we offer a premier rodent and nuisance wildlife removal and remediation service. We completely solve all rodent-related issues with surgical precision. And we are darn good at it too! Our expert technicians quickly remove rats, mice, raccoons, and squirrels with World Class methods and strategies developed and perfected over 30 years.
Join our Happy Customers!
In addition to our wildlife removal services, we sanitize and clean as well as rodent-proof your home or business better than anyone else in the business. We also offer professional pest control for our residential and commercial clients. The thing that sets us apart from other businesses in this industry is that we do what we say we are going to do and never run from a problem. There is no job too big or too small. And we have many years' worth of happy customers. We want you to be one too. Give us a call today at 727-754-8585.
Protect Your Home & Business from Pest Invasion with World Class Pest Control
We are the top veteran-owned and operated wildlife removal and now pest control service for Clearwater, Largo, Tampa, St Pete & Sarasota.
In Florida, house pests and insects are common, but they definitely aren't welcome in your home or business. World Class offers complete pest control treatment plans for all sorts of insects, including the following:
Spider Extermination
Ant Control
World Class uses proven pest control methods to identify pests, set up action plans, control existing problems, preventing further infestation. You can count on our service technicians to treat the outside and the inside of your home or place of business, giving you peace of mind.
Get a free estimate from the best local pest control company.
The Best World Class Wildlife Removal Services in Florida
Not only will we remove the unwanted wildlife, we will also clean, sanitize, and deodorize the area — leaving zero trace and zero waste (and smell)!
We take wildlife removal a step further: we identify entry points and seal them off. Then the rodents and other wildlife will not be able to return to your chimney, shed, attic, basement, or crawlspace again.
Here are just some of the healthy, safe, eco-friendly, and ultra-effective services we offer all Pinellas, Hillsborough, Pasco, Polk, Manatee, and Sarasota County Areas:
Live Rodent Trapping
Carcass Removal
Live Animal Relocation
Wildlife Removal
Area Decontamination
Air Scrubbing
Crawl Space Encapsulation
Damage Remediation
World Class Wildlife Removal is the full-service rodent and wildlife removal service in Florida. Give us a shout at 727-754-8585 if you see unwanted wildlife lurking in your home.
Eco-Friendly & Effective Decontamination Services without Toxic Chemicals
With high-tech advances in decontamination, your home will be sanitized and disinfected properly.
Along with a rodent infestation comes contamination. That is why any traces of fur, blood, urine, feces, and body oils are removed with high-tech advances in decontamination. Your home will be sanitized and disinfected properly. Here are a few of the eco-friendly and highly effective techniques we use to clean your home.
Ultraviolet Germicidal Irradiation (UVGI)
Ozone Blasting or High Ozone Shock Treatment
Air Scrubbing
Using this high-tech approach to decontamination will eliminate any harmful bacteria resulting from the infestation. Mold, mildew, fungi, and even viruses do not stand a chance when our team uses these World Class decontamination products in your home. Plus, our tools clean the air, eliminating odors left by the rodent droppings.
Why Choose World Class
Wildlife Removal?
Our routine of inspection, trapping, removal, decontamination, and remediation is a multi-step process that will leave your home clean and safe.
When it comes to wildlife removal, the need is immediate, and the panic is real. We get it. That is why we are proud to offer quality, healthy, safe, organic, and ultra-effective rodent and other wildlife removals.
Key benefits of choosing World Class Wildlife Removal:
Same Day Service
Licensed, Insured, & Bonded
Unmarked vehicles available upon request
Hospital Grade Products
Eco-Friendly, Healthy, Safe Methods
30+ Years of Happy Customers
100% Satisfaction Guaranteed
Family Owned & Operated
Veteran Owned & Operated