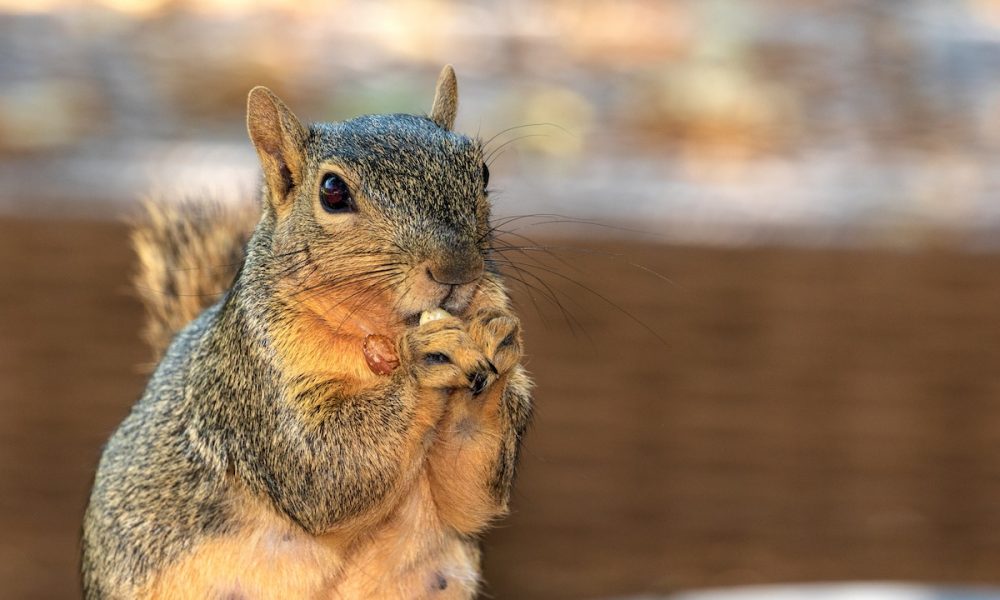 Squirrel removal and squirrel control in Clearwater is a very common call that most wildlife removal experts receive in the late winter and early spring time frame. This is the time that the squirrels are breeding and are looking for places to have their springtime litter. The spring litter of squirrels normally consists of three to four baby squirrels and are typically born in the February to March time frame. This is when the most calls from homeowners start to come in.
Biggest Homeowner Complaints
The largest concerns that most homeowners complain of regarding squirrels are:
Squirrels scratching in the attic
Squirrels digging in the insulation
Squirrels chewing on wires
Squirrels running in the attic
Dead squirrel odor coming from inside a wall
Squirrels in a home's chimney and fireplace
Squirrels are opportunistic dwellers, meaning they will seek shelter and reside in any available structure that provides shelter that is warm and dry and has access to close food sources such as bird feeders and other nut sources. They like to make their nests in your home away from the elements. They will typically enter your home from the rear of your house. Very seldom do you find a hole that a squirrel has chewed in the front of the home as an entry point?
Squirrel Types
There are several types of squirrels.
Fox squirrel
The fox squirrel is the largest in Florida, growing up to 28 inches in length. Its coloring can be a pale yellow-brown to grey and even black. They have long, bushy tails with strong hind legs.
Grey squirrel
There is the typical grey squirrel that makes its home in your attic. They are very active during the day and can be seen jumping on the power lines and running along fence tops.
Flying squirrel
A flying squirrel is nocturnal and is very seldom seen. The most common complaint is the homeowner hears running in the attic area of the home. The majority of the noise associated with the flying squirrel is typically at night. A lot of customers tell us it sounds like someone is rolling bowling balls in the attic. If you hear this noise, the flying squirrels are moving their food source from the storage area to the area in which they plan to consume the food. Flying squirrels are one of the hardest animals to get out of your attic.
Chewing
Squirrels have been known to cause electrical fires and are an unwelcome guest because of their constant chewing of wires and other structural parts of your attic. A squirrel's front teeth are always growing, so they chew continuously. They chew wires such as telephone wires, power wires, computer wires, and TV cable wires.
Squirrels in the fireplace
A fireplace provides an excellent location for squirrels to set up their home. It is dry and well protected from the wind, rain, and cooler temperatures during the winter months. It provides privacy for a mother squirrel to have her babies. After the mother squirrel has her babies, it will take about 6-8 weeks for the baby squirrels to leave the nest in the fireplace. So if you make a decision to leave the squirrels in the fireplace, be prepared to live with the squeals and scratching, and the running and jumping of baby squirrels for the next two months.
Squirrel Inspection
 If you need help with a squirrel infestation or assistance sealing up entry points, then give us a call at 727-754-8585 and let one of our certified technicians give you a hand.
About World Class Wildlife Removal

Healthy, safe, organic, and ultra-effective rodent removal services located in Clearwater serving the wildlife removal needs of Tampa, and the Pinellas, Hillsborough, Manatee, Pasco, and Sarasota counties. To request a free inspection, call us at 727-754-8585 or contact us online.