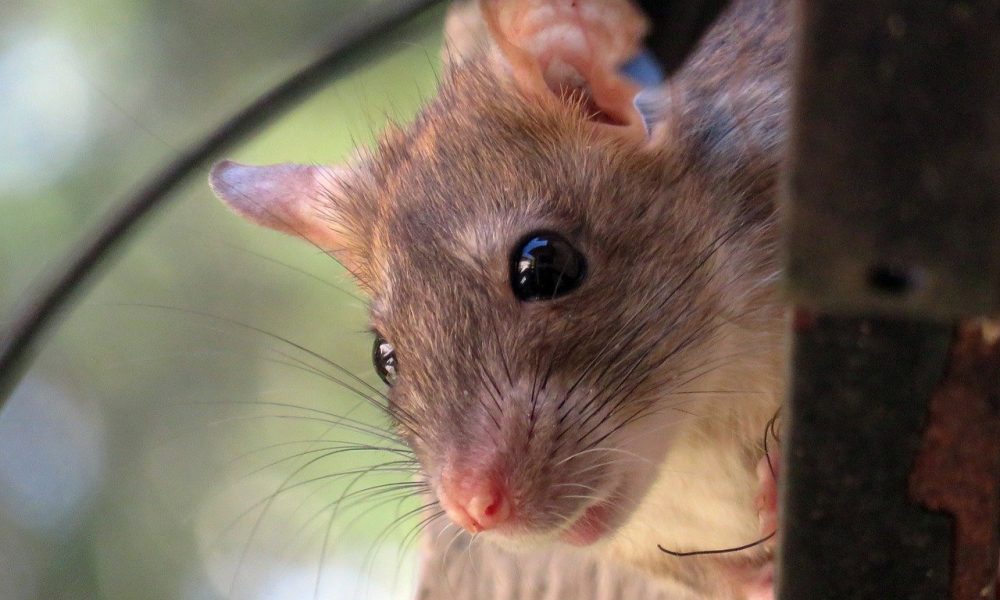 A rat is a rat, right? Are there different types of rats out there scurrying around just waiting to pop out when you least expect it? The answer is, yes, there are different types of rats. Two of the most common in Florida are the Roof rat and the Norway rat.
The roof rat, however, is the most common in Florida. They go by several different common names such as fruit rat, citrus rat, palm rats, and black rats. You have probably heard them called by one of those names if you have been in Florida for a few years.
fun fact: A group of rats is called a mischief. (appropriate!)
Read here to learn about roof rats and the concern they pose if the pesky rats invade your Florida home.
The Roof Rat Vs. The Norway Rat Appearance
Size
The Roof Rat is smaller sized than the more common Norway Rat but still just as troublesome. They measure approximately 7-10 inches, whereas the Norway rat can grow to be 16 inches long.
Coats
Roof rats are long thin rodents with large eyes and ears, a pointed nose, and a scaly tail. These rats have soft and smooth fur that is generally brown with intermixed areas of black. Their undersides are frequently white, gray, or black.
The fur of the Norway rat is rough and shaggy. The snout appears slanted, and the eyes and ears are small. They also have a stockier build.
Identification by Droppings
The Roof Rat droppings are spindle-shaped and reach about 1/2 inch in size. The Norway Rat's droppings have a pill shape. If you locate the droppings, follow the trail, and you will most likely find the nesting place.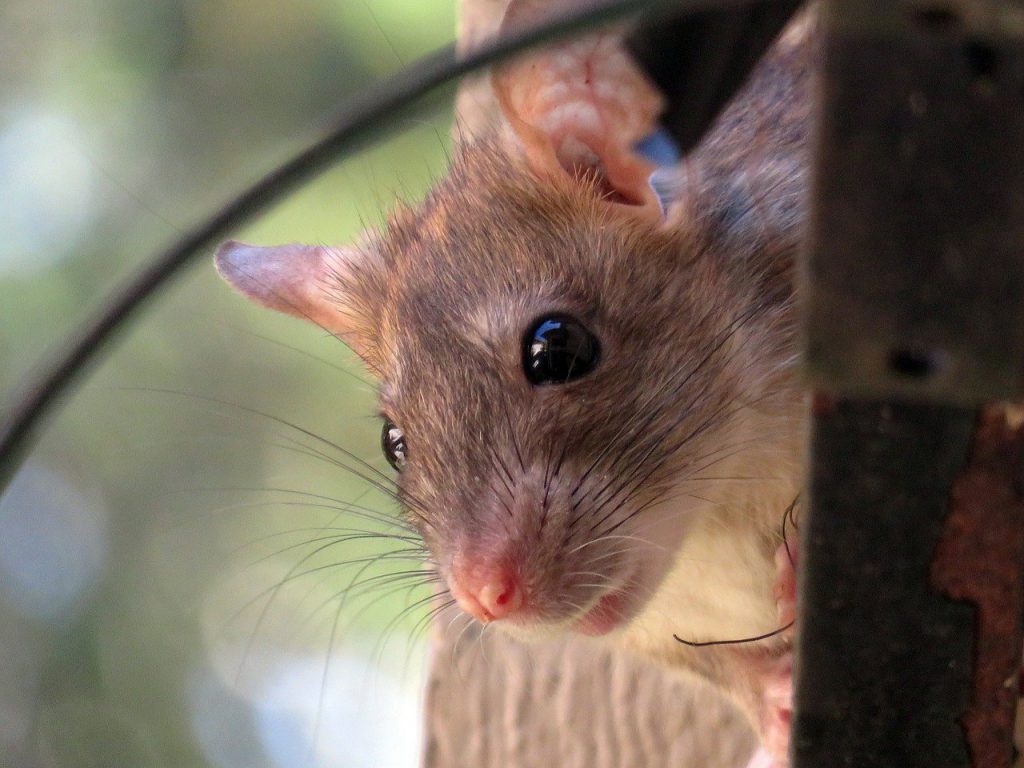 Roof Rat Behaviors
As one of the most intelligent rodents, rats have definite patterns and thoughts concerning their daily behaviors. Below, we will discuss the eating and reproduction habits of the roof rat.
Eating Habits
Unfortunately, rats will eat almost anything. They are scavengers and survivors. Roof rats eat grains, fresh fruits, veggies, seeds, and nuts. They consume meats like, snails, slugs, and pests as well. Eating in a sheltered or covered place is their preference, which is good to know when you are looking to set a trap.
Reproduction
With four to six annual litters, the roof rat reproduces quite quickly. Each litter has approximately five to eight pups, and they are ready to reproduce by the time they are a couple of months old. This fact alone is an excellent reason to get them out of your home as soon as you locate them.
Trapping Roof Rats on Your Own
When trying to trap a rat or a colony of rats, you should prepare to be patient. It takes a few days for the rats to get used to the change in the pattern or the treat you have left behind for it. Also good to know, rats are nocturnal and will be most active at sunset and dawn.
Here is a warning sign; if you hear them during the day, you have a significant infestation. That is where you most definitely want to call a pest removal expert, like those at World Class Pest Removal.
Signs of a Roof Rat Infestation
Besides the apparent sighting of a rat, several signs let you know you have rats making a home of your house. If you see any of the following, you will want to act as quickly as possible, so the problem does not grow and create more damage.
Look for the following things if you think you may have rats.
Chew or scratch marks on wood, home siding, wires, plastic, door frames, and upholstery
Damage to bags and boxes located in the attic, garage, or a shed
Greasy rub marks on walls
Fresh rat droppings or the stench of urine
Gaps in venting, siding, and roof soffits.
Preventing Roof Rat Infestation
As with most wildlife, rats seek the perfect place to make their home and bring their new into the world. They need access to food, water, and a nice place to build a nest.
Food Sources: Gardens, fallen fruit, woodpiles, outside pet food bowls, standing water, and trash cans are all excellent sources of necessary supplies for the rats. Be sure to keep your yard free of these things to eliminate the perfect nesting place.
Nesting Supplies: See a small gap in an exterior vent or the siding on your home, perhaps? Do not underestimate the ability of the rat to squeeze into the tiniest area to enter your home. The perfect spot for them to build their nests is in a tree, attic, roofline, and ceilings. If they get into your attic, they will tear up insulation, boxes, stored clothing, and furniture. Then not only do you have destroyed property, but a real mess to clean up.
The Best Solution
No one wants rats of any kind in their home. The scurrying and chattering keep you up at night. Not to mention, the damage they create can be costly to repair.
Are you having a problem with roof rats? Contact Covenant Wildlife now so we can take care of the problem for you.