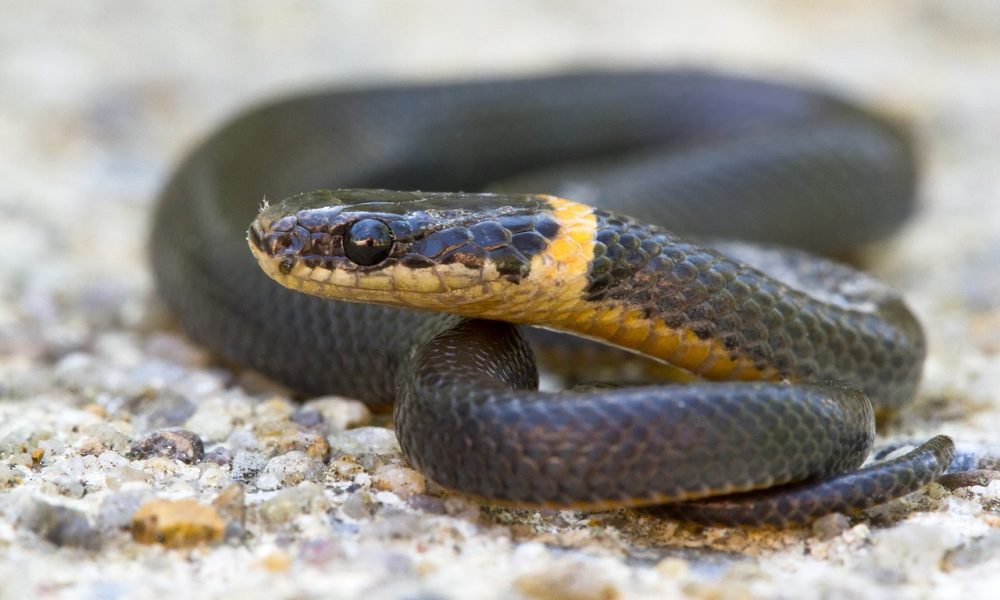 What to do if you find a snake in your house.
Snakes are the subjects of many a movie and nightmare, bringing fear to the hearts of all who encounter them. Clearly, the last thing you want is one of those cold-blooded reptiles in your Florida home. It would be best if you had a snake removal specialist to get rid of the snake in your Florida home.
Airing out the home in colder months is a great idea unless it invites unwanted critters inside. When you leave the doors open, you could, by chance, receive one of these visitors needing to get in from the cold.
Home Hiding Spots
There are excellent hiding and warming spots in your home.
Behind the refrigerator
In the back of the dryer
On a TV or laptop
These places allow the snake to rest and warm up before venturing back outside again.
But you don't have to worry about a snake in your home if you call the experts at World Class Wildlife Removal. They will safely remove and relocate the snake, so all you need to do is make the phone call.
First Steps Remove a Snake Your Florida Home
Let's take this subject one step at a time. We, at Covenant, don't want you standing on the chair screaming for too long. So, we should go over the steps to removing the snake.
So, the first step is to stop the panic. It is doing no one any good, and you will only scare the snake deeper into your home.
Keep an eye on the snake is step two. You wouldn't want to lose it in the home and find it where you least expected it.
Call a wildlife removal expert to remove the snake safely.
Then, take a picture and send it to the technician who will be helping you. Proper identification will assist the tech in knowing how to be prepared.
Identify the snake to see if it is a venomous snake or a garden variety. Each state has snake identification charts available online.
Finally, if you feel the snake may be dangerous, this is where you act. Grab the kids and pets and get out of the house. If the snake moves locations, the removal tech will find it for you, and you will be keeping your family and pets safe.
The Six Venomous Snakes in Florida
Chances are, if you have lived in Florida for an amount of time, you have seen snakes. That is not the issue. Snakes are beneficial to have around, provided they are not dangerous. Here is a guide to identifying them.
The Timber Rattlesnake– At 3-4.5 feet or so, this large-bodied snake has crossbands on a lighter background. While they don't often bite humans, the bites are considered a medical emergency and could be fatal. The only good news about this rattler is they have been shown to have reduced the tick population, considering they eat the rodents that carry ticks.
The Southern Copperhead– These snakes are the most likely to bite of the snakes listed here. But the venom is not normally fatal to humans. The stout-bodied, flat-headed copperheads are medium-sized and grow to between 2 and 3 feet. Their distinct pattern is a series of brownish crossbands shaped similar to an hourglass with a background appearing almost pinkish.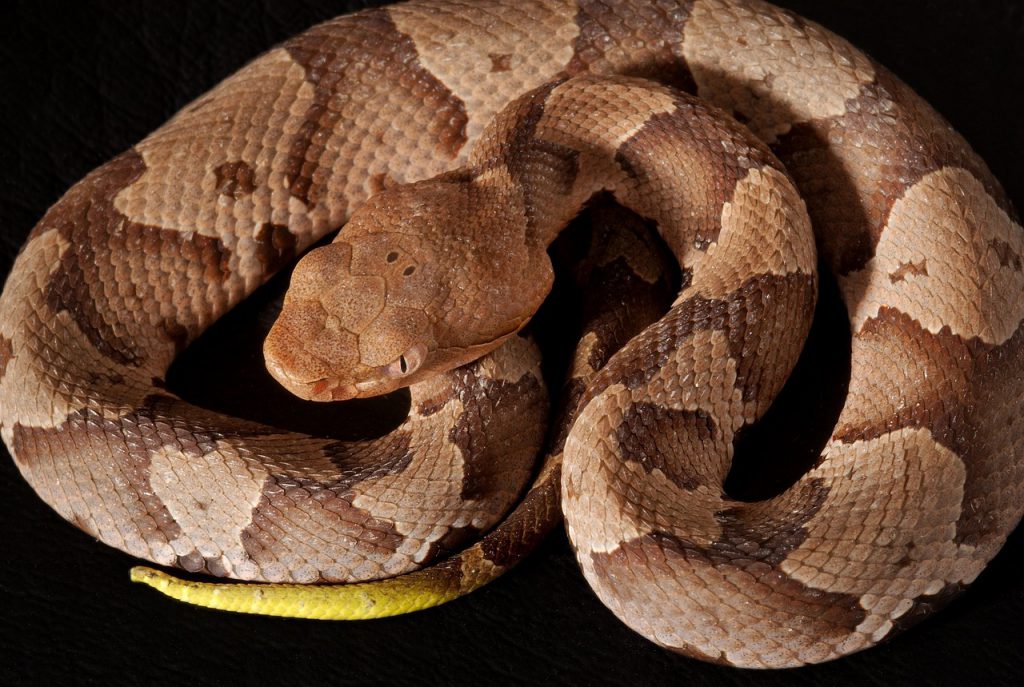 The Florida Cottonmouth– The triangular head, thick body, location, and coloring make this snake easily identified. With two names, this snake is often referred to as a water moccasin. Obviously, they are found mostly in the water. They get their cottonmouth name from their white mouths and chin. Cottonmouths grow to two to four feet and have large jowls, well defined dark stripes by each nostril, and pale snouts. Their large heads are distinct from their thinner necks. As North America's only venomous water snake, they rarely bite humans.
The Eastern Diamondback Rattlesnake– Coming in at a whopping 5.5 feet long and weighing in at 5 pounds, it is the largest venomous snake in North America. The light black diamond pattern with white or gray borders are easily identifiable. A diamondback's venom is a hemotoxin that kills red blood cells and causes extreme pain, tissue damage, and even death.
The Dusky Pigmy Rattlesnake– The smaller of these pit vipers is only 1-1.5 feet in length. The pigmy has a thick body marked with black and gray blotches and reddish stripes between the back spots. Dark lines run from each eye to the corners of the mouth. Although the venom is not fatal, it is a hemotoxin, and a bite can cause extreme pain and swelling.
The Eastern Coral Snake– The Coral snake's neurotoxic venom can cause extreme pain and even death. As the snake with the second most potent venom, they are small, vibrantly colored, and highly venomous. They range 18 to 20 inches long with almost-neckless heads, rounded noses, and similar-looking tails. Therefore, it can be hard to tell a coral snake's head from its tail. Just remember…
"Red and yellow can kill a fellow; Red and black, a friend of Jack."
Clearly, you now know when to run and when to stick around, keeping an eye on the slithering snake. No matter the situation, call a wildlife removal company to come out and remove the snake for you.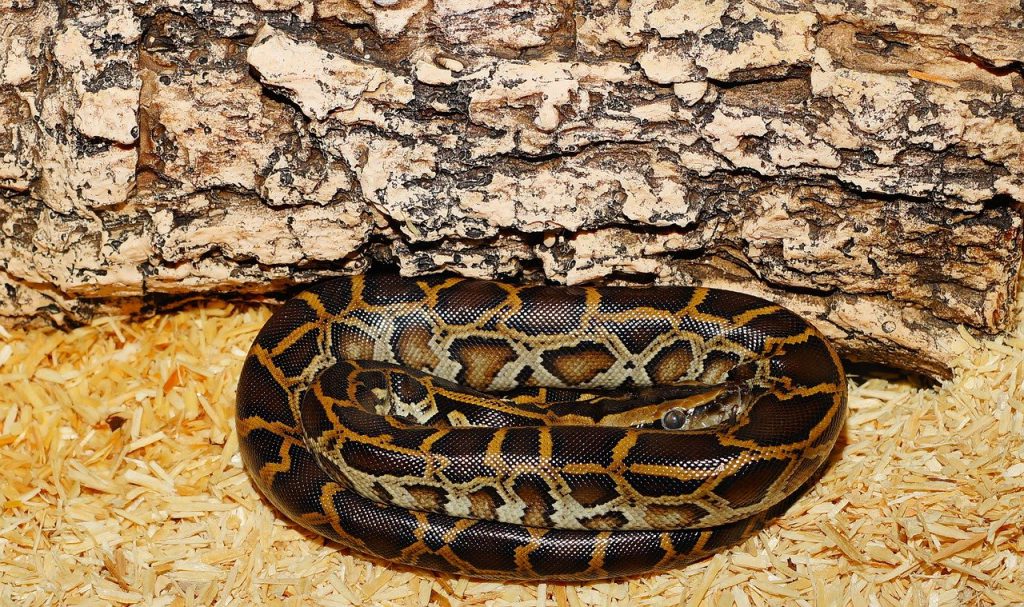 Removing a Snake in your Florida Home
When identifying the snake in your home, you would want the result to come back that it is a simple ringneck or garden snake. Then you have nothing to worry about. However, if not, you want a plan of action.
Keeping your home safe from snakes and all sorts of critters are what we do. World Class Wildlife Removal takes pride in all animals' safe handling and in caring for your home and family.
So, have you seen a snake in your home? Spot an unwanted critter? Contact World Class Wildlife Removal as soon as possible.