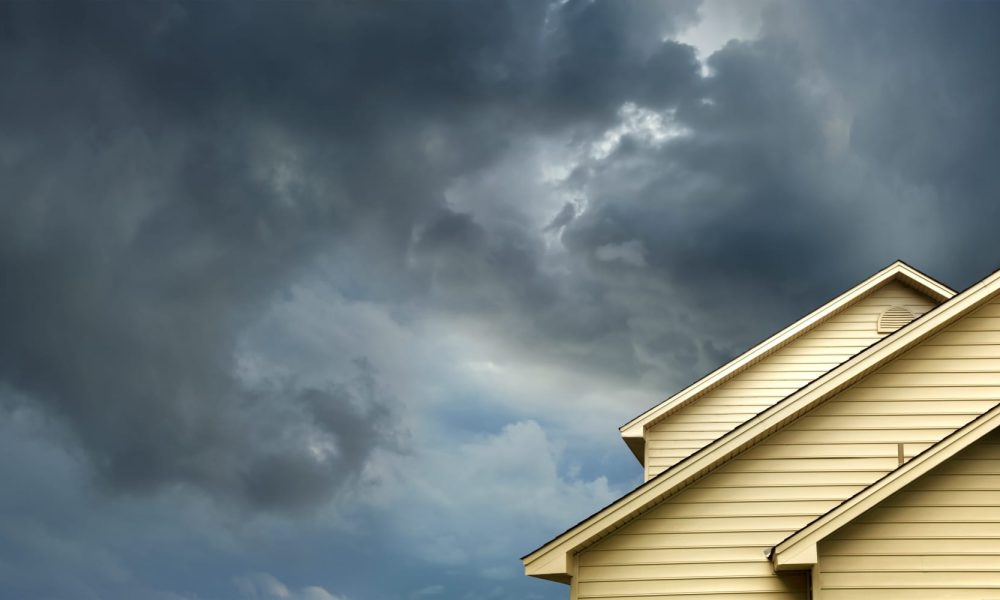 There are no two ways about it: Thunderstorms are terrifying. Not only are they unpredictable and loud, but they also bring with them some of the deadliest weather on earth—lightning. We've all experienced it—a wicked storm rages through your area, and the next thing you know, leaves and twigs are littered all over your yard. It's always best to clean up in the aftermath of a storm, but what if you notice something moving on its own in one of your trees? Does that mean you have an infestation of pests?
You can take some steps to help keep your home pest-free if thunderstorms move through your area or if you happen to be caught outside during one (preferably at home). If that happens, do everything you can to get inside as quickly as possible and stay there until the storm passes
Pest Activity Before, During, and After the Storm
Pest Activity Before the Storm – Small pests and insects frequently have internal barometers that can detect pressure drops brought on by storms. In order to avoid flooding, some underground bugs will bury themselves, while others may actually make it outside in order to benefit from the humidity. On the plus side, insects frequently do not reproduce when it rains or storms, thus protracted storms can truly wreak havoc on infestations. However, you might see a lot of movement and activity in your yard in the days before the storm. Insects can enter your home through holes in the foundation, cracks in garage doors and doorways, and other places, so make sure to seal up all of these openings. If you notice a lot of insects before the storm, you should probably get your home inspected as they've probably found a way in and are busy building a highway for later!
Pest Activity During the Storm – As their nests and dens get flooded, some larger pests may flee for safety. As soon as you spot them, keep an eye out for any areas near your home where there might be standing water. Make sure water isn't entering your foundation, cellar, or crawl space by adjusting the direction that your downspouts are directing it.
Pest Activity After the Storm

– Standing water is a breeding place for insects as well as tiny mammals. A mosquito colony that will produce tens of thousands of offspring can breed in a 2 or 3 inch deep puddle tucked away in the underbrush of your yard. To prevent standing water, you should ensure that your irrigation system is effective. You should occasionally run your pumps if you have a pool or fountain to keep the water flowing.

You can notice evidence of nesting in fresh areas inside and outside your home after the rains have stopped and the moisture has been absorbed. Watch for hair and lint in the cracks outside your house; rodents may be moving in there and carrying some bedding with them.
Ants During a Thunderstorm
While most ants can be easily handled by pouring boiling water on their nest, they are known to invade homes in huge numbers. When an ant colony is disturbed (for example, when you're cleaning your house), the queen will release pheromones to call for help from any other ants within half a mile of her. If you've seen more than 10 ants at one time, you should look for the source of their problem and take steps to get rid of it before it gets worse. One way to do this is by eliminating food sources such as crumbs or pet food that have gotten wet from rainwater. You should also avoid leaving uncovered trash bins, piles of wood, or leaves where the queen could live.
Cockroaches During a Thunderstorm
Unfortunately, the first pests that come out are cockroaches during a storm. The moisture from the rain creates more hiding spots for these insects as they run around in search of food. Their favorite places to hide are dark areas such as cracks or holes in walls or floors, so be sure to thoroughly inspect your house for any sign of them when you return home post-storm.
Mosquitoes During a Thunderstorm
After a storm, it's not just the power lines that are affected. Mosquitoes are usually rampant, as they breed in standing water. To keep your family safe from mosquito bites, here is some advice from pest-control experts on what to do if you experience an influx of mosquitoes after a storm.
Look for any standing water–especially pools near trees–and dump the water out or cover it with plastic so that it won't collect any more debris.
Clean up any trash or debris nearby which may be attracting mosquitoes in the first place.
Use repellents containing DEET (N, N-diethyl-meta-toluamide) to avoid contact with mosquitoes.
Contact a professional service.
Ticks During a Thunderstorm
After a thunderstorm, ticks are one of the most commonly seen pests. Ticks can be found on the ground or in bushes and make their way to pets, humans, or other animals when they come close enough. A good strategy for avoiding ticks is to spray your yard with an insecticide before you know it will rain. You can also try to remove any vegetation from your yard so that it's easier to see any ticks that might have come into contact with your pets or children.
Rodents During a Thunderstorm
After the storm, rodents often seek shelter in human-built structures. Doors, vents, louvers, windows and other gaps make it easy for them to enter. They'll often nest in any dark corner or space they can find. Rats are most active at night, while mice are more active during the day. If you see droppings or tracks, you may have an infestation. To prevent an infestation in your home or business, call pest control services as soon as possible before the problem gets out of hand!
Conclusion
If you're looking for relief from the pests coming in from the storm, you'll need to take steps to safeguard your home and property. This can be done by installing traps or trapping devices and removing any standing water. If these two methods don't work for you, then it might be time to call professionals for pest control services like World Class Wildlife Removal. If you follow these simple steps, then your pest-related worries should vanish, giving you the peace of mind that comes with knowing there's nothing left to worry about.