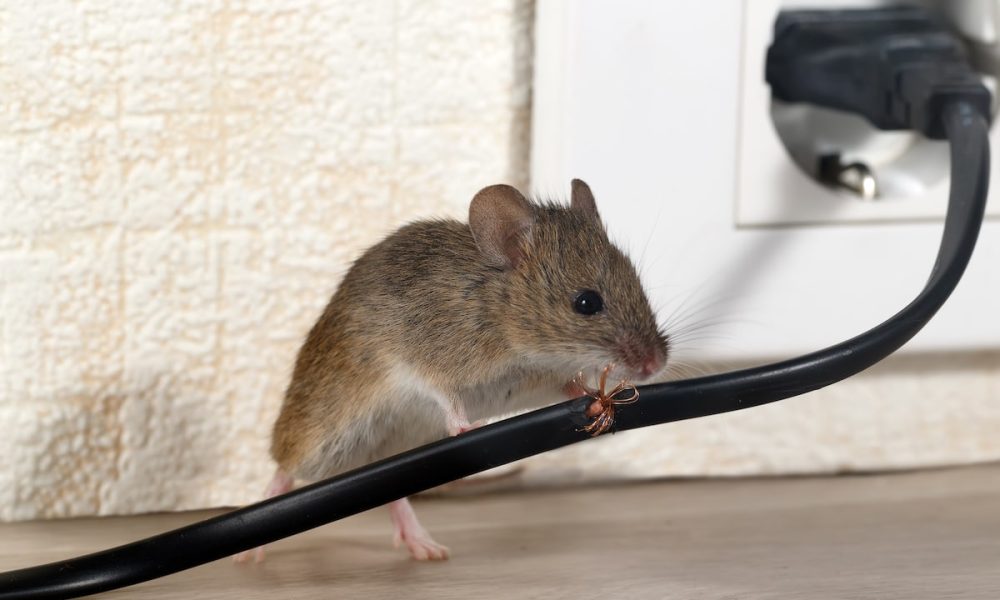 Do you hear noises in your attic? Do you sit straight up in bed at night thinking a rodent is in your home due to the sounds going on in your walls or attic? Rodents love to find a way into your attic and set up home, specifically rats, mice, squirrels, and raccoons.
What Type of Noise?
Scratching
Most animals scratch in the attic, to clear out space for nesting, or maybe to bury food. Raccoons, rats, mice, and squirrels all scratch.
Running / Scurrying
Are you hearing a scurrying noise during the night? If yes, it is a dead giveaway that wildlife is living in your attic.
At Nighttime
If you hear noises mainly at night, you are probably dealing with a nocturnal animal, so it may not be a squirrel. Squirrels are diurnal, which means they are the most active during the daytime. Nighttime or nocturnal animals are rats, mice, opossums, raccoons, bats, or flying squirrels.
Reasons to Remove Rodents in Your Attic
Rodents can do a great deal of damage inside your home and throughout your property. They are also very hazardous to you, your family, and pets. Here are eight of the top reasons to have the rodents that have taken up residence in your home removed immediately.
1) Diseases
Rodents are filthy animals that leave a great deal of disease and pestilence. Mice and rats are not just a nuisance but can present a severe health risk too. They are carriers of harmful bacteria and contagious pathogens. Some of the dangerous diseases carried by rodents are Bubonic plague, rat-bite fever, Hantavirus, and Salmonella.
2) Electrical Wiring
Rodents constantly gnaw. One of the reasons is because their teeth are always growing. As they scuttle between walls, they chew up electrical wiring along the way. Have you ever seen your lights flicker for no reason? You may have a rodent chewing on your wiring, and that can put you at risk of an electrical fire.
3) Insulation
Attic insulation is an essential part of your attic space. It can be quite expensive. Rodents will nest in insulation and chew away at it. Save yourself the cost of replacing it by having the rodents removed.
4) Energy Efficiency
Your attic space claims a key position in your home operation by regulating the heating and cooling. A house mouse will invade the attic seeking food, water, and shelter. When your attic becomes compromised by house mice, your energy efficiency becomes compromised too. You'll see a significant spike in your monthly energy bill!
5) Clean Ventilation
Rats and mice are notorious for nesting in hard to reach places, including inside walls and in ductwork! The result can be a foul odor that is carried throughout the ductwork and spread throughout your home.
6) Major appliances
Refrigerators, ovens, and entertainment centers can all be wrecked by rodent droppings, gnawing, and the wiring being cut, so they don't work!
7) Contamination
Rodents are carriers of diseases. They can do some significant contamination of your food sources in the kitchen, pantry, and countertops. It is highly recommended that you put away food daily or store it in glass or Tupperware away from the rodent's reach. Contaminated food can cause more than just food poisoning if touched by a disease-carrying rodent.
8) Child and Pet Safety
Because they contaminate food and spread disease, rodents cannot be near or around your children and pets. A dog or cat's natural instinct may be to hunt down and kill the rodent, but in the process, your pet could pick up harmful bacteria.
About World Class Wildlife Removal
Healthy, safe, organic, and ultra-effective rodent removal services located in Clearwater serving the wildlife removal needs of Tampa, and the Pinellas, Hillsborough, Manatee, Pasco, and Sarasota counties. To request a free inspection, call us at 727-754-8585 or use our contact form.