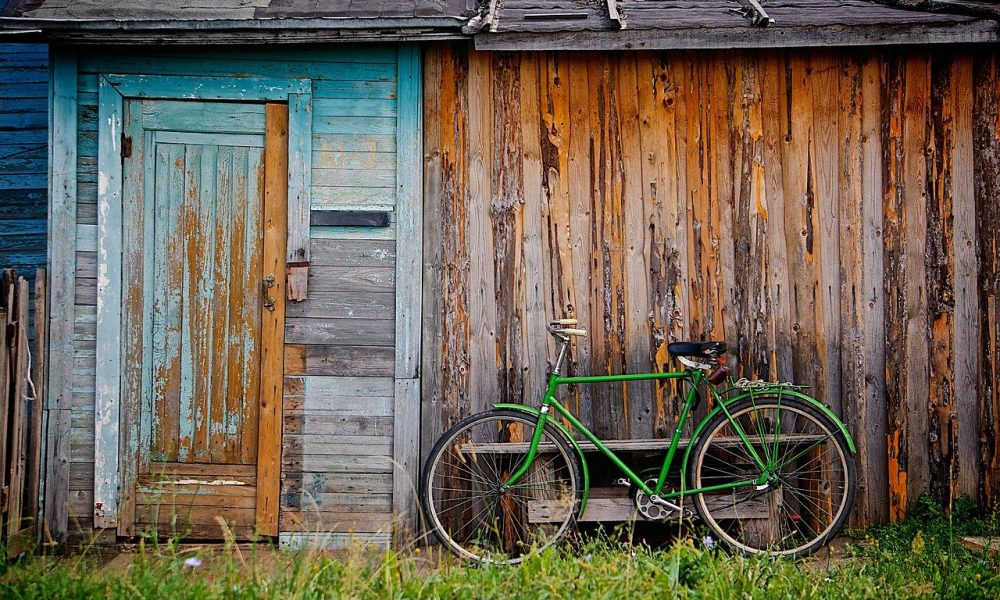 The cat and mouse game of locating the rodents chewing on the contents of your shed can be exhausting. When you look for them, they are never to be found. However, you have seen the damage they have done to your shed and the things inside. When this happens, you want to know how to keep rodents out of your shed, for good! Try keeping rodents out with a professional wildlife removal company.
The friendly folks at World Class Wildlife Removal have some pointers to share with shed owners. You see, as hard as you may try, homeowners rarely see rodents in action, as they are nocturnal and timid. Because they can fit into almost any space, they can easily hide when they sense danger.
No worries, though. The expert wildlife techs at World Class have some pointers for you to keep rodents out of your shed. But first, let's get to know the rodents a bit better.
A Rodent Problem in the Shed
Once you know you have a rodent problem, you know. There is no doubt that an infestation has made its way into your home when you see the following evidence. Because where there is one rodent, there are many.
Look for the signs listed below to identify the pests in the shed.
The first and often most visible signs are the droppings they leave behind. Mouse droppings are small and have a pointed end. Whereas rat droppings are much larger and have blunt ends.
Next, clients say they hear scratching, chewing, and chatter noises at night.
Your family pet may become obsessed with the shed, always sniffing around it and possibly even growling or barking at the shed.
If you see nesting materials like leaves, twigs, shredded paper, and insulation, you have a rodent problem. They will get into seed bags, potting soil, and anything they can tear up.
When there are gnawing marks on the door frames, weather stripping, windowsills, and walls of the shed, there you'll find rodents.
Although less common, there are rodent sightings. Whether you find a live or dead rodent, there are few things so unsettling. Mice are smaller with very long tails. Rodents tend to be much larger.
The worst would be a foul odor coming from the shed. That would indicate a dead rodent in the confined space. And it is intense and plain awful.
So, if you think you may have rodents in the shed, you can try to set traps and catch them. The problem is, rats are pretty intelligent and will avoid the trap if they know you are trying to catch them. And mice reproduce so rapidly, catching one at a time may not be efficient enough.
If you need help removing wildlife of any sort, including the rodents in the shed, call World Class WildlifeRemoval right away. Don't let the situation get out of hand.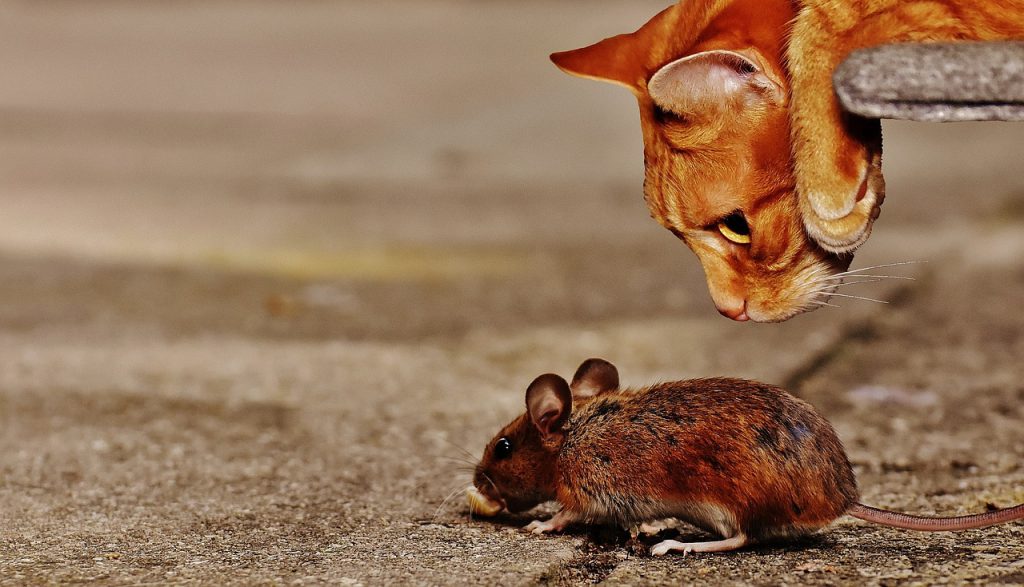 Keeping Rodents Out of Your Shed
Your shed is the perfect place to store items that do not need to be in the AC or home. Most homeowners with sheds keep things like the lawn equipment, gardening supplies, tools, and more. This is not only a good place for the mower, but it is an ideal home for rodents. So, rodent-proofing your shed is an excellent step to clearing out the rodents for good.
Here are the ways you can protect not only your shed but your home as well.
Remove their food source. If you have seeds stored for the bird feeder, you may consider putting them in a safer container or getting rid of the seed for a time.
Keep a tight-fitting lid on all garbage cans so they don't get inside for a snack.
Clear out clutter on the floor of the shed, where rodents can hide.
Clean up any nests you find. When their home is missing, they will look for another place where they will not be bothered.
Seal entry points so they cannot get in again. Chewed weather stripping, holes in doors, open vents, and the like are all invitations for rodents to come in and make themselves at home.
If your pet is on the trail of a rodent, they can do their job! Allow the pets to get the rodents and scare away the entire infestation for you.
Hire a professional Wildlife Removal company to get the job done right the first time.
For help in identifying rodent attractors, give your local Wildlife Removal Company a shout. They will come to check out your home, shed, and property to local potential entry points and food and water sources.
Common Florida Rodents
Getting to know what to look for is essential in identifying a rodent problem. Knowing how to seep them out is another excellent step in rodent remediation. But homeowners should not neglect to know which animal is in the shed.
You see, Wikipedia defines "rodent" as the following:
"…mammals of the order Rodentia which are characterized by a single pair of continuously growing incisors in each of the upper and lower jaws."
This grouping includes the commonly known rats, mice, squirrels, hamsters, guinea pigs, and more. Most often, you will find two groups in a shed, the mice and the rats. Some of the more common mice and rats in the state of Florida are listed here.
Roof Rat- A smaller rat, this pest is often called a black rat or a ship rat. They make their homes in rafters and can do structural damage to a shed left unattended.
Norway Rat- These rats are larger with brownish-gray fur. They can grow to be 9.5 inches long and are found all over the U.S.
Wood Rat- The wood rat has a bushy tail and can often be identified by its thievery. They are collectors of anything they see and like. Their colors can be varied, and they can get to be up to 10 inches long.
Florida Mouse- This is an endangered mouse and is simply adorable. If you see this tiny mouse with its big eyes and bald ears, hire a professional to relocate the colony.
Field Mice- These mice are whitish to a fawn color, and they are only 4 to 6 ounces. And they are prevalent along the Florida coasts.
House Mouse- The house mouse is gray or brown with tiny eyes and large ears. They grow to be 5-7 inches and are pretty resilient.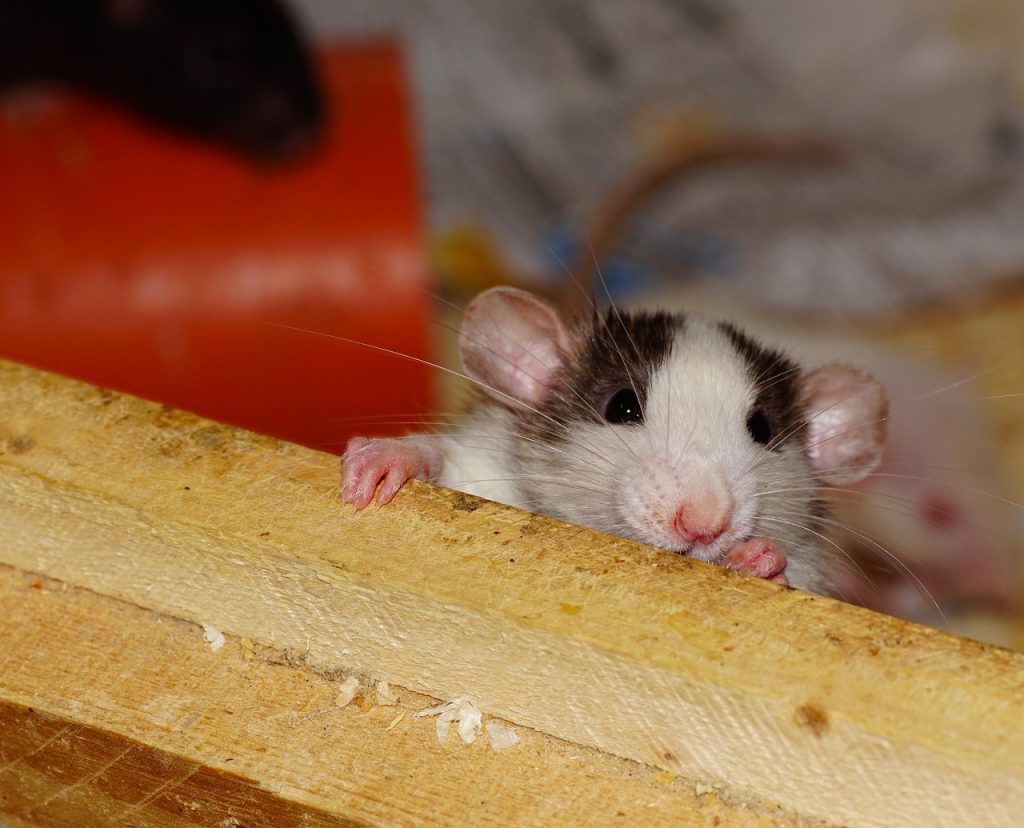 Why Keeping Rodents Out of Your Shed is Important
Yes, you want them out. But did you know it is critical to your health to do so effectively? Well, here are some of the reasons you may want to be rid of the infestation, other than the fear of rodents in general.
Rodents Start Fires. If a mouse or a rat chews on just the right wire at the right time, they can start a fire.
Rodents Infect our Pets. When rodents get into the shed or the yard, they bring with them fleas and ticks from other yards.
Rodents Tear Up Insulation. If you are fortunate to have insulation in your shed, they will tear it up when mice and rats get in. They use it to make their nests all comfy.
Rodents Carry Disease. The health risks associated with rodent urine, droppings, saliva, and bites include the following.
Salmonella
Bubonic plague
Rat-bite fever
Hantavirus
Rodents will Ruin Your Food Supply. Whether you store food in the shed or in the pantry, rodents will try any way they can to get at that stash. And when they do, one bite in the packaging can contaminate the entire box or bag of food.
Rodents Can Aggravate Allergies. Many people are allergic to the dust, droppings, saliva, and fur of rodents. What's more, you may not even be able to breathe in an infested shed due to the intense odor.
And if all that was not enough, these pesky rodents will tear up the rest of the items in the shed as well. Nothing is safe, including bike handles, boxes stored, documents, and wood items too.
Protect Your Shed from Infestation While Keeping Rodents Out
Obviously, you need these intruders out of your shed no matter what they are doing. No one wants to open the shed door to damage or a rat staring back at you. Rodent removal is a good idea for more than just the obvious reasons. And now you know why we are so passionate about keeping Florida homes safe from rodent invasions.
World Class Wildlife Removal offers healthy, safe, organic, humane, and ultra-effective rodent removal services. Located in Clearwater and serving Tampa's wildlife removal needs and the Pinellas, Hillsborough, Manatee, Pasco, and Sarasota counties, we are the wildlife company you can count on.
Trust World Class Wildlife Removal for all your pest removal needs.