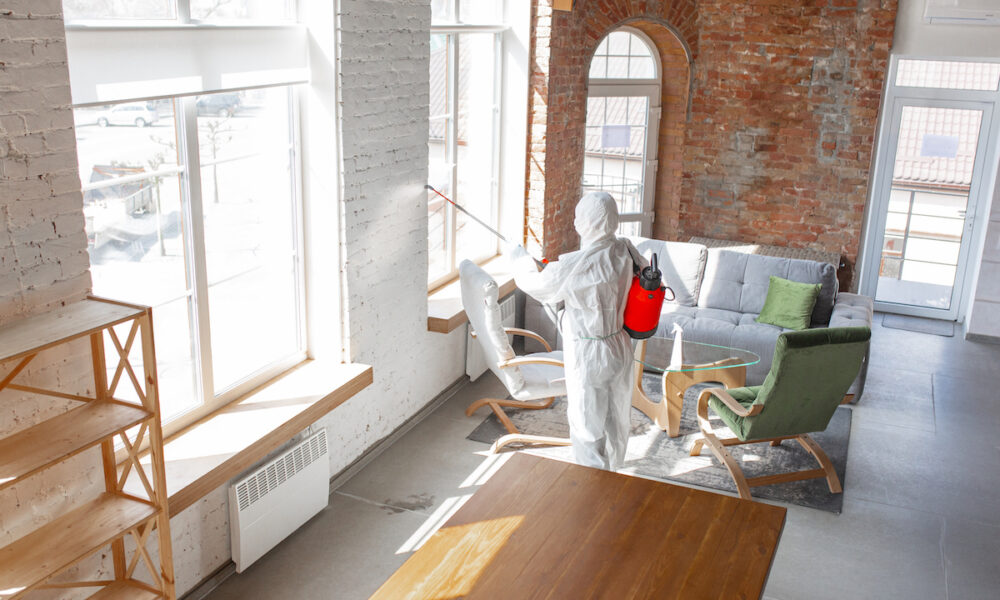 When you have an infestation in your home, there are many working parts of the process to consider. However, many don't consider the aftermath of infestation, especially the cleanup. The truth is that cleaning up after an infestation isn't a pleasant task. Many companies offer removal services. However, when it comes to sanitization and clean-up, they fall short. They might spray a deodorizer or use neutralizers, but these methods don't eliminate the root of the problem. We are here to change that narrative. This isn't the best way to handle decontamination services in your home.
Here at World Class Wildlife, our process transcends the ordinary and brings a level of cleanliness and sanitation unparalleled in the industry. We understand the importance of not only removing the pests but also ensuring that your home is restored to its original, or better, condition.
Furthermore, our team doesn't stop at simply removing unwanted guests. We go above and beyond to clean, sanitize, and restore your space to a level that exceeds standard protocols.
If you are wondering what matters when it comes to decontamination services, we are happy to answer your questions!
Hospital-Certified Sanitation: Setting New Standards
Our innovative methods have earned us a "hospital-certified" distinction. This means that if a medical facility had a rat problem, we can restore it back to its original state of hospital cleanliness and sanitation standards. This level of thoroughness is virtually unheard of in our industry. It demonstrates our commitment to providing top-notch services.
Our Sanitation Difference
What makes this process different than other decontamination services? We can help your home achieve:
Unparalleled Cleanliness: Hospital-certified sanitation ensures your home is as clean and safe as a healthcare facility.
Health Protection: This level of sanitation protects your family from potential diseases that pests can bring, including Leptospirosis and Hantavirus.
Thorough Disinfection: This approach guarantees a thorough disinfection process that goes beyond standard pest removal, reaching every nook and cranny where pests may have been.
Elimination of Pheromones: Hospital-grade sanitation removes pheromones left by pests that can attract other animals, preventing further infestations.
Odor Removal: This intensive sanitation process also eliminates unpleasant odors that pests leave behind, improving the overall air quality in your home.
Professional Standards: If a method is good enough for a hospital – a place where cleanliness is critical – it is more than adequate for a residential home, offering peace of mind to homeowners.
Long-Term Savings: By thoroughly cleaning and sanitizing your home after an infestation, you may prevent further issues down the line, potentially saving you time and money in the long run.
Enhanced Home Value: A home that adheres to hospital-certified sanitation standards can enhance its overall value, making it more appealing to potential buyers or renters.
Cutting-Edge Techniques: UV Irradiation, Ozone, and Heated Atomizers
To achieve this high standard, we utilize a combination of advanced techniques. Ultraviolet Irradiation, an effective method of killing bacteria and viruses, is a vital part of our process. We also use Ozone to alleviate any lingering odor. This is to further improve the air quality in your home.
Meanwhile, our heated atomizer disperses microscopic droplets that reach even the most hidden areas, ensuring complete coverage. Once we finish the treatment, we meticulously wipe down all items and surfaces for a final touch of cleanliness. During this process, everyone must vacate the premises for safety reasons.This process takes about 4-8 hours
Decontamination Services: Protecting You from Hidden Health Hazards
Our process isn't just about removing unwanted pests. It's also about safeguarding your health.
For example, pheromones left in animal urine or feces can attract more pests. Furthermore, particles from feces in the air can pose serious health risks. Diseases such as Leptospirosis and Hantavirus can be transmitted through these particles. This can cause symptoms that often go undiagnosed or misdiagnosed.
Our intensive sanitizing process helps to mitigate these risks, enhancing the safety and health of your home environment.
Consistent Customer Care: From Free Inspections to Ongoing Assistance
Our commitment to you extends beyond pest removal and sanitization. We begin with a free inspection and continue providing support well after our work is done. Customers love us for our reliability, We never promise something and then fall short! Whether it's checking traps or making follow-up visits, we are always true to our word. You can count on us for thorough and professional decontamination services.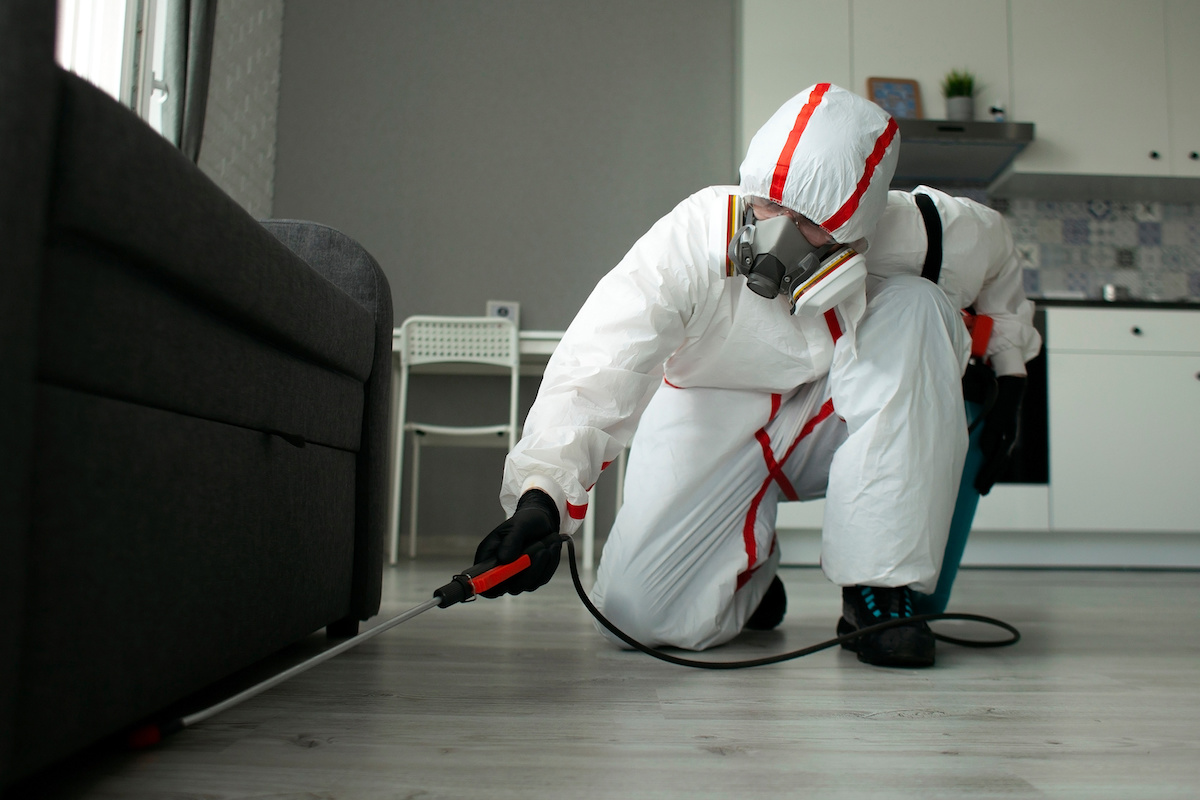 Discreet Services and Damage Repair: Going the Extra Mile
For those who prefer discretion, we offer the option of using unmarked vehicles. Our goal is to make the process as smooth and comfortable for you as possible.
In addition, we offer repair services for any damage caused by pests. While we can't replace an entire roof, we can seal up holes, weatherproof them, and repair up to 10% of the damage. This is enough to hold off until a licensed repair company can fully restore the damage. We can help repair walls, doors, screens, and other surfaces affected by pests.
Our decontamination services extend to rodent, bat, and raccoon infestations. So, if you're dealing with an infestation and want a company that goes the extra mile, look no further. Let us help you restore your space to a state of cleanliness and sanitation that is even better than before.
Prevent Infestations: Protecting Your Health and Home
No one wants to deal with an infestation of any size. They are a major health risk and can destroy your home from the inside out. However, preventing infestations can help you avoid the need for decontamination services in the first place. Here are some pest prevention tips for critters such as squirrels, bats, rats, and mice:
Seal Entry Points: Many of these critters find their way into homes through small holes or cracks in the walls, roof, and foundation. Regularly inspect your home for any such entry points and seal them promptly. Remember, some pests can squeeze through holes as small as a quarter!
Maintain Your Yard: Overgrown trees and bushes near your house can provide easy access for pests like squirrels and bats to your roof. Keep branches trimmed and away from your home. Also, clear away any piles of wood or debris, which can provide hiding places for pests.
Secure Food and Trash: Rats, mice, and even squirrels are drawn to the scent of food. Make sure your trash cans have secure lids and avoid leaving pet food outside. Inside, keep food items in airtight containers, and regularly clean your kitchen to eliminate crumbs and spills.
Remove Potential Nesting Sites: If you have a loft or attic, ensure it is clutter-free and well-ventilated. These spaces become cozy nesting sites for bats, rats, and squirrels.
Install Chimney Caps and Mesh Covers: Chimneys and vents are attractive entry points for pests, especially bats and squirrels. Install chimney caps and cover vents with mesh to prevent them from gaining access.
Get Help with Decontamination Services from World Class Wildlife
Our World Class team was named State Wildlife Tracker of the Year for two years in a row, and it's no wonder why. We never back down from a challenge, no matter how hard or daunting it may seem. It is this attitude that has given us so much success with wildlife removal.

Contact us now for help with decontamination services or any of our other cleanup services.