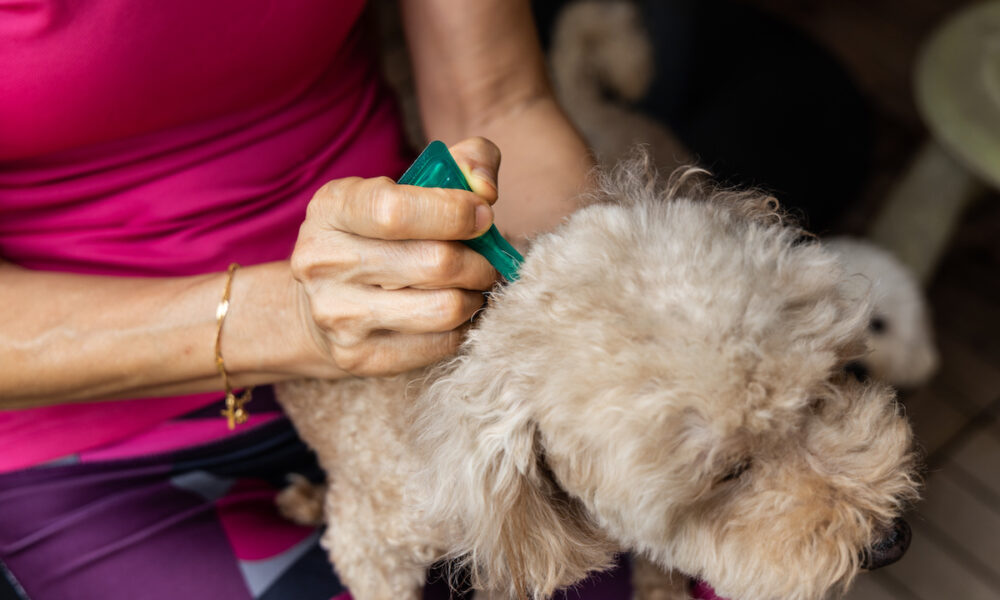 Living in Florida brings countless benefits: beautiful beaches, warm weather, and abundant wildlife. But among the wildlife, there's one terrible terror that you'd rather not encounter: ticks. Ticks can pose a serious threat to your health and well-being, transmitting various diseases to humans and pets. World Class Wildlife Removal understands your concerns and offers expert tick control in Florida.
Recognize the Enemy: Types of Ticks in Florida
No tick is a good-to-have-around tick. However, there is certainly more than one type. Here in Florida, there are several common ticks that you might run into, such as the following.

The American Dog Tick
The American dog tick is predominantly found in areas with little or no tree cover, such as grassy fields and scrublands. Meanwhile, they spread diseases such as Rocky Mountain spotted fever and tularemia. The adult ticks seek host animals like dogs and humans, especially during the spring and summer months. Regularly checking your dogs after they've been outdoors can help prevent these ticks from making a home in your living spaces.
The Black-legged Tick
Also known as the deer tick, the black-legged tick is famous for its role in transmitting Lyme disease. They live in wooded, brushy areas and prefer to lay their eggs on moist leaves. Besides Lyme disease, they can also spread other diseases like babesiosis and anaplasmosis. Regular removal of leaf litter and keeping your yard tidy can help reduce the black-legged tick population.
The Brown Dog Tick
The brown dog tick, as the name suggests, prefers dogs as hosts, but will also feed on humans if necessary. They are unique as they can complete their entire life cycle indoors. These ticks can spread diseases like Rocky Mountain spotted fever and canine ehrlichiosis. Maintaining regular hygiene and cleanliness in your pets' areas is essential to prevent infestations.
The Lone Star Tick
Did you know that the Lone Star tick is the most common human-biting tick in Florida? The lone star tick lives in wooded areas with thick underbrush, where they wait for a potential host to pass by. While they don't transmit Lyme disease, they can spread other illnesses. Possible illnesses include ehrlichiosis, tularemia, and southern tick-associated rash illness (STARI). Protective clothing and tick repellents can be effective measures against these ticks.
Where do Ticks Like to Hide?
When you are spending time outdoors, it helps to know where ticks like to hide. This helps you avoid them and even prevent infestations.
Ticks prefer warm, moist areas. Outside your home, they can be found in tall grasses, shrubs, and leaf piles. Inside, they prefer pet beds, carpets, and furniture. Regular inspection and cleaning of these areas can help prevent a full-blown infestation.
What are the Signs of Tick Infestation?
Ticks are adept hiders, making them particularly tricky pests to deal with. Signs of tick infestation can be subtle and include unexplained insect bites on your body, spotting ticks on your pets, or even noticing them directly in your home. If you experience any of these symptoms, it's a clear signal to take action and get professional tick control in Florida.
Understanding the Dangers of Florida Tick Infestations
Tick infestations in Florida homes aren't just inconvenient. The truth is that they can pose serious health risks to humans and pets. These tiny pests are notorious disease carriers. In some cases, tickborne diseases can cause long-term health complications. Below, we've outlined the key dangers associated with tick infestations:
Disease Transmission: Ticks are infamous for transmitting diseases like Lyme disease, Rocky Mountain spotted fever, tularemia, babesiosis, ehrlichiosis, and more. These illnesses can cause a wide range of symptoms, from mild flu-like signs to severe neurological issues.
Allergic Reactions: Some people can have allergic reactions to tick bites. This can lead to rashes, shortness of breath, swelling, or anaphylaxis in severe cases.
Tick Paralysis: Certain tick species can cause a rare but serious condition known as tick paralysis. This condition is characterized by an acute motor paralysis that can lead to respiratory failure if the tick is not promptly removed.
Pets at Risk: Your furry friends are also at risk from ticks. Pets can contract diseases like Lyme disease and ehrlichiosis, leading to symptoms such as fever, loss of appetite, swelling in the joints, and in severe cases, kidney damage.
Secondary Infections: If a tick is not properly removed, parts of it may remain embedded in the skin, leading to secondary bacterial infections.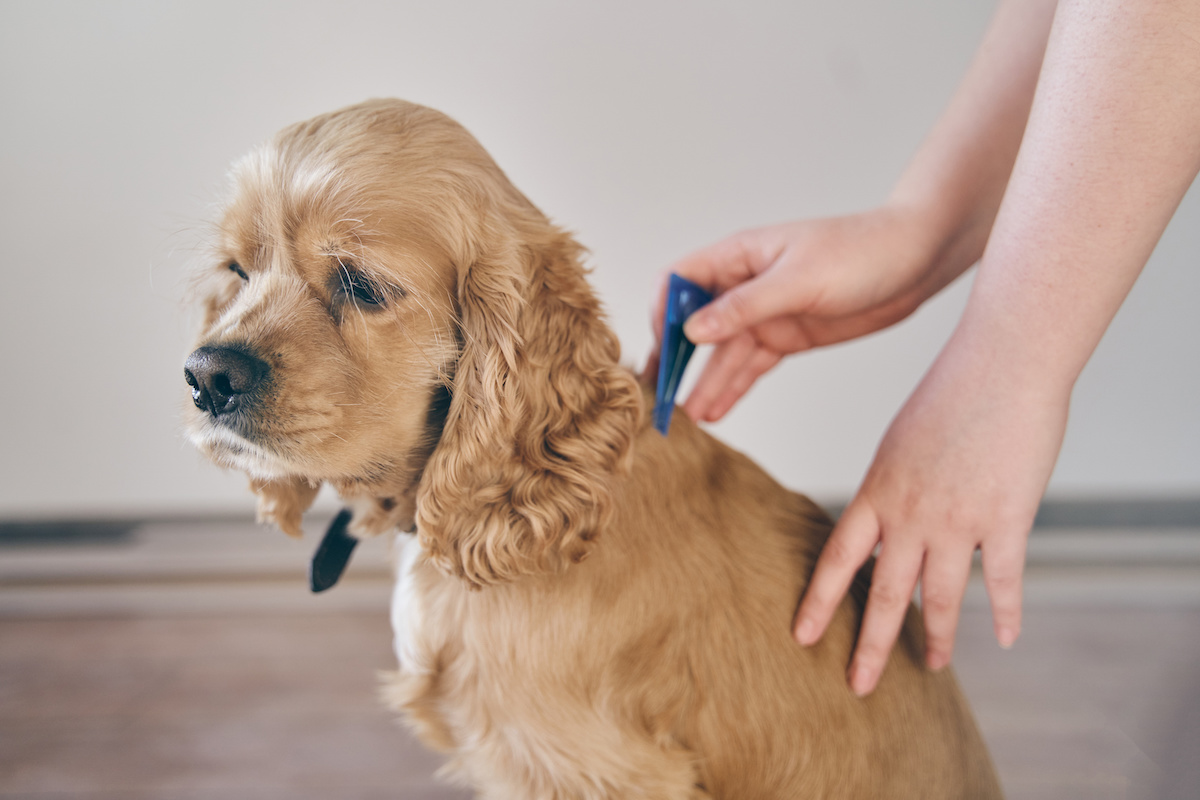 The Path to Tick Freedom: Your Action Plan
Preventive Measures: Regularly check your pets for ticks, especially after outdoor walks. Keep your yard tidy and trimmed to limit tick habitats.
Regular Cleaning: Vacuuming regularly, especially around your pet's area, can help minimize tick populations inside your home.
Immediate Action: If you find a tick on your pet or in your home, remove it immediately with a pair of tweezers, pulling upward with steady, even pressure. Afterwards, clean the area with soap and warm water.
Professional Help: If you suspect an infestation, don't hesitate to call in the professionals for tick control in Florida.
Why Choose World Class Wildlife Removal for Tick Control in Florida?
We pride ourselves on offering effective, non-poisonous, and eco-friendly tick control solutions. Our methods protect your home, family, pets, and the environment from harmful chemicals. After successfully clearing the ticks from your home, our team sanitizes all worked areas and ensures all potential entry points are sealed.
World Class is more than just a wildlife removal company. We're a fully staffed, licensed, insured, and bonded firm with three generations of wildlife tracking and removal expertise. We offer various service packages to meet every budget. And to stay at the forefront of the industry, our staff undergoes ongoing training and certifications.
Contact us for Tick Control in Florida
With World Class, you'll not only reclaim your property but also gain peace of mind that the problem is solved for good. We eliminate pests, remove wildlife, and repair your home to ensure those nuisances never come back.
Our dedicated professionals are available 24/7, ready to assist you within an hour at your request. Don't let ticks dictate your life. Call us at 727-240-2461 or schedule a FREE inspection today. Let World Class Wildlife Removal provide the tick control in Florida you need. We're ready when you are!