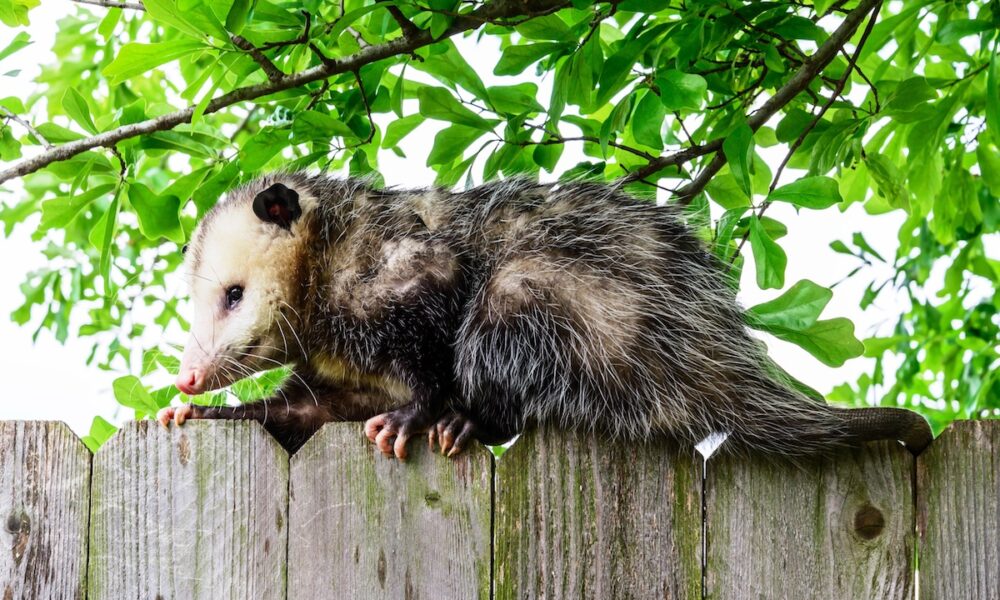 Are you wondering how to remove an opossum? Opossums are one of the most common wildlife animals found in Tampa. However, they become a nuisance if they take up residence in or around your home. If you have an opossum problem, it can be difficult to know what to do.
Fortunately, there are safe and effective methods for removing opossums from your property. Knowing a few basic facts about these animals can also help you understand why they are attracted to your property and how to best keep them away.
This article will provide an overview of how to remove an opossum from your property and what you need to know about opossums in Tampa.
What are Opossums?
opossums are marsupials that are closely related to kangaroos.. There are more than 70 species of opossum around the world. opossums are a pest here in Tampa, and they are a potential danger to both human health and the environment. They spread diseases, destroy property, and damage crops.
Meanwhile, opossums are nomadic creatures that have very flexible lifestyles. This means that they are very adaptable and can inhabit a variety of different environments. Furthermore, opossums are nocturnal animals,. They spend their days resting in a burrow. Their diet is omnivorous and consists of a variety of plant and animal matter.
Opossums are extremely adaptable, and they have spread across the Tampa landscape in recent years. They can be found living in trees, in the roofs of buildings, and even in underground burrows. Opossums are an invasive species here in Tampa.
Where do Opossums Like to Hide?
Opossums are found throughout Tampa and are most common in the southern parts of the country. They inhabit a wide range of environments, and there are different types of opossums that are suited to different climates.
Have you ever seen an opossum scurrying away in a bush or under a porch? They generally want to stay away from humans, and there are several places where they like to hide.
These animals can make their homes in a variety of places. They love to find cozy spots in wooded areas and under decks and porches. They'll also build their dens in hollow logs, abandoned burrows, rock piles, and even attics and sheds. The number one priority for an oopossum is to find a safe place to hide and sleep. With their excellent climbing skills, they can usually find a great spot to do just that. So, if you happen to spot one of these creatures scurrying around, you might want to consider contacting a wildlife removal company. They just might be looking for a safe place to call home.
Why are Opossums Attracted to Your Home?
There are several reasons why opossums are attracted to your property. Consider the following:
One of the most common reasons is that you are offering them food. If you are leaving out pet food, fruit fallen from your trees, or other food scraps, it is likely that opossums are eating it.
Opossums also like to nest in trees, and they will often make their homes in trees close to your property. If you have trees close to your house, it is important to do whatever you can to discourage opossums from nesting there.
A third reason that opossums might be attracted to your property is if you have a water source that they can drink from. Opossums can actually be very dangerous animals, and there are several dangers that opossums pose to your property and your family.
What are the Dangers of Opossums?
Opossums are generally not dangerous, although they do carry disease. They hiss when they are scared and they may also play dead. These animals can carry diseases like tuberculosis toxoplasmosis, which can be serious or even fatal for young children. They also leave behind large amounts of droppings that can be harmful to children.
Meanwhile, opossums also have very sharp teeth. They can also cause serious damage to your property. These animals are notorious for chewing through wiring and can start fires by chewing on power cords. You may find large amounts of droppings that can spread disease and make your yard less pleasant.
The good news is that there are several ways that you can discourage opossums from coming to your property. If you are wondering how to remove an opossum, you can make some changes or contact pest control for opossum removal.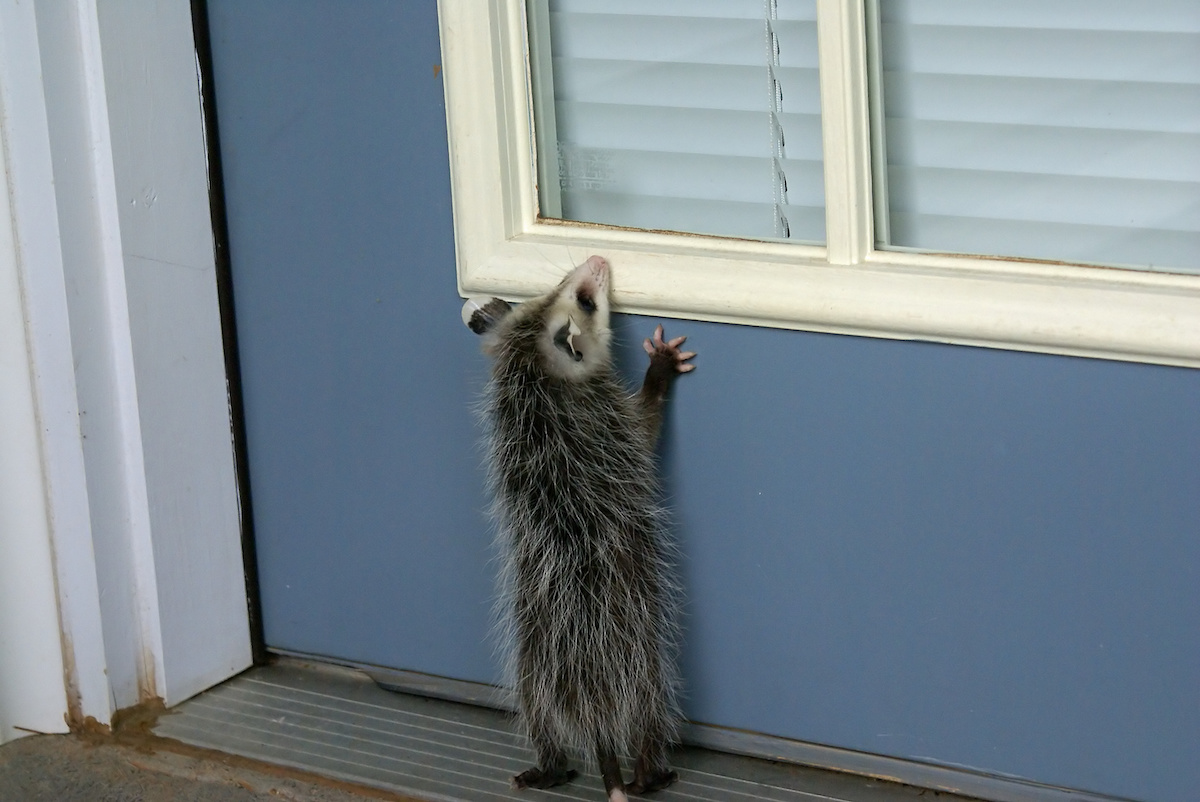 How to Remove an Opossum from Your Property
Are you wondering how to remove an opossum? The best way to get rid of opossums is through professional removal services. This will ensure that the problem is fully taken care of and that the opossums are removed as humanely as possible.
Additionally, a professional company will have all the tools necessary to solve the problem and will know what types of pests are most likely to be in your area. These companies will also have access to the best and safest products for removing pests. Before hiring a company to remove the opossums, you should make sure that they are properly licensed and certified to do so. It is also important to make sure that the company will remove the opossums in a humane and safe way for both humans and the animals. If you are not sure how to go about getting rid of opossums, you can talk to us at World Class Wildlife Removal.
What to Do After Removing an Opossum
After the opossums are removed, you will have to clean up any mess they left behind. This means disposing of any droppings, clearing out any nests, and cleaning up any damage they did to your property.
It is also a good idea to take a look at your property to see if there are any factors that might be attracting the opossums. For example, if you have trees close to your house, you might want to consider trimming them back.
This will make it less likely that the opossums will make their nests in your trees. It is also important to make sure that you are not leaving out any food or water sources that might attract the opossums.
How to Keep Opossums Away from Your Property
If you want to keep opossums away from your property, there are a few things you can do. First, you will want to remove any food sources that might be attracting the opossums. This means getting rid of any pet food left outside, as well as any fruit that has fallen from your trees.
You will also want to make sure that you are keeping your garden free of overgrown plants. Bushes and vines can provide a place for opossums to build nests, so keeping them under control will help to keep the opossums away.
Finally, you will want to make sure that you are keeping your trees trimmed. This will make it less likely that opossums will choose to make their nests in them.
What to Do if You Find an Injured opossum
If you find an injured opossum, you should contact your local wildlife rescue organization or World Class Wildlife Removal. We are specially trained in how to handle and care for injured or sick opossums. We can assist in removing the injured opossum and also help you to avoid attracting more to your property. Keep in mind that opossums are known for being aggressive when they are sick or injured, so it is important to keep your distance.
If you need to know how to remove an opossum, World Class WIldlife Removal. As a top pest control company in Tampa, we will remove opossums on your behalf for your safety. Please contact us today to learn more.