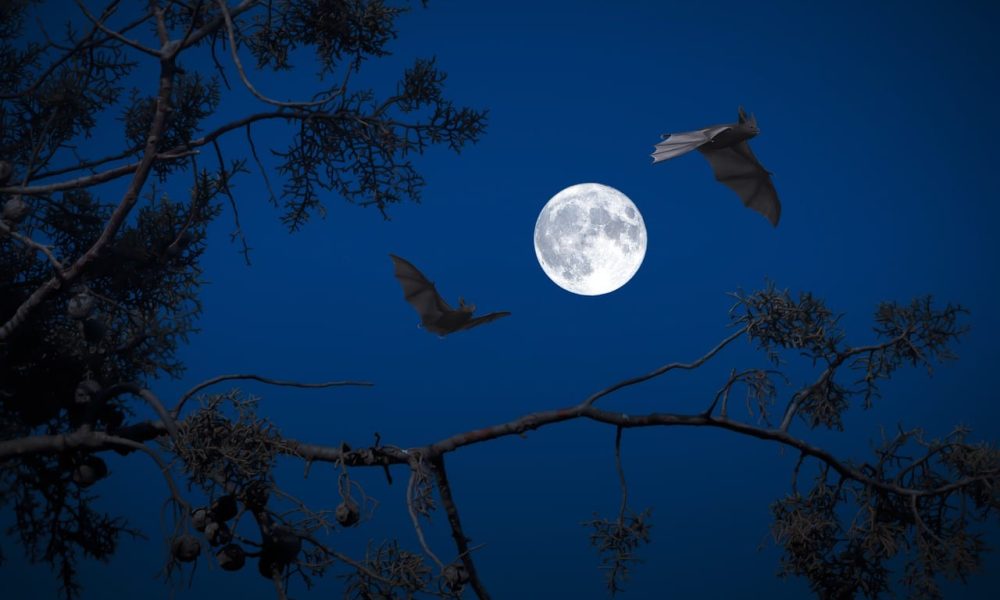 Do Bats Really Have Beneficial Qualities?
If bats' beneficial qualities were only what we see from the TV and Movie industry, then the answer would be no. They are portrayed as scary, blood-sucking vampires that strike fear in humans. But that is simply not true. Bats are actually wonderfully fascinating creatures with many beneficial qualities.
Are you not buying it? Keep reading to find out more.
Attributes of the Bat
To get to know the bat is to learn to love the bat. You see, bats are mammals with large, pointed ears, brown fur, and long arms and hands with long fingers. The muscular wings that are attached to their hands and legs are especially suited for flight. And the bat happens to be the only mammal that can fly. In fact, they are more maneuverable in flight than birds. Pretty incredible, right?
Bats are nocturnal, flying around at night and hanging in dark places during the day. During the night, they have fewer predators to contend with as they search for food. Bats eat insects, fruit, pollen, birds, and smaller bats. (not human blood).
One of the most exciting bat facts remains how they use ultrasonic signals to locate objects in the dark. Echolocation is how they see at night and discover food.
The Bat's Beneficial Qualities
Believe it or not, they do exist. Bats are actually beneficial to our environment in the following ways.
Bats are natural pest eliminators.

They fertilize and pollinate crops and gardens.

The rainforest depends on Bats.

Bats may aid in human health.

Natural Pest Eliminators
Quite simple, bats eat bugs, and we mean tons of bugs. In fact, they save farmers millions of dollars in pesticides per year. The most common crops they protect are sugarcane, nuts like almonds and pecans, tomatoes, cucumbers, beans, corn, rice, and even cotton.
Pollination and Fertilization
Like the bees, the bats that eat nectar pollinate over 700 different plants. There are even crops that are primarily dependent on bats. These crops include many of our favorite fruits like bananas, dates, figs, mangoes, peaches, and avocados.
As far as fertilization, you can probably guess. The bat's guano is good for our gardens. It contains nitrogen, potassium, and phosphate, which are all beneficial to our gardens.
The Rainforest
Have you ever heard of seed dispersal? Well, bats are famous for it. In the rainforest, bats eat fruits, including the seeds. Then, when the seeds come out in the guano, they are placed far away from the host plant. This method of seed scattering spreads trees and crops all over the rainforest naturally.
Human Health
Vampire bat saliva has been found to contain an anticoagulant that is very helpful in treating stroke victims. And, if that was not enough, the bat is resistant to DNA damage and malaria parasites. SO scientists have been working on the DNA to understand human DNA better and effectively handle malaria.

World Class Recognizes the Beneficial Qualities of Bats
Bats are fun to watch and are natural Florida pest control. There are many different types of Florida bats, each with its own unique qualities. If you are interested in watching bats and keeping your gardens safe, you can build a bat box for your property and watch them at night.
However, if a colony of bats decides their new cave is your attic, you may want to get them out as soon as you can. No one wants an attic full of bat guano, and they can carry parasites and disease.
In that case, we suggest you contact your local wildlife removal company. World Class Wildlife Removal has been safely removing bats from homes in the Pinellas, Hillsborough, Manatee, and Sarasota County areas for the past 30 years.
Should you find bats sleeping in your attic, don't panic. Call World Class Wildlife Removal to shoo them out.