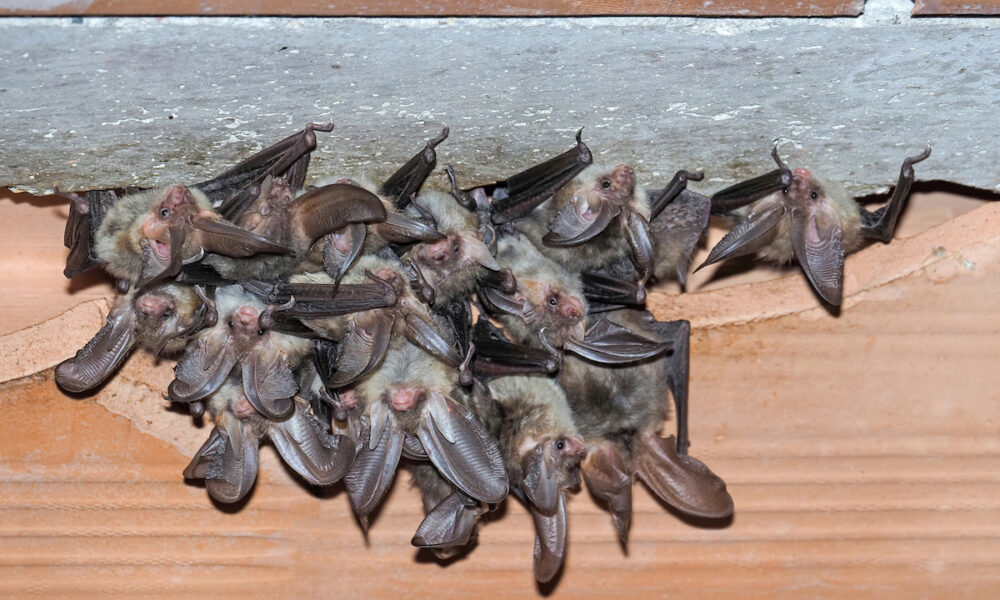 Florida is home to a diverse range of wildlife, but unfortunately, some of these creatures can become unwanted guests in your home. Wildlife infestations can cause damage to your property, spread disease, and pose a threat to you and your family. In this blog, we'll discuss common wildlife infestations in Florida and how to prevent them from taking up residence in your home.
Beware of Bats
Bats are nocturnal creatures that often roost in attics, chimneys, and other quiet, dark spaces. They can cause damage to your home and pose a risk of rabies. This is one of the wildlife infestations that can cause a lot of havoc in your home.
Some of the species of bats found in Florida include:
Brazilian (Mexican) free-tailed bat (Tadarida brasiliensis)
Southeastern myotis (Myotis austroriparius)
Eastern red bat
Florida bonneted bat
Hoary bat
Rafinesque's big-eared bat (less common)
Evening bat
Northern yellow bat
Seminole bat
Gray bat
Signs of a Bat Infestation:
Bats are mainly active at night, which makes them hard to spot. However, there are several signs that can indicate a bat infestation in your home.
Strange noises: Bats are known to make scratching and squeaking noises, especially at night. If you hear unusual noises coming from your attic or walls, it could be a sign of a bat infestation.
Guano (bat droppings): Bat droppings are often found in piles near the entry points of the bats. Guano can carry diseases and can be harmful if inhaled, so it's important to wear protective gear when cleaning it up.
Stains: Bat urine can leave brown or yellow stains on walls and ceilings. These stains may indicate that bats are roosting in your home.
Strong odor: A strong, musty odor is often associated with bat infestations. The smell may be particularly strong in areas where bat droppings are present.
Visual sightings: If you see bats flying in and out of your home at dusk or dawn, it's a clear sign that you have a bat infestation.
If you suspect that you have a bat infestation in your home, it's important to contact a professional wildlife removal company. This is the best approach to safely and humanely remove bats from your home.
Wildlife Infestation: Snakes

Florida is home to many species of snakes, some of which can be venomous. Snakes may enter your home in search of food or shelter. There are several species of snakes that you need to keep an eye on for infestations:
Eastern coral snake is one of the most venomous snakes in Florida and is easily identified by its distinct red, yellow, and black banding.
Southern copperhead is also venomous and can be identified by its copper-colored head and hourglass-shaped bands.
Eastern diamondback rattlesnake is the largest venomous snake in North America and can deliver a potent venomous bite.
The pygmy rattlesnake is a smaller rattlesnake species that also has venomous fangs. The cottonmouth is a venomous water snake that is found throughout Florida's waterways.
Why Snake Infestations are a Serious Problem
A snake infestation in your home can cause several types of damage, both to the structure of your home and to your personal belongings. You'll want to get a snake wildlife infestation taken care of quickly, since they can cause a lot of damage to your home and health.
Structural damage: Snakes are known to enter homes through small cracks and openings in walls and foundations. Over time, this can lead to structural damage as snakes may widen these openings to gain access. This can compromise the integrity of your home's foundation and walls.
Electrical damage: Some species of snakes, such as rat snakes, are known to climb and nest in trees near power lines. If these snakes enter your home, they may cause electrical damage by chewing through wires and cables.
Contamination: Snakes can leave behind feces, shed skin, and other debris that can contaminate your home and air quality. This can lead to health problems if left unaddressed.
Damage to personal belongings: Snakes may also damage personal belongings such as clothing, upholstery, and carpets. Some species of snakes, such as rat snakes, are known to chew through materials to make nests.
Safety concerns: If left unchecked, a snake infestation can pose a safety risk to you and your family. Venomous snake species, in particular, can be dangerous if encountered.
What are the Signs of a Snake Infestation?
You know that snake infestations are bad, but what are the signs of an infestation? Keep an eye out for the following in your Florida home:
Shed snake skins: If you find shed snake skins around your home or property, it's a sign that snakes are present and shedding their skin as they grow.
Tracks: Snakes leave distinctive "S" shaped tracks in the dirt or sand, which can help you identify the type of snake that's present.
Sightings: If you see snakes on a regular basis, it's a good indication that you have a snake infestation.
Unusual smells: Snake infestations can sometimes create a musky or ammonia-like odor.
Strange noises: Snakes can make hissing or rattling noises when they feel threatened, which can alert you to their presence.
Rodent presence: If you have a lot of rodents around your home or property, it may be attracting snakes as a source of food.
Snake nests: Some snakes build nests in trees, bushes, or in other sheltered areas. If you find a snake nest, it's a sign that there are likely more snakes in the area.
If you suspect that you have a snake infestation in your home, it's important to contact a professional wildlife removal company. World Class Wildlife Removal will humanely remove the snakes from your property to keep your family safe.
Mice and Rat Infestations
Mice and rats are common household pests that are found everywhere in Florida. Rat and mice infestations are bad for your home for several reasons:
Health risks: Rodents can carry diseases that can be harmful to humans. They can contaminate food and water sources with their feces, urine, and saliva. This can spread diseases like salmonellosis, hantavirus, and leptospirosis.
Property damage: Rodents have strong teeth that they use to gnaw on walls, electrical wiring, and other materials in your home. This can lead to structural damage and increase the risk of electrical fires.
Unpleasant odors: Rodents leave droppings and urine, which can create a strong and putrid odor that is difficult to get rid of.
Allergies: Rodent droppings and urine can also trigger allergic reactions in some individuals, which can cause symptoms like sneezing, coughing, and itchy eyes.
Pest infestations: A rodent infestation can attract other pests like fleas and ticks, which can lead to additional problems in your home.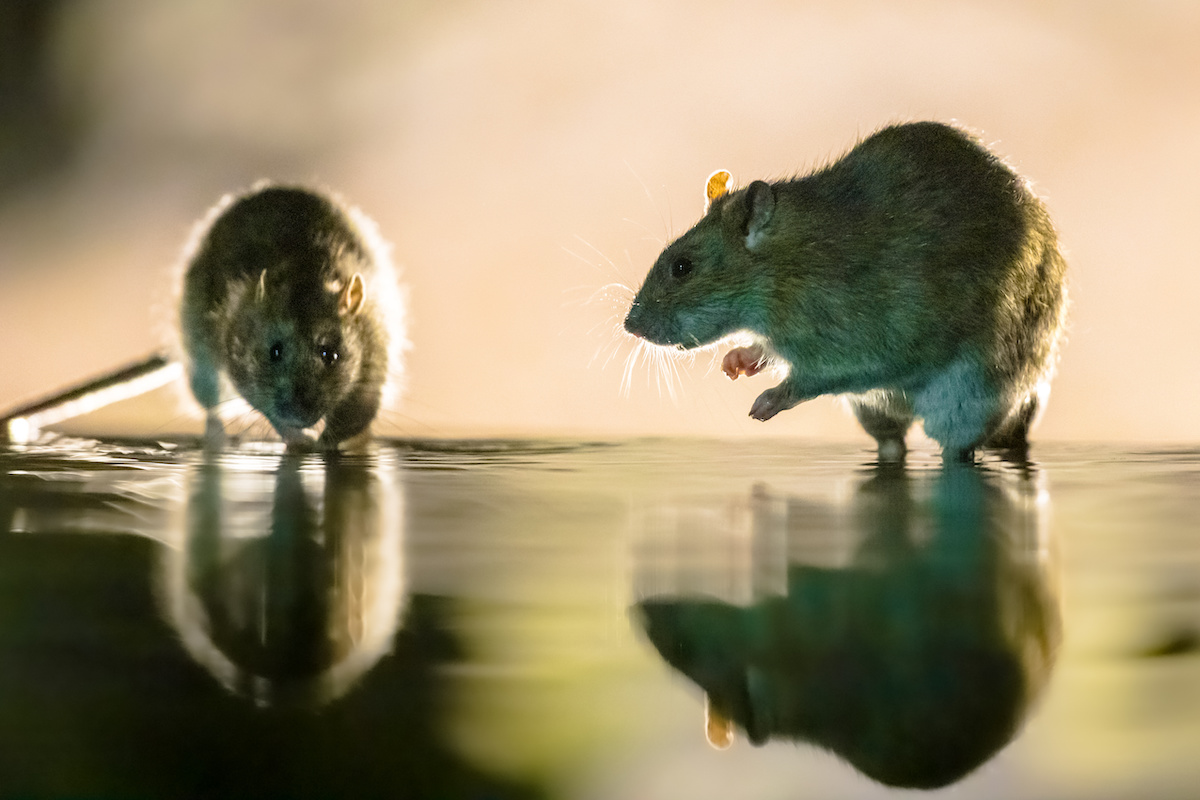 What are the Signs of Mice and Rat Infestations?
Do you have a rat or mouse infestation in your home? These are the signs to consider:
Here are some common signs of mice and rat infestations:
Droppings: Mice and rats leave small, pellet-shaped droppings that are usually found near their nesting areas or along their travel routes.
Gnaw marks: Rodents have teeth that never stop growing, so they constantly gnaw on objects to keep them sharp. Look for gnaw marks on wooden furniture, baseboards, and electrical wires.
Tracks: You might notice footprints or tail marks in dusty or dirty areas of your home, such as the basement or attic.
Get Help with Wildlife Infestations in Florida
In conclusion, preventing wildlife infestations in your Florida home requires a combination of proactive measures, such as sealing entry points and keeping your home clean, and a thorough understanding of the habits and behaviors of common household pests. By taking steps to prevent wildlife infestations, you can protect your home and family from potential damage and health risks. If you do experience a wildlife infestation, it's important to contact a professional wildlife removal company to safely and humanely remove the animals from your home.
If you are concerned about a wildlife infestation, please reach out to us at World Class Wildlife removal today.