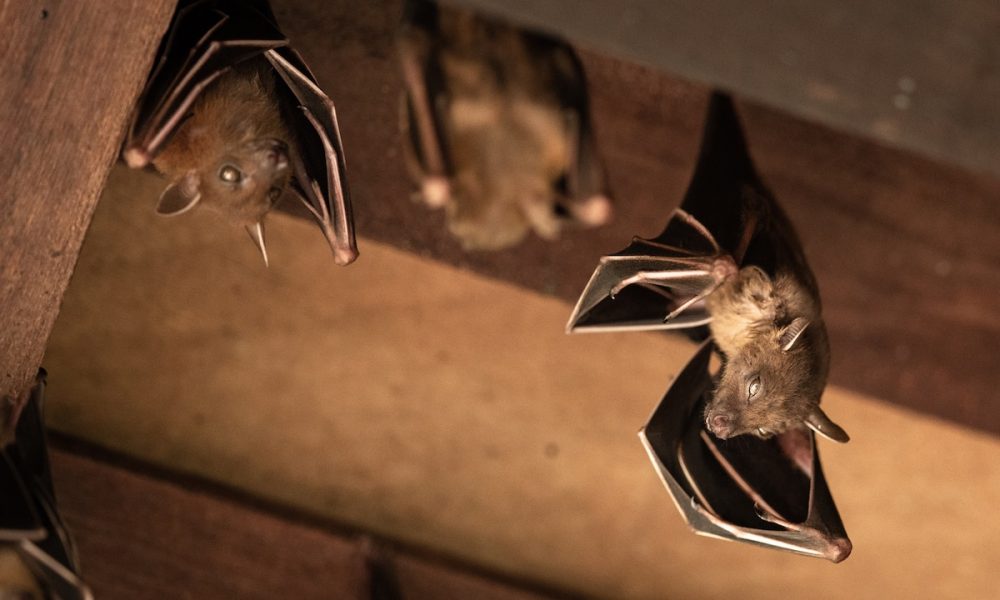 You really don't want wildlife in your home and especially bats. When you have a bat infestation, it is a scary ordeal and can present several dangers to your home and health. There are plenty of ways to protect your home against unwanted wildlife, but sometimes taking preventative measures doesn't keep the animals out of your home. Bats that are looking for dry and warm places to live during the winter are naturally drawn to a home's chimney, attic, and walls. Bats living in your attic can multiply very quickly. Because male bats stay outside, you automatically know that any bat in your home is a female. This can present an elevated risk of baby bats being born in your home, multiplying the population of the colony exponentially.
Want to know if you have a bat infestation in your home and attic? Read more below.
Do You Have Bats in Your Home?
Compared to other critters that you will encounter in your home, bats are very quiet. They are active in the evening, which makes confirming their presence a little trickier.
Here are some key signs that you have bats in your home:
Droppings
Bats get into your home through an entry point, which they will use as their entry and exit points to access your home. This entry point is typically located around your roofline since it is close to your attic, where they will live. When a bat squeezes through the entry point opening into your attic,
they will often relieve themselves, which gives you visual evidence of their presence. Take a walk around your home and inspect the ground and walls for piles of bat guano or dung.
Entry Points
As discussed above, bats will use the same one or two entry points to access your attic, and this will most likely be found along your roofline or above. Sometimes in the siding of homes, there are wall vents of vulnerabilities. Regardless of where the access point is located, you should be able to see it from the exterior of your home. Bats are very filthy animals, and they leave a greasy film as well as the droppings which stain the area around their entry point. While inspecting the exterior of your home, keep an eye out above your head for a dirty access point. Have a wildlife control and rodent removal services company come out for an inspection, trapping, and removal.
Sounds and visual confirmation
Bats will vocalize, although not as much as most of their counterparts in your neighborhood. The best time to hear a bat is when they are active in the evening and at night. Watching bats flying out of your home is the best indicator of their presence. Make sure you see the entry access point that they fly out of to determine how they are getting into your home so you can seal it up.
If you suspect bats in your home or on your property, contact wildlife control and rodent removal services?
About World Class Wildlife Removal
Healthy, safe, organic, and ultra-effective rodent removal services located in Clearwater serving the wildlife removal needs of Tampa, and the Pinellas, Hillsborough, Manatee, Pasco, and Sarasota counties. To request a free inspection, call us at 727.204.8461 or contact us online.
#worldclasswildliferemoval #clearwater #tampa #rodentremoval #ratremoval #squirrelremoval #raccoonremoval #wildliferemoval #miceremoval #batremoval