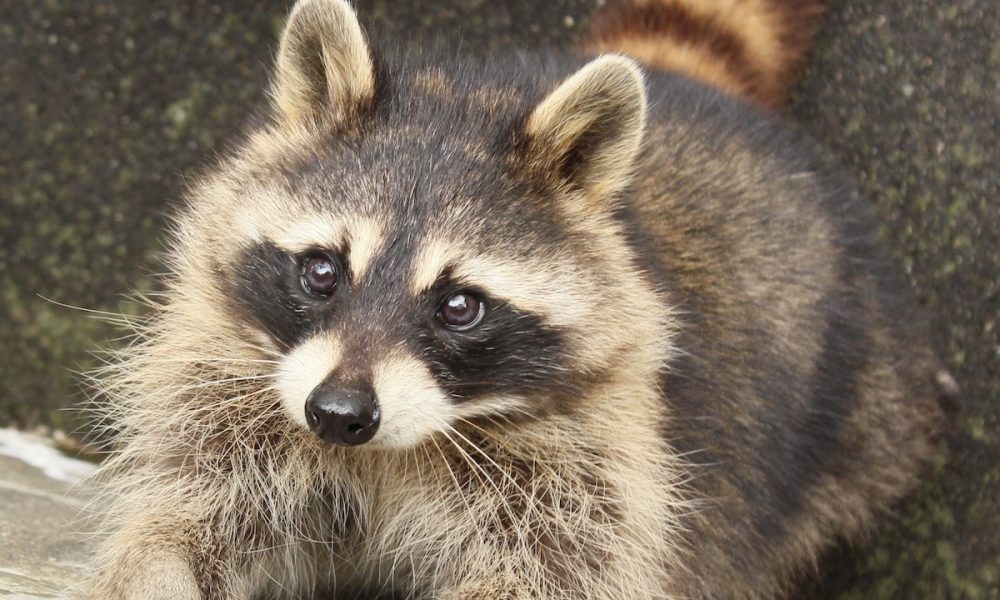 Is your home a regular hangout for raccoons? You may be attracting them without even realizing it. Raccoons are sneaky and smart. Their sweet little masks and ringed tails make this wildlife pest hard to be mad at for getting in your trash. Raccoons and baby raccoons are adorable.
If you have started noticing an influx of raccoons around your home or in your gardens, you will want to call in the experts at World Class Removal to begin putting in place active prevention measurements. We can help you make your home less desirable for these adorable but less than desirable critters.
Keep Raccoons Away
To keep raccoons away, make your home less desirable with these tips:
Keep your yard clean. If you have fruit or nut trees, make sure to remove the fruit that has dropped onto the grass regularly.
Install motion-activated sprinklers within any vegetable gardens.
Secure the trash can lid tightly onto the trash can. Use a bungee cord if the lid is not tightly secured.
Try not to leave your pet's water and food outside when you are not home.
If you store birdseed or pet food in the garage or a shed, make sure the lids are tightly sealed. Prevent raccoons from gaining access by sealing up even the smallest access point.
Inspect the perimeter of your home's crawl space and roofline to seal up locations or holes where raccoons could enter. They can shrink to fit into even the smallest of spaces; it is best to use foam insulation to fill in even the smallest of holes.
Wood piles are perfect dens for raccoons. If at all possible, store wood in a shed or far from your home to prevent them from creating a comfortable home.
Raccoons Basic Survival Needs
Raccoons are driven by their basic survival needs that include shelter, food, and water. Our homes create the perfect environment for them to thrive and address their basic survival needs. Raccoons are climbers that can quickly scale the side of the house, venture over a fence, and shrink themselves to slink into your crawl space. They will find water wherever it is from decorative fountains and ponds to leaking pipes and water dishes for outdoor pets. As much as they seek out water, it is really food that they are after.
Hunting for food is typical for raccoons. They actively seek out living areas that are near water where they can have easy access to unlimited fish, frogs, snails, clams, and all the goodies the water brings with it. They are also happy snacking on bird eggs, insects, gardens, and sometimes other dead carcasses. They aren't picky eaters. If they find an available food source, they will happily make it their own. From fruits and veggies in your garden to the dog food that you leave available for your pup, they will eat it all. Raccoons also love a solid trash can meal. If your garbage can doesn't have a secure lid, raccoons are sure to have enjoyed the leftover buffet your trash contains.
Raccoon Trapping and Relocation
Once you have called in a wildlife removal specialist to have raccoons trapped and relocated, it is essential to follow the advice to prevent another one from relocating. As homeowners, it is our job to prevent raccoons from making our homes their comfortable retreat. With the help of nuisance wildlife removal companies, you can create a space that doesn't offer raccoons a comfortable space to live in.
Raccoon Problems
Raccoons can cause mischief and damage in your garden, yard, and home. Some of the most common raccoon problems include:
Significant destruction to your home, garden, yard, or home due to nesting and hunting for food.
Physical damage to floors and walls due to feces and urine accumulation.
Diseases and illness due to direct contact with the raccoon or its waste.
Raccoon Removal
Do not approach or try to capture raccoons if they enter your home or are too close for comfort on your property. Raccoons, in general, are not friendly and do not interact with humans. If a raccoon seems to want to interact with you, it is most like rabid, which are incredibly dangerous to engage with, so we highly recommend calling a professionally trained raccoon removal specialist.
About World Class Wildlife Removal
Healthy, safe, organic, and ultra-effective rodent removal services located in Clearwater serving the wildlife removal needs of Tampa, and the Pinellas, Hillsborough, Manatee, Pasco, and Sarasota counties. To request a free inspection, call us at 727.204.8461 or contact us online.