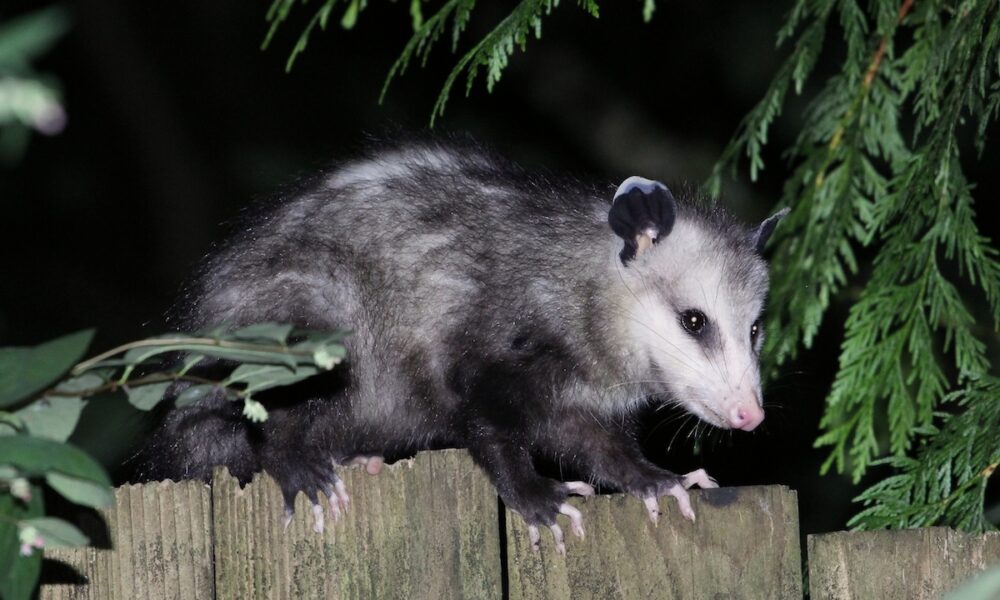 Pest control is a top priority for many homeowners in Florida. However, while some creatures may seem like pests at first glance, they actually offer a range of benefits to the environment and even our households. Understanding the benefits of pests in Florida can help you appreciate the delicate balance of our local ecosystem and its inhabitants.
Below are several common pests you'll find in Florida. We'll talk about their benefits and then how to determine if those poets are causing problems.
Bats: Nature's Mosquito Control
Bats are often regarded with skepticism, mainly because of their nocturnal habits and association with eerie tales. However, these creatures are highly beneficial for the environment in Florida.
Benefits of pests: Mosquito control
It's no secret that Florida is a haven for mosquitoes. They bite, spread disease, and don't offer a lot of good for humans.
One of the primary advantages of having bats around is their role in natural pest control. Bats feed on insects. In fact, a single bat can eat around 12,000 mosquitos in just one night. This helps keep mosquito populations in check, reducing the risk of mosquito-borne diseases.
Keeping plants healthy
While controlling insect populations, bats also contribute to the health of plants, since many insects can be harmful to vegetation. The presence of bats in Florida is not only a boon for the environment but also for our health.
But how do pats help plant life, anyway? Bats help to keep plants healthy by controlling insect populations. Many insects can be harmful to vegetation, so bats help to keep these populations in check.
This is beneficial for the environment, as it helps to protect plants and the animals that rely on them.
Meanwhile, bats also help to pollinate plants. This is important for the production of fruits and vegetables, including citrus here in the sunshine state. Bats also help to disperse seeds, which helps to spread plant life and create new habitats. It's clear that bats play an important role in the ecosystem and are essential for the health of our planet!
Armadillos: The Natural Gardeners
Armadillos, with their distinctive armored shells and digging habits, can be seen as a nuisance in gardens and yards. However, these creatures can actually be beneficial to the Florida ecosystem.
What makes armadillos a beneficial pest? Armadillos are insectivores, feeding on a variety of bugs and invertebrates, including ants, termites, and beetles. By hunting these pests, armadillos help control their populations, ensuring that they don't overrun gardens or homes.
Soil Aeration and Turnover
Meanwhile, there's even more benefits of the digging armadillo. Armadillos' digging activities can improve soil aeration and turnover, promoting healthier plant growth. As natural gardeners, armadillos play a crucial role in maintaining a balanced and thriving ecosystem.
Opossums: The Unsung Heroes of Waste Management
Opossums are often misunderstood creatures, primarily due to their unconventional appearance and scavenging habits. However, these marsupials provide invaluable benefits to the Florida environment. Opossums are natural waste managers, feeding on a diverse diet that includes fruits, insects, small rodents, and even carrion.
By consuming these items, opossums help reduce the amount of organic waste in the environment, thus contributing to a cleaner and more sanitary living space for both humans and wildlife.
Snake Population Control
If you don't like snakes, think of the opoosum as your friend. That's because opossums have a remarkable resistance to venom, even rattlesnakes. This allows them to feed on venomous snakes and help control snake populations in Florida. This is one of the main benefits of pests in Florida, balancing out the ecosystem. Opossums prove themselves as indispensable members of the local fauna!
When Pests Become a Problem
While bats, armadillos, and opossums can offer numerous benefits to the environment and our communities, there are instances when their presence may become problematic. Let's take a closer look at each of these pests and explore situations where they may pose issues.
Bats: Home Invasions & Diseases
Bats may become a problem when they take up residence in human homes, such as attics or wall spaces. Their presence can cause structural damage and increase the risk of disease transmission through their droppings or close contact. It's essential to safely get rid of bats from these spaces while preserving their natural role in the ecosystem.
Meanwhile, bats are known carriers of certain diseases, such as rabies. Though the risk is minimal, direct contact with bats can increase the likelihood of exposure. Proper precautions, such as avoiding direct contact and consulting a professional for safe exclusion, are essential to minimizing any health risks.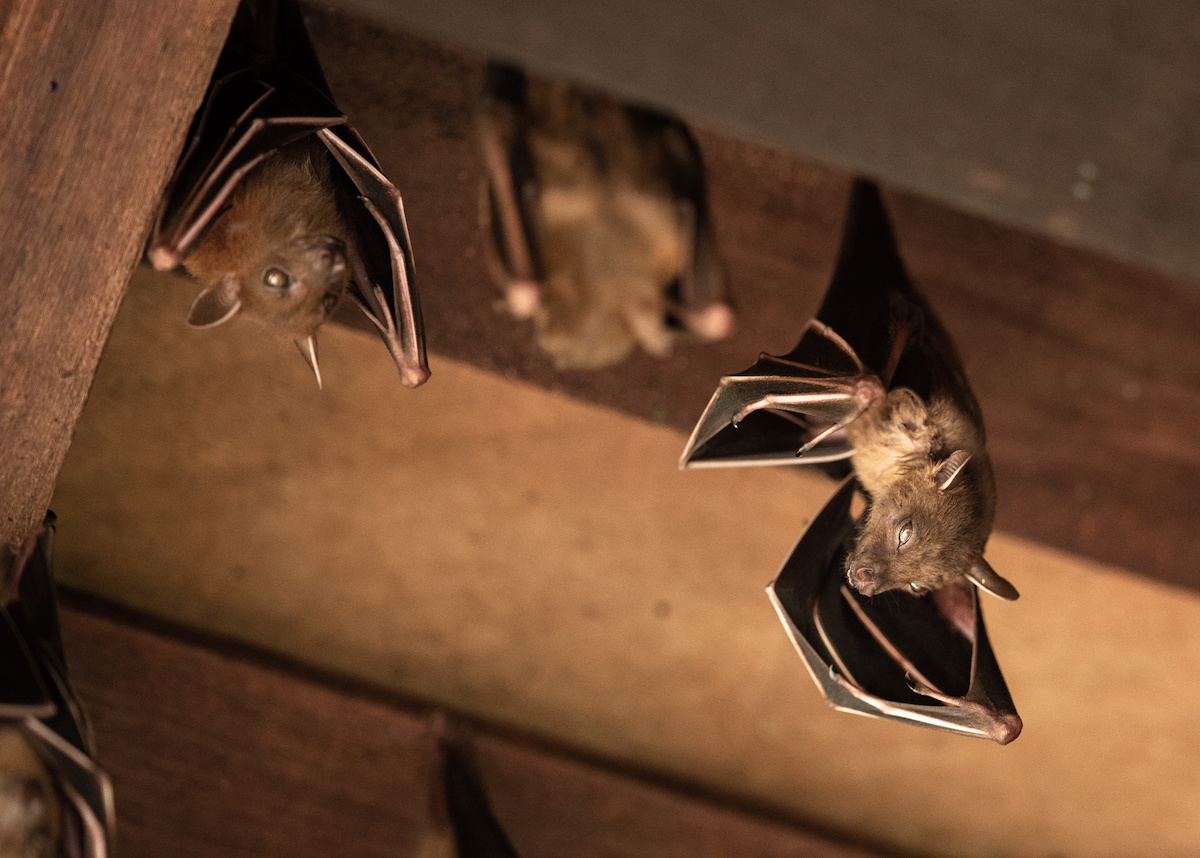 Armadillos: Destructive Diggers & Landscape Damage
Armadillos' digging habits can become problematic when they take a toll on yards and gardens. They can uproot plants, cause damage to lawns, and create uneven terrain that poses tripping hazards. In these cases, humane measures can help deter armadillos from digging in specific areas while allowing them to continue their beneficial activities elsewhere.
Possible Disease Carriers
Armadillos are known to carry leprosy bacteria, though transmission to humans is rare. Nonetheless, caution is necessary when handling or coming into contact with these creatures. Seek professional assistance if you need to remove or handle armadillos to reduce any risks.
Scavenging Habits
Opossums can become problematic when their scavenging habits lead them to rummage through garbage cans, creating a mess and attracting other unwanted pests. Secure garbage cans with lids and avoid leaving food out to discourage opossums from frequenting certain areas.
Potential Threat to Pets
Although opossums are typically non-aggressive, they can pose a threat to pets if cornered or threatened. Opossums can carry diseases such as leptospirosis and tularemia, which can be transmitted to pets. Keeping pets and opossums separate and ensuring proper pet vaccinations can help mitigate any health risks.
Don't Let Pests Become a Problem – Get Expert Help
Bats, armadillos, and opossums can offer valuable benefits to the environment. However, they can also become problematic when they invade our spaces, damage our property, or pose health risks. When dealing with these challenges, it's important to seek expert help.
World Class, our renowned team, has been named State Wildlife Tracker of the Year for two consecutive years. Our success in wildlife removal comes from our unyielding determination to tackle even the most challenging situations. We pride ourselves on our eco-friendly approach, employing non-poisonous, organic, and sustainable methods to manage wildlife without resorting to harmful chemicals.
We prioritize the safety of your pets and the environment. Our team not only takes care of the immediate problem, but we also sanitize the affected areas, seal entry points, and secure wildlife-friendly areas to prevent future infestations.
Don't wait for pests to become a problem. Contact World Class today and let our award-winning team provide you with safe, effective, and eco-friendly wildlife management solutions.