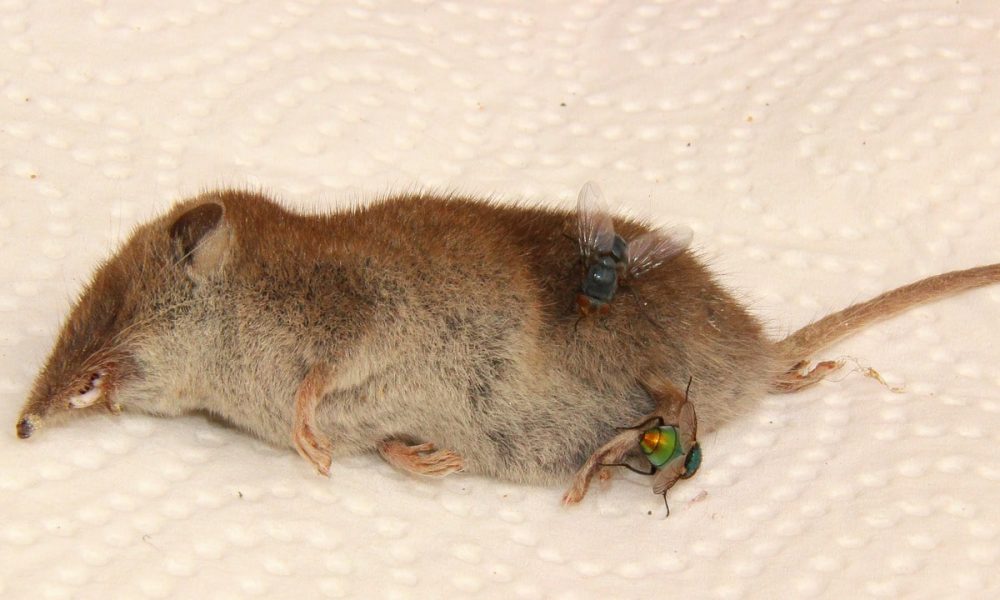 Homeowners, Leave the Process of Carcass Removal to the Professionals.
Life and death; it is the cycle of life. We cannot avoid it, but when it happens to a wild animal in your home, owners tend not to be so understanding of the cycle. And they have a good reason. Carcass removal is a very unpleasant process. When a wild animal meets its demise in your walls, attic, basement, shed, garage, or even in your yard, the stench is unbearable. But the odor is not your only concern. You will need to deal with residual stains, contamination, and pest infestation as well. If you find a dead animal on your property, call the professionals in carcass removal at World Class Wildlife Removal. Here are a few tips on what to do in the meantime.
Assessing the Damage
First, take a deep breath, preferably in the areas where the animal is not! Then assess the damage caused by the death and see what needs to be done. Ask yourself these questions…
Is the animal lodged in an unreachable location, or can you clearly reach it?
Are you dealing with a large animal or a small?
Can you tell approximately the animal has been deceased?
Are there specific threats you should take into consideration with that particular animal?
Most unfortunately, if the animal is in a place you cannot reach, retrieval becomes an issue. In this case, it is best to call a professional wildlife removal company. A mouse or rat will often get stuck between rafters or in walls and crawl spaces, making it almost impossible to remove. And then, if the animal is too large for you to pick up with an old towel and some gloves, you may need to get help from a professional.Determining the length of time the animal has been dead will let you know the caution you will need to take when investigating. This is gross, but most property owners find the carcass in the first stages when the body is bloated. If the animal has gone to decay, the bodily fluids may leak out and contaminate the area, leaving stains. What's more, if other animals and insects that feed on the decaying flesh find it before the homeowner does, that's a big problem. Yuck!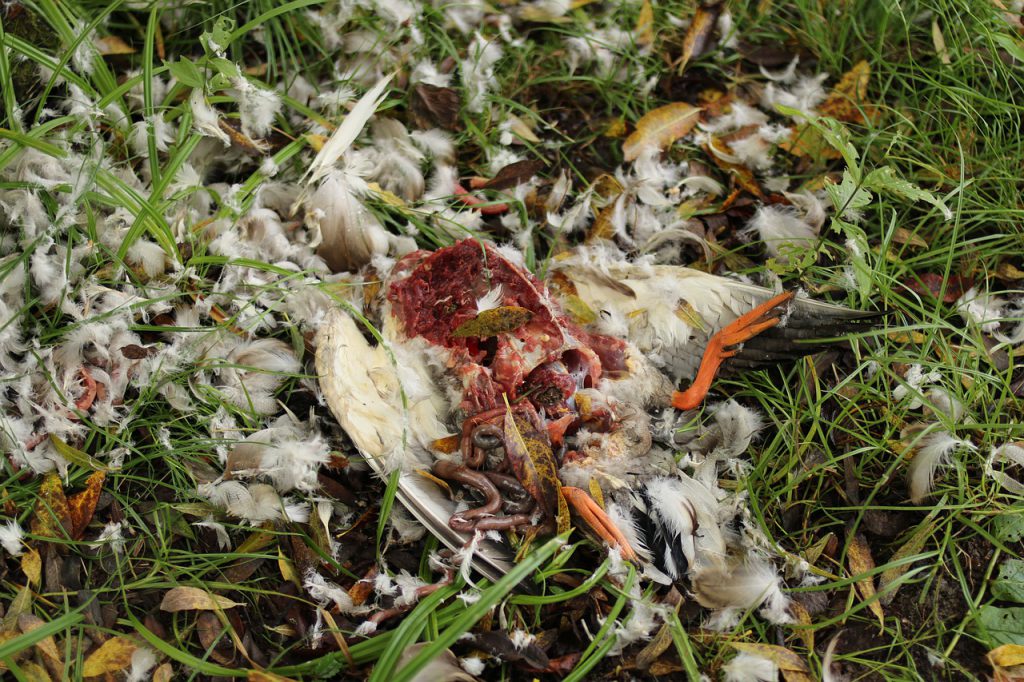 Diseases and Additional Concerns
As you probably already know, vultures, crows, and insects like flies, maggots, and worms feed off the carcasses of dead animals. Again, it is the cycle of life. But who knows if the animal had rabies, worms, or worse? Birds can even transmit the West Nile Virus. Homeowners encountering these insects can contract diseases, parasites, and infection from the dead carcass and the insects and animals who feed on it. Additionally, if the animal is left to decay, it can contaminate its ground and the water sources located underground.
Eliminating the Issue
When an animal knows its time is up, the animal will seek a quiet, dark, hidden, and removed place to take their final rest. Therefore, there is almost no way to stop a wild animal from dying in your backyard if it makes its way in.The best homeowners can do is to take measures to keep animals from expiring in their home. It is critical to seal up cracks in walls, vents, attic, basement, and garage entries. If you add wire mesh to vent openings and chimneys, it will remove one more possible entry place. Trash can lids should be closed securely to help keep critters out. Take away dark hiding spots by removing yard debris and overgrowth. And trim trees, so they do not touch the roofline keeping vermin from getting to the roof and attic.Word Class Wildlife Removal will identify those breach points and determine the best way to seal them up, so you don't have to deal with a dead animal.
World Class Carcass Removal
When an animal dies in the yard or home, it is safest to call a wildlife removal company to handle the carcass and dispose of it. After the professionals remove the corpse, it is time to begin the cleanup process.Now, a disinfectant is applied to the area. Then technicians will spray special deodorizers explicitly designed to remove death odor. Allowing a professional with the right tools to safely and legally dispose of the dead animal carcass is the way to go. World Class Wildlife Removal is the answer to your pest problems and more. If you locate an animal carcass or identify a stench coming from who knows where, let World Class come to your home and deal with it, so you don't have to.