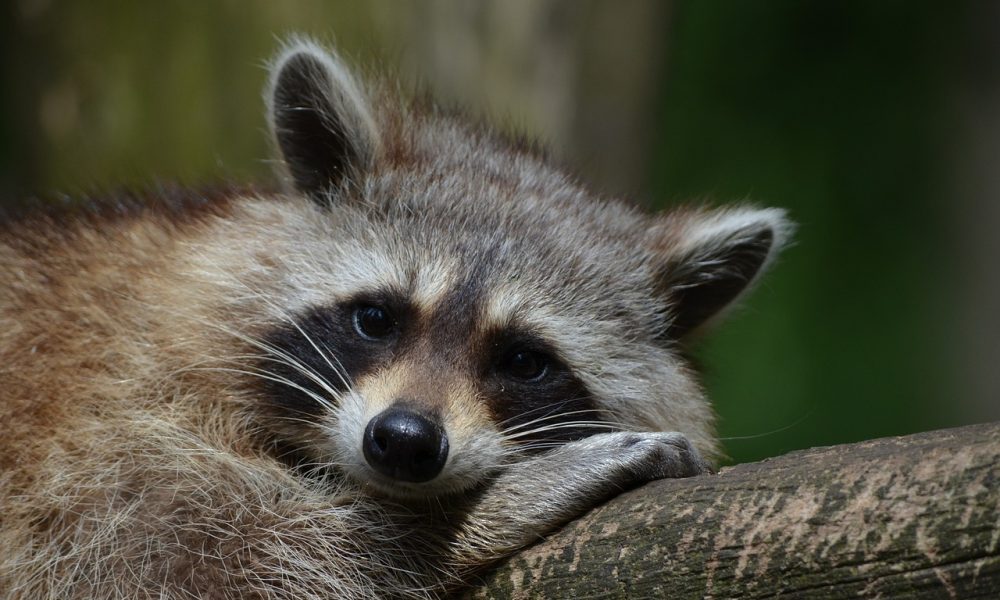 Florida Homeowners are Asking How They Can Keep Raccoons Away.
Raccoons look a bit like a pet; in fact, they are kind of cute in photos. The technicians at World Class Wildlife Removal would like to warn you to put that thought out of your mind. Raccoons are wild animals, and although you may see them around homes, they are not domesticated creatures. Trust us when we say you want to keep raccoons away in Florida or any state.
A Little About the Raccoon.
There is only one type of raccoon in Florida. It is about the size of a small dog or a large cat. They are most notable for their masked faces and their fluffy ringed tail and weigh between eight and fifteen pounds. Raccoons have strong claws, sharp teeth and are quite aggressive.
When they are foraging for food, you never know just what they might do. Raccoons will make a disaster of your yard or garbage cans searching for last night's leftovers… or the previous week. They are not picky eaters. In fact, they will tip over cans, open jars and bottles, and even doors. Raccoons are very intelligent and even more curious. And if they find your beautiful vegetable garden to be tasty, raccoons will tear it apart until they have all they want. Then, the pests will remember where your garden was and return for more.
But what is a homeowner to do if a raccoon gets a little too curious and ends up in your home?
Keep Raccoons Away
Many people think they can quickly get rid of a raccoon family once it's nested in their attic or chimney. So, they use simple approaches to getting rid of raccoons. For example: playing loud music where you think they may be. They like a peaceful and quiet environment. So, playing loud music can help make the raccoons leave. But, these methods have their own drawbacks. For example, the raccoons may run further into your house, or the neighbors could grumble about the loud music at all hours.
Try the following methods to keep the source drawing the critters in at bay.
Put away pet food.

Eliminate or lock pet doors.

Seal trash cans.

Keep all siding and gutters intact and without holes.

Keep lawns and yard debris clean.
The most efficient approach is to remove what's drawing in the raccoons in the very first location if possible. Securing trash can covers with a strong bungee cord is a great idea. There are some commercially offered repellents; however, none are exceptionally reliable.
World Class Wildlife Removal has a handle on raccoon removal. We are trained professionals who have been in the market for many years. Keep reading for more about getting rid of raccoons and getting on with your life.

Getting Rid of Raccoons in Florida is Especially Tough
The safest technique to get rid of raccoons is to get in touch with a certified specialist to take care of your raccoon problem. World Class Wildlife Removal's professional removal experts are trained to humanely catch and remove the troublesome raccoon from Florida houses and attics.
In some areas, trapping and moving might not be a safe choice to accomplish on your own. Risking your own health and the health of your family is never a good idea.
You see, raccoons carry disease. If you are bitten or scratched by a defensive raccoon, you are susceptible to the following.
The Rabies Virus

Raccoon Roundworm

Leptospirosis

Giardia

Canine Distemper

Feline Parvovirus
Raccoons are also a host for parasites like Ticks, Fleas, and Termites, which transmit several diseases as well.
Anyone working in an attic, chimney, or any area where raccoon feces exist needs to use a protective respirator with HEPA filters, use gloves, and follow security practices to avoid accidental intake or inhalation of raccoon roundworm spores discovered in a lot of feces.
It is uncommon for raccoons to be out and about in the daytime, as they are nocturnal. So, very rarely do humans engage with raccoons. Most just wake up in the morning to see the destruction or happen upon their unsightly and putrid latrine in the attic.
Get your home inspected by World Class Wildlife Removal, and we can seal entry points after we make sure that all wildlife is gone. Getting expert grade repair work done is worth the cost to avoid health issues down the road.
How Do I Know If I Have A Raccoon Problem?
Just seeing a raccoon is not a sign of an issue. However, if you see a raccoon consistently or in combination with a scratching sound in your attic, in your crawlspace, or see noticeable damage, call an expert. Signs such as missing siding, debris, insulation, uncommon smells, or your family pets showing signs of attack are worth investigating.
Raccoons wander neighborhoods, sometimes traveling in pairs, and causing chaos. However, most won't be seen again once you've covered up your trash. If they stick around, they will continue to cause carnage. In addition to raiding trash bins, they consume pet food (often entering into homes through dog or cat doors), consume bird food out of your bird feeders, and destroy lawns going after beetle grubs and earthworms.
Eventually, they go into attics and uncapped chimneys to nest and birth young, causing even more significant homeowners issues.
Should you see any of the signs of a raccoon infestation, please do yourself and your family. Call for a wildlife removal expert in your area. They have the training and the equipment to keep raccoons away.
Ways for Removing Raccoons You Should Avoid
Mothballs as a repellent is never ever a good idea. Mothballs are a registered pesticide, and using them to get rid of raccoons goes against its label instructions. This can lead to direct poisonous exposure to your family and pets and, in most cases, is ineffective anyway.
Movement triggered lights, sprinklers, and other devices have restricted effectiveness, and most "motivated" raccoons will remain undeterred. If raccoons are entering through your attic or chimney, they should be removed by a professional, and then all holes and vulnerable points should be secured with sheet metal or hardware fabric and proper screws or nails.
Keep Raccoons Away by Calling in World Class Wildlife Removal
Remediation and tidy up from damage by raccoons such as urine, feces, chewed wires, and harmed insulation in attics and crawl spaces can be quite expensive, rising well into the thousands of dollars if the damage is comprehensive. In some cases, the property owner's insurance will cover some of the damage done by raccoons but not all.
The most cost-effective way to keep raccoons away is to never let them get in. Our team of professionals will make sure all your damage is cleaned up and sealed up, not leaving you with the mess to clean up after.
World Class Wildlife Removal offers expert wildlife removal services, including raccoons, in Tampa, Clearwater, Largo, and everywhere in between.
Contact World Class Wildlife Removal today for any raccoon removal needs.