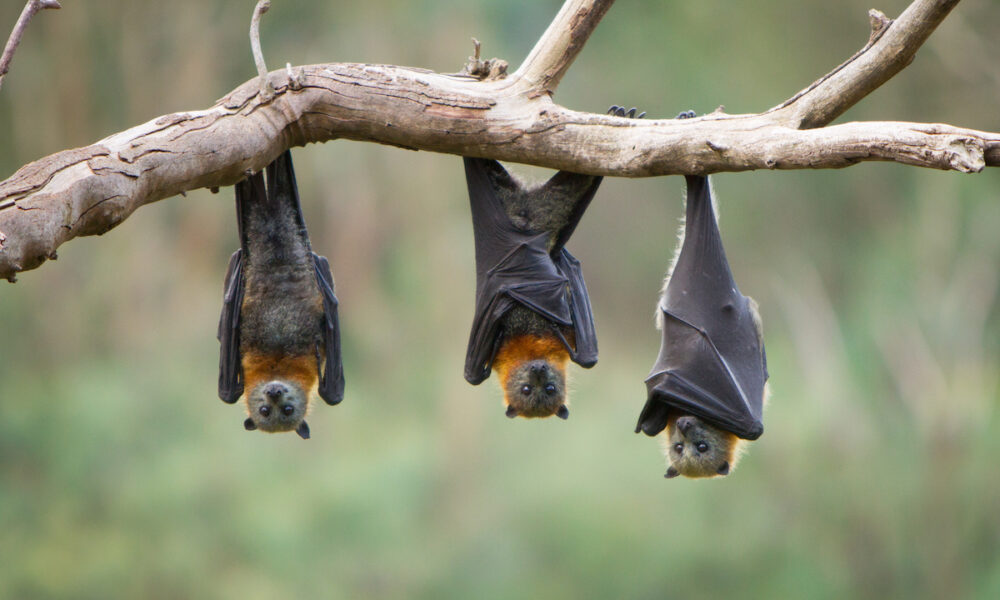 October is in full swing, and it's the perfect time to celebrate one of nature's most intriguing creatures of the night: bats! Bat Appreciation Month is an annual recognition of how these nocturnal beings play in our environment. Far from the eerie Halloween symbols they're often reduced to, bats are pivotal for ecosystem balance, contributing significantly to our planet's biodiversity.
While we are a wildlife removal company, we do recognize the advantages and importance of bats. Let's use this time to talk about the good things that bats bring to our lives.
Bats Help Balance the Florida Ecosystem
Bats, often feared and misunderstood, are in fact ecological superheroes. As primary predators of night-flying insects, some bat species consume thousands of bugs each night, including pests that threaten crops. This is why they are so important for maintaining a balanced ecosystem here in Florida.
This natural form of pest control supports not just agricultural success but also reduces the need for chemical pesticides, marking Bat Appreciation Month as a time to acknowledge their help. If it wasn't for bats, we'd probably be eaten alive by mosquitos at this point.
Champions of Pollination and Seed Dispersal
We all know that butterflies and bees are excellent pollinators. But did you know that bats can pollinate as well?
Contrary to popular belief, not all bats are blood-thirsty creatures of the night. Many species feed on nectar, pollen, and fruits. This is how they stand as vital pollinators and seed dispersers. 
Bat Appreciation Month highlights the significance of these furry flyers in the regeneration of forests and the survival of plant species. This even includes the fruits and products humans use daily. By pollinating flowers and dispersing seeds, bats foster plant growth.
Here are a few examples of how they help with pollination and seed dispersal in Florida.

Calabash Tree (Southern Florida)
The Calabash tree, for instance, relies on bats for pollination. The flowers of this tree open up at night, releasing a strong scent that attracts nectar-feeding bats.
These nocturnal visits from bats ensure the pollination of Calabash flowers, leading to the production of the tree's large, round fruits. The fruits aren't edible to humans, but their shells are used to make musical instruments. You can find these trees growing in extreme southern Florida.
Seed Dispersers of Tropical Fruits (Florida Keys)
Beyond pollination, fruit-eating bats, known as frugivores, are crucial for seed dispersal. In Florida, where a variety of tropical fruits thrive, bats like the Jamaican fruit bat (Artibeus jamaicensis) contribute to the spread of these plants. They consume fruits such as figs and guavas, and the seeds are later dispersed, helping to maintain the growth and spread of these fruit trees throughout Floridian forests and groves. However, these bats are typically found in the Florida Keys.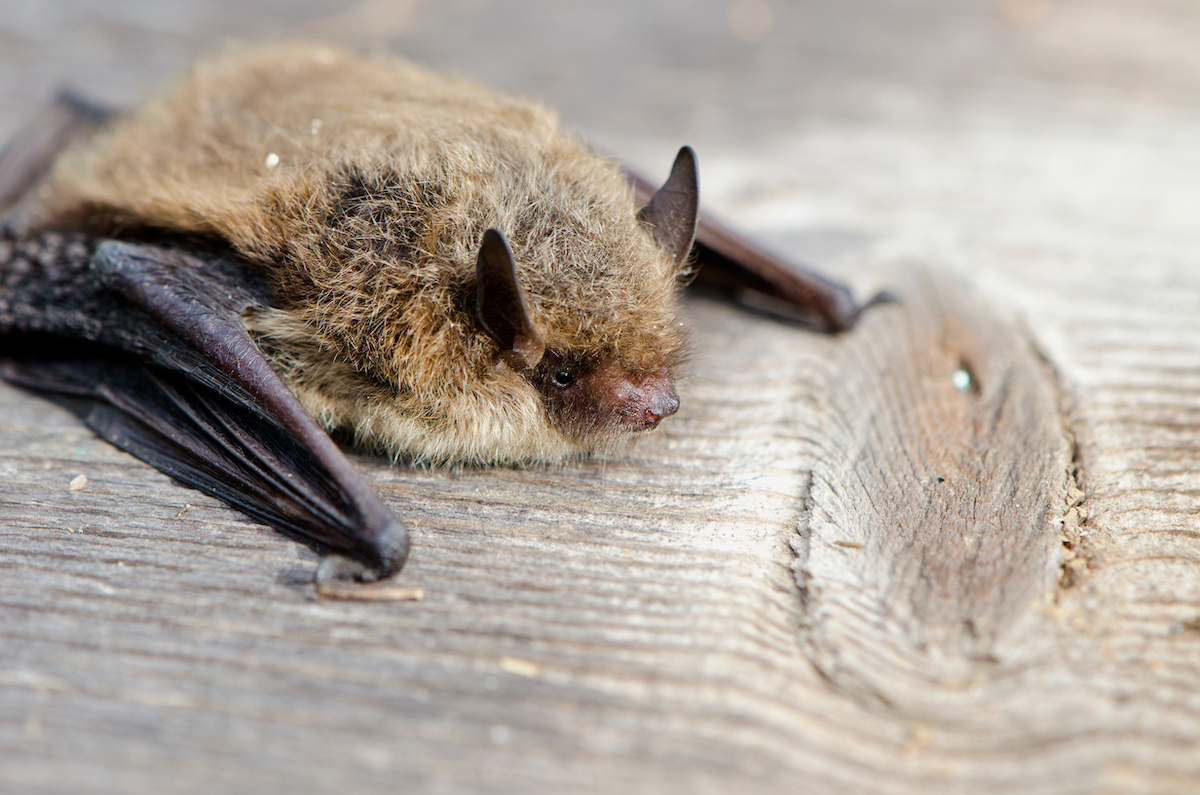 What Types of Bats are in Florida?
Florida, with its unique ecosystems ranging from wetlands to forests, is home to a fascinating variety of bat species. These nocturnal creatures, each with distinct characteristics and roles within the environment, form an integral part of the state's rich biodiversity. Here's a closer look at some of the specific bat species found in Florida.
Evening Bat
Residing in the forests and urban areas of Florida, the evening bat is a small yet vital component of the state's ecosystem. These bats have a dark brown fur coat, with a wingspan averaging around 10 to 11 inches. Preferring to roost in groups, they often inhabit tree cavities, buildings, and sometimes bat houses designed by conservationists.
Their diet primarily consists of small flying insects, particularly beetles, moths, and flies. As you can imagine, evening bats are essential for natural pest control!
Northern Yellow Bat
The northern yellow bat, distinguishable by its yellowish-brown fur and medium size, is a frequent resident of Florida's coastal regions. These bats are known to roost solitarily in Spanish moss, palm trees, and under tree bark, places that provide camouflage against predators. Northern yellow bats play a significant role in the ecosystem by consuming a variety of insects, including some pesky mosquitoes and moths, thereby contributing to insect population control.
Big Brown Bat
Among the larger bat species in Florida, the big brown bat boasts a robust physique with a rich, chocolaty fur color. With a wide wingspan and a hearty appetite, this species is a champion when it comes to pest management, eating copious amounts of insects, from beetles to wasps. They typically roost in caves, hollow trees, and human structures, and are known for their resilience, even thriving in urban environments.
Tricolored Bat
The tricolored bat, previously known as the eastern pipistrelle, is one of the smallest bats in Florida. It has a distinctive tri-colored fur, with a dark base, lighter middle, and dark tips. These bats prefer roosting in the foliage of trees and sometimes in man-made structures.
Tricolored bats are voracious feeders, consuming small flying insects, and their foraging activities often occur near water bodies. They're invaluable for maintaining ecological balance, although their populations are currently facing threats from white-nose syndrome.
Bat Appreciation Month: When to Call us for Bat Removal
You can see that there are many benefits of having bats around. However, there are also times when bat removal in Clearwater is necessary. But when is it time to call us for bat removal services?
There are bats flying around your home or business during the day. Bats are nocturnal animals, so if you see them during the day, it's a sign that they may be roosting somewhere in your home or business.
You hear bats squeaking or scratching inside your walls or attic. Bats are very active at night, so if you hear them making noise inside your home or business, it's a sign that they may be living there.
There are bat droppings (guano) inside your home or business. Bat guano can be harmful to your health, so if you find it, it's important to have it removed immediately.
You have a bat bite or scratch. Bat bites and scratches can transmit diseases. Please seek medical assistance if you find yourself in this situation.
If you have concerns about bats in your home, reach out to us at World Class Wildlife services. Otherwise, enjoy these creatures of the night during Bat Appreciation Month!