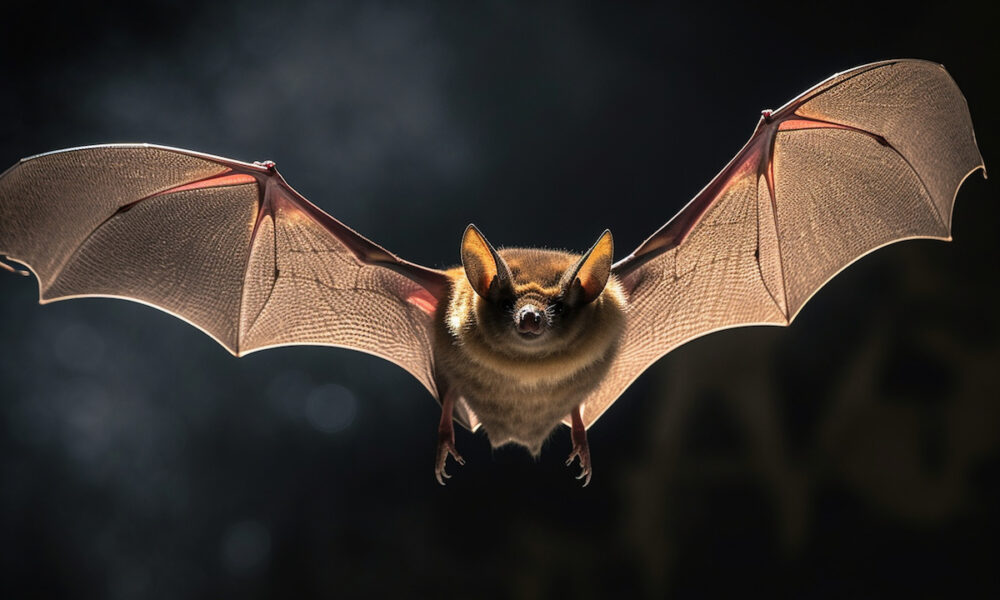 Florida, with its lush landscapes and diverse ecosystems, is no stranger to a variety of wildlife. Plenty of creatures are in our region, but you'll find that some pests are more prevalent in the fall. During the autumn season, food sources change and outdoor conditions fluctuate. This is the time of year that fall pests in Florida seek refuge in our spaces.
When homeowners call us about pests this time of year, it's typically for rats, bats, mice, and ants. Below, we'll talk about these fall pests in Florida and why it's important to get rid of them quickly.
Bats: Silent Flyers of the Night
The truth is that bats aren't exactly pets until they make their way into your home. They have good qualities about them, especially when it comes to eating mosquitos. In fact, a single bat can catch up to 1,000 insects per night.
But bats often find their way into the quiet corners of Floridian homes. While they are common pests in the late summer, we are in the time of year where you may find them still hanging around in your home. Their presence may not be as noticeable initially, but as they begin to colonize, the issues become apparent.
Bat Habits and Dangers
Bats predominantly venture out at night and consume large quantities of insects. They play an integral role in controlling pest populations. However, they can also pose health risks through the transmission of diseases like rabies. They will also leave behind corrosive and harmful guano.
How to Prevent Bat Infestations
Securing potential entry points, like open windows, doors, and unscreened vents, can deter bats from intruding. If bats have already colonized a portion of your property, professional bat removal services are recommended. Handling bats can be risky due to the potential transmission of diseases. Please do not try bat removal by yourself.
Mice and Rats: Stealthy Foragers
No one wants to deal with mice or rats in the house. However, they are primary pests that you'll find around all year long. Mice and rats, commonly found in Florida, can be highly disruptive as they sneak into homes searching for food and shelter.
Common Signs of Mice and Rat Infestations
How do you know if you are dealing with a mice or rat infestation? Aside from seeing mice or rats themselves, there are other signs to consider. Keep an eye out for the following:
Droppings: small, dark pellets often found along routes or near feeding areas.
Sounds: scratching, gnawing, and scampering within walls and ceilings, especially during the night.Droppings: Rat droppings are small, dark pellets, about the size of a
Other signs of a rat or mice infestation include:
Damage to food and property
Odor
Nests
Urine stains
If you suspect that you have a rat infestation, please contact us at World Class Wildlife.
How to Prevent Mice and Rat Infestations in the Fall
Rodents are attracted to food, water, and shelter. So, it's important to keep these things out of their reach. This means keeping food in sealed containers, storing water in rodent-proof containers, and sealing up any cracks or holes in your home that could provide entry points for rodents.
Be sure to use the following advice to prevent rodent infestations in the fall:
Keep your yard clean and free of debris.
Trim trees and shrubs away from your home.
Install weatherstripping around doors and windows.
Seal up any cracks or holes in your foundation or walls.
Keep your pet food and water bowls clean and in an area that is inaccessible to rodents.
Remove any potential nesting materials, such as cardboard boxes or insulation.
Ants: Persistent Fall Pests in Florida
Ants have a remarkable ability to adapt and thrive. Unfortunately, they are one of the common fall pests in Florida. They invade in search of food, water, and shelter, causing various problems for homeowners.
Florida is home to several ant species, each bringing its own set of challenges. Keep an eye out for the following ant species.


Fire Ants:
These are reddish-brown ants, aggressive when disturbed.

Can inflict painful, burning stings, leading to pustules and severe allergic reactions in some individuals.
Builds large, unsightly, large mounds that can damage lawn equipment and hinder yard aesthetics.
Often found in sunny areas, such as fields, parks, and lawns.
Carpenter Ants:
These are large, black, or dark brown ants that eat through wood structures.
Carpenter ants burrow into wood to build nests, potentially causing structural damage over time.
Seeks out food sources within homes, contaminating them in the process.
Prefers moist, decaying, or hollow wood, often found in window frames, chimneys, sinks, door frames, or bath traps.
How to Prevent Ant Infestations in the Fall Season
Keeping food sealed and surfaces clean can help prevent ant infestations. For control, baits and insecticides are effective, but the correct application is crucial. For persistent or large infestations, consider consulting pest control professionals for targeted treatments.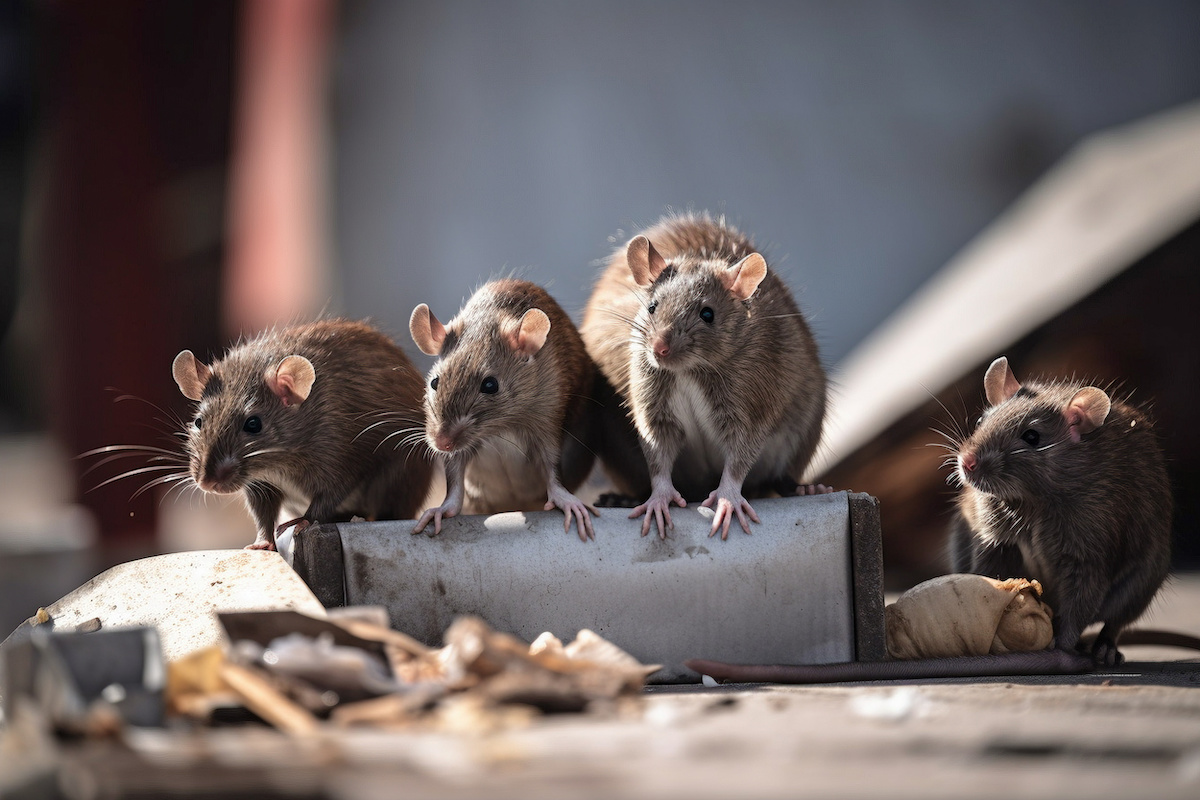 Determining the Need for Professional Wildlife Removal
In the battle against fall pests in Florida, there often comes a point when homeowners must assess whether professional intervention is necessary.
Dealing with pests can be challenging. In some situations, DIY solutions and over-the-counter products might not be sufficient. Here are several indicators that it may be time to call in the experts:
Persistent Infestations
If, after multiple attempts at control and removal, pests continue to thrive and invade your spaces, it suggests a larger, more entrenched infestation requiring professional attention.
Extensive Damage
Discovering significant structural damage, chewed wiring, or extensive nests and burrows is a telltale sign that the pest problem is extensive.
Health Concerns
When there is evidence of disease transmission, such as rodent droppings or bites and stings from pests leading to allergic reactions, professional help is crucial to prevent health risks.
Protected Species
In the case of protected species like bats, legal restrictions mandate humane and environmentally conscious removal methods, which are best handled by licensed professionals.
Large-Scale Infestations
When dealing with overwhelming numbers of pests, such as ant colonies or rodent populations, professional services can offer more effective and long-lasting solutions.
Over-the-counter Solutions Fail
If retail pest control products and natural remedies have proven ineffective, don't waste more time and money. Call us at World Class Wildlife for help!
Get Help with Fall Pests in Florida from World Class Wildlife
Dealing with pests is a part of living in Florida, especially during the fall when they actively seek refuge in human habitats. Whether it's bats, mice, rats, or another pest not listed here, we are ready to help. Contact us today to get started.