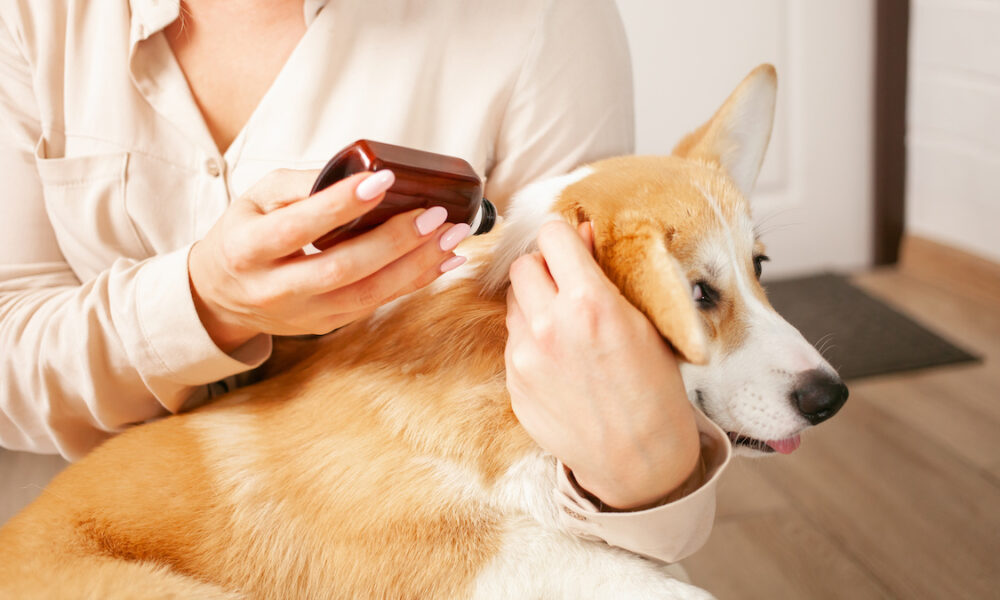 It's a question that plagues many pet owners and Florida residents: when exactly is flea season in Florida? The simple answer might surprise you. In the Sunshine State, flea season is a never-ending battle. Unlike other regions where fleas have a definitive peak season, this isn't the case in our area. Florida's unique climate creates a haven for these pesky parasites all year round.
The good news is that you can still enjoy a flea-free home in Florida, although it may take the help of World Class Wildlife Removal. By far, the best way to avoid a flea infestation is by way of prevention.
Why is Florida a Fantastic Habitat for Fleas?
The sun. The sand. The warm, breezy weather. Why do fleas love Florida so much? Florida's climate plays a pivotal role in the constant presence of fleas. The fact is that the state's weather conditions make it the perfect breeding ground for these pests.
First, Florida has warm temperatures throughout the year. Fleas thrive in these conditions. This is because fleas prefer climates where the temperature ranges between 70 and 85 degrees Fahrenheit. With Florida's average temperature often falling within this range, fleas find it an optimal environment for their life cycle.
Even when the temperature dips during the winter, fleas can often survive in temperatures as low as 33 degrees. Unfortunately, freezing them out won't work as a method of extermination. It just doesn't get cold enough here in Florida for that.
Along with high temperatures, fleas also flourish in high humidity. We have plenty of that here in Florida! A high moisture level accelerates the flea's breeding cycle. Florida's tropical weather, with its high humidity, is ideal for them to multiply rapidly.
The Ever-Present Threat: Florida's Fleas Don't Hibernate
In many northern states, the cold winter months provide a respite from flea infestations. However, this is not the case in Florida. We don't get to enjoy a winter break from fleas during the winter season.
While some states see a dip in flea populations during colder months, Florida's milder winters mean that fleas remain active and problematic. There's no natural "off season" for these parasites in the state. This means that the fleas get to experience a continuous breeding cycle–and an endless headache for us!
Preventing Flea Infestations: An All-Year Commitment
Knowing that the flea season in Florida never truly ends, pet owners must remain vigilant all year round. Understanding the importance of home defense against fleas is crucial for Florida residents, given the persistent flea season. A holistic approach, encompassing various methods, ensures the best chance of keeping your home devoid of these troublesome pests. Here are some steps to elevate your home's defense against fleas:
Get into a Regular Cleaning Routine
One can't stress enough the importance of maintaining a clean living space. It can he;p rid of fleas and break the breeding cycle, but you must be diligent. Keep in mind that cleaning can certainly help get rid of fleas, but sometimes you might need professional intervention.
Here are several areas to consider when it comes to cleaning:
Bedding and Linens: Wash your pet's bedding and your linens in hot water at least once a week. Fleas and their eggs can easily reside in these fabrics, making it essential to regularly clean them.
Declutter: Fleas love hiding in dark, undisturbed areas. Now is the time to get rid of some clutter so fleas have fewer places to hide. With less clutter, you can reduce the number of places where fleas can lay eggs.
Use Your Vacuum to Defend Against Fleas
Regular vacuuming can be one of the most effective methods to get rid of fleas and their eggs. The vacuum's suction is strong enough to suck up living fleas as well as eggs and larvae. However, be sure that you immediately dispose of the vacuum contents. Seal the contents outside in a trash can.
Meanwhile, be sure to vacuum your home at least once a week, and more often if you suspect a flea problem. Focus especially on areas where your pets spend a lot of time.
Preventative Sprays: An Extra Layer of Protection
There are numerous flea control sprays available that can act as a barrier against flea infestations. You can try each type to see what works for your situation.
For example, some homeowners opt for natural sprays containing ingredients like peppermint or lemongrass oil. These can deter fleas without using chemicals.
But there are also stronger chemical sprays available that can kill fleas on contact and provide residual protection. Always read the label and follow safety guidelines, especially if you have children or pets.
Show Your Landscaping Some Love to Prevent Fleas
Fleas can easily transition from the yard to your home, so don't neglect the outdoors. Regularly mowing your lawn and keeping it short can reduce habitats for fleas.
You can also consider using beneficial nematodes. These are microscopic, worm-like organisms that feed on flea larvae. Introducing them to your yard can help in naturally reducing the flea population.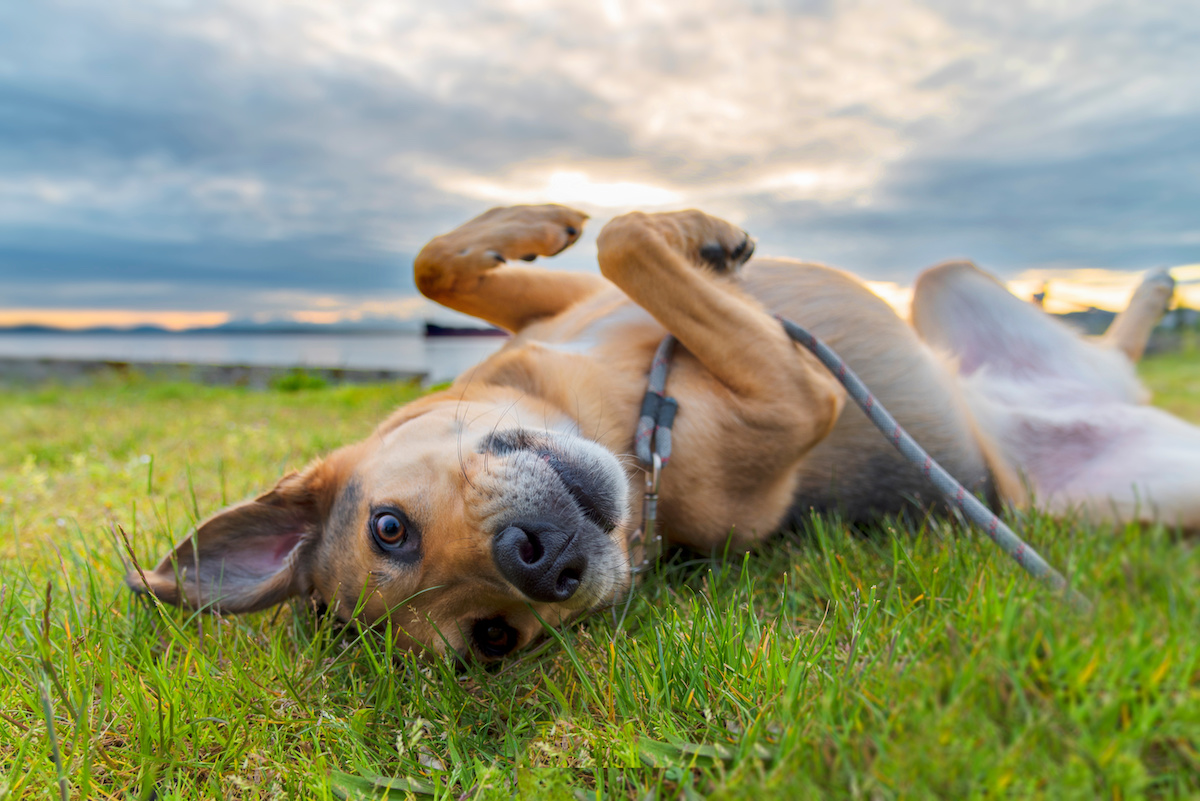 When to Get Professional Help for Flea Season in Florida?
Fleas are notorious for their resilience, and sometimes home remedies and preventative measures just don't cut it. If you find yourself in a battle with these tiny pests that seems never-ending, it might be time to call in the professionals. Here are clear signs that you should reach out to pest control for your flea problem:
Persistent Flea Sightings: Despite regular treatments, you still spot fleas frequently.
Bites and Allergies: Family members or pets show increased signs of flea bites or flea allergy dermatitis.
Increased Scratching: Your pets are constantly scratching, even after flea treatments.
Home Remedies Fail: DIY treatments and store-bought products seem to have little to no effect.
Spread to Multiple Rooms: Fleas have infested multiple areas or rooms in your home.
Recurring Infestations: After thinking you've eliminated them, fleas keep coming back.
Peace of Mind: You want a professional assessment to ensure all stages of fleas are eradicated.
Flea season in Florida never ends. If you're having trouble getting rid of fleas in your home, please contact us at World Class Wildlife Removal for help!