Are you tired of unwelcome rats making an unsolicited home on your property? If you've had your fill of these persistent rodents, you might be wondering how to keep rats from coming back once they are gone. This guide will show you exactly how to keep rats from coming back from your trusted pros at World Class Wildlife! We'll explore an effective method of rat-proofing your property with the trusted expertise of Florida's finest wildlife removal company.
When rat problems keep plaguing your home, consider the following advice.
Understanding Rat Behavior: Why are they Returning?
To learn "how to keep rats from coming back," it's essential to understand rat behavior. Understanding why these pests are consistently returning to your property can provide insight into the preventative measures required to keep them at bay. Here are some key reasons why rats may keep returning:
Easy Access to Food and Water Sources
Rats are drawn to places with an abundant and easily accessible food supply. This includes your trash bins, pet food bowls, bird feeders, and even your garden produce.
You can make it harder for rats to access food by doing the following:
Secure trash bins
Store food properly
Clean pet bowls
Harvest fruits promptly
Seal compost bins
Avoid bird feeders
Empty standing water
Dispose garden waste
Clean grills regularly
Secure pantry items
Refrigerate perishables
Avoid outdoor feeding
Regular home cleaning
Utilize rodent-proof containers
Accessible Water
Similar to their need for food, rats also require a steady water source. Leaky faucets, pet water dishes, and standing water in your yard can all attract rats. The good news is that you can make it harder for rats to access water in the following ways:
Fix leaky faucets
Empty pet water dishes
Drain standing water
Maintain gutters
Cover outdoor pools
Insulate pipes
Regular drain cleaning
Control garden irrigation
Avoid water features
Empty rain barrels
Dry off sinks
Monitor basement humidity
Properly store beverages
Check for condensation
Shelter and Warmth
Rats are constantly in search of safe and cozy spots to build their nests. Your attic, basement, or the area behind your walls could be the perfect sanctuary for them.
Regular inspection of your property and sealing off potential nesting spots can deter them from setting up residence in your home.
Warmth During Cold Seasons
It might not get very cold here in the sunshine state, but rats would rather feel cozy all year long. Rats seek shelter indoors, especially during colder months or unfavorable weather.

A warm and cozy house is an inviting target for these critters. Ensuring your property is sealed off before the onset of cold weather can prevent a rat invasion.
Preferred Location for Breeding
Rats have an impressively fast breeding rate, with a single pair of rats potentially leading to hundreds of offspring in a year. Once rats find a suitable place to nest and reproduce in your home, it's difficult to get them out. Professional removal services like those offered by World Class Wildlife are essential to effectively handle this issue.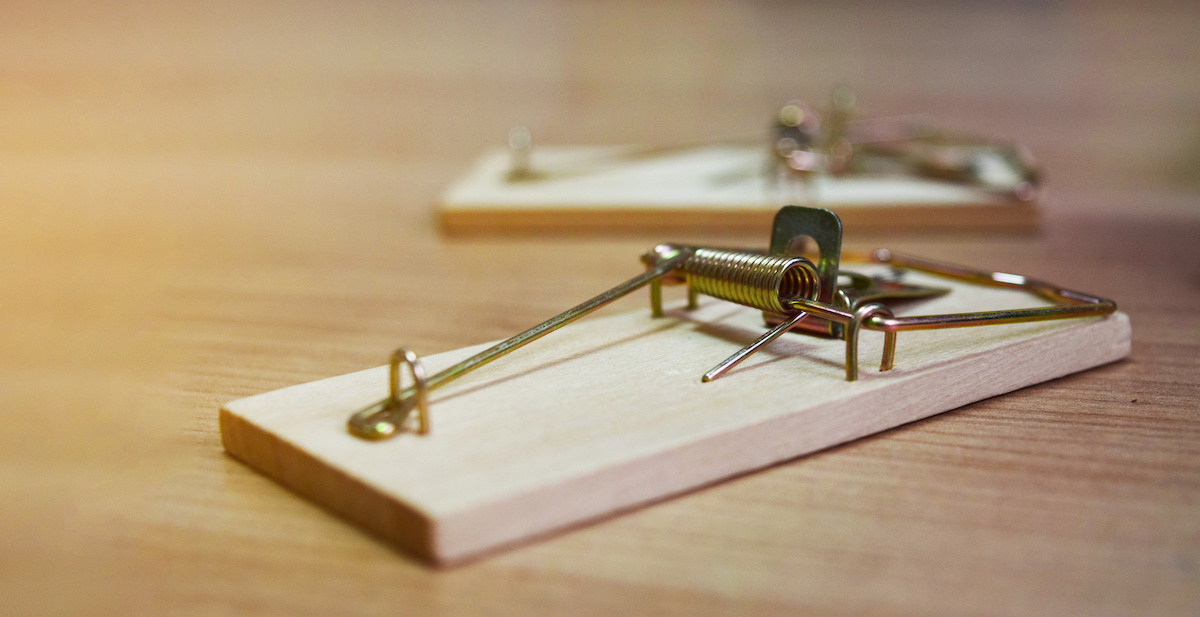 Popular Points of Access for Rats
Unbeknownst to many homeowners, our properties are often riddled with numerous points of access that may seem insignificant to us. But the bad news is that these points are an inviting gateway for rats. Identifying these potential entry points is a crucial step in preventing rat infestations. Here are some popular points of access that rats often exploit:
Roof Vents and Soffits
Rats are excellent climbers, which makes roof vents and soffits an easy target for them. They can gnaw through the plastic or aluminum coverings and squeeze through these gaps. Ensuring these vents are covered with heavy gauge, rust-proof wire mesh can help prevent entry.
Air Ducts
HVAC systems often have gaps or cracks which can be exploited by rats. Regular maintenance of your air ducts, including sealing up any gaps, can go a long way toward keeping rats out.
Gaps around Doors and Windows
Over time, wear and tear can create gaps around doors and windows which rats can exploit. Weather stripping or door sweeps can be used to seal these gaps, making it harder for rats to gain entry.
Holes in Walls and Floors
Rats can chew through many materials, including wood and soft metals. Even a small hole in a wall or floor can be widened by a rat to create an access point. Regularly checking for and sealing up holes or cracks in walls and floors can help to keep rats out.
Comprehensive Seal-Up
Meanwhile, another important method to keep rats from returning is through a comprehensive seal-up process. Did you know that rats can squeeze through a hole as small as 1/4th inch in diameter? That's roughly the size you can fit a pinhead through. WCWR has a meticulous process to identify and close up these small entry points to ensure that rats don't get a chance to re-enter your property.
The Unseen Entry Points: Plumbing Smoke Test
One of the key steps in ensuring that your property is free of rats is identifying and closing off their potential entry points. Rats are adept at finding their way into your house through unseen openings. One such avenue could be through compromised or uncapped plumbing.
However, the good news is that World Class Wildlife conducts a specialized plumbing smoke test. This helps to ensure these potential fodent highways are detected and blocked for good.
How to Keep Rats from Coming Back: Guaranteeing Your Peace of Mind
At World Class Wildlife, customer satisfaction is our top priority. We offer a solid 1-year guarantee on our work. When you call us for rodent removal, we eliminate the problem while also performing a basic sanitizing service for you. After completing their comprehensive services, they assure the quality of their work with this guarantee.
And that's not all! If you call for an infestation, WCWR pulls out all the stops. We conduct a thorough smoke test, offer complete decontamination services, and if you follow their advice to the letter, they back their work with a lifetime warranty.
When you need to learn how to keep rats from coming back, please contact us for our service bundles and removal of rats for good.