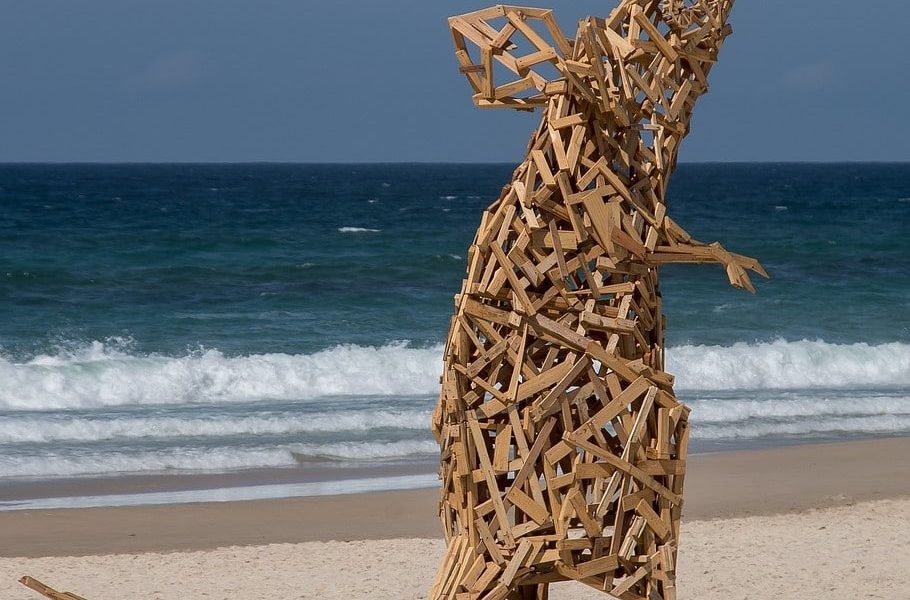 Stop yelling, get down off the chair and listen up. Do you have a mouse in your Florida house? If you have, are you wondering what type it was and why it entered your home? What Type of Mouse Could be in Your Florida House?
To the point, the friendly experts at World Class Wildlife Removal will come out to remove the mice from your home. Mice are honestly not that scary, but we admit, it is frightening to see a mouse run through your house. Educating you on the type of mouse that could be in your Florida home is our goal. Then we can come up with a plan to be rid of the vermin once and for all.
What Type of Mouse Could be in Your Florida House?
There are several types of mice in Florida. What kind you find in your home largely depends on where you live and the "attractiveness" of your home to the mice in question. Let's begin with discovering seven types of mice in Florida divided into two categories.
The Common Mice:
The most common mice are the ones homeowners see the most. They are quite invasive and adaptable to any living condition. Perhaps the most common is the House Mouse.
House Mouse: Not natives to Florida, these critters are found throughout the US. They will hide in homes, warehouses, factories, restaurants, barns, and more. The worst is that they are prolific breeders. And they are dangerous to our human homes if not kept in check. The house mouse will chew holes in wiring, walls, floors, baseboards, clothing, and furniture. When the cooler air comes in, these mice will look for comfort and warmth inside your homes. Additionally, the droppings spread disease and encourage allergies in humans.
The Florida Mouse: With a yellowish-brown upper body, orange sides, and a white belly, these mice are a large variety reaching up to eight inches in length. And, they have 5-foot pads on their feet, which is one of their unique features. They reproduce all year long and live in the sandhill and scrub regions of Florida. According to land development and fire suppression, the Florida Mouse is on the list of mammals needing protection, according to the FWC.
Key Largo Cotton Mouse: Another mouse on the endangered list is this one. And they are the largest mouse found in Florida, reaching a body length of seven inches with a three-inch tail. These large mice have a dark back with reddish-brown sides and a white belly and feet. The tail is brown on top and white underneath. Furthermore, the Key Largo cotton mouse lives in the tropical hardwood hammocks of Key Largo, Florida. Due to competition with the black rat, hurricanes, and sea levels rising, the Kay Largo Cotton Mouse is in a real struggle for survival.

About Beach Mice:
If you have ever been to a Florida beach and see the warning signs to stay off the dunes, you will know why after reading this section on beach mice. You see, beach mice promoting the health of our coastal dunes and beaches. The burrows they create help aerate the dune substrate and encourage deep rooting of dune plants. The deep roots of the dune plants keep our beautiful beach sand and coastline in place!
Additionally, beach mice eat the coastal plants, including seeds and flowers, which disperses these seeds promoting new growth and stabilize the dunes, making them stronger during storms. Furthermore, the beach mice eat insects that damage coastal plants. So, it is fairly obvious why we need these cute, tiny critters to stick around.
Now, for the bad news. Beach mice are on the endangered lists, according to NASA.gov,
"All of the subspecies of beach mice, with the exception of the Santa Rosa beach mouse, are listed by both the state and federal government as either threatened or endangered. The biggest threats to beach mice's survival is loss of habitat due to human development and tropical storms and hurricanes. Additional threats are habitat degradation and fragmentation and predation from feral and domesticated cats."
Florida's Beach Mice:
In response, World Class Wildlife has put together these identification descriptions for you to learn about the beach mice and help protect them.
Anastasia Island Beach Mouse: This species of the endangered beach mouse has a yellowish-brown to gray-pink back and a white belly. It also has a white nose and white spots over both eyes. As a subspecies of the old-field mouse, they currently live in the sandy dunes of Anastasia Island, Florida.
Perdido Key Beach Mouse: Located on the small island Perdido near Pensacola, these are lighter in color. Due to storms and habitat destruction, their numbers, too, have been drastically diminished.
Choctawhatchee Beach Mouse: This beach mouse is a small old-field mouse with a light brown back extending to around the nostrils and a white belly. The tail is usually all white. They mostly thrive in the dunes on Shell Island, Grayton Beach, and Topsail Hill in the panhandle of Florida.
Southeastern Beach Mouse: This beach mouse is another subspecies of the small old-field mouse with a light brown and grayish back, pale brown forehead, and a white belly. And, the tails are white on top and gray on the bottom. You'll find the southeastern beach mouse in the dunes along the Florida Atlantic Coast from Volusia south to Martin County.
St. Andrew Beach Mouse: Yet another subspecies of the small old-field mouse, they have a yellowish-brown colored back running from the eyes down to the thighs or ending suddenly before it reaches the thighs. They have a two-inch-long tail that is usually white, but it can have a light-colored stripe.
The best policy here is to not handle mice invasions on your own if you live near the beaches. Have the professionals inspect the area and let you know if you have a common mouse or a beach mouse in the home. Then the mice can be dealt with appropriately.

What to Do if There is a Mouse in Your House
If you have seen a mouse in your house, there are more chances and will be even more if they are not removed quickly. If you hear or see any of the following, you should call your local wildlife company.
Scratching and scurrying sound in the walls and ceilings.
Droppings found behind appliances, in the pantry, and along floorboards.
Nests made of shredded paper, tissues, clothes, and insulation.
Gnaw marks on pantry boxes, bags of food, electrical wiring, and wood structures.
A foul urine odor.
Preventing Mice from Entering the Home
Preventing the mice from coming in at all is the first step. And thankfully, controlling critters and pests is simpler than you think. Here are a few suggestions from the pros at World Class Wildlife Removal to get you started.
Remove any overgrown brush and yard debris where they may be able to hide or build a nest.
Pick up and put inside pet food bowls left on the porch, bird feeders, and fruit fallen from trees on the ground.
Always cover trash cans with tight-fitting lids.
Try keeping limbs and branches trimmed and away from the roofline.
Use a fine wire mesh to cover entries such as the chimney, gutters, downspouts, and vents.
If mice invade your Florida home, the best thing to do is call World Class to inspect the yard and house, recommending a plan to remove the mice safely and humanely.

Professional "Mouse in Your Florida House" Removal
Once you have identified the commotion as a mice infestation, you will want to call for a professional wildlife removal company like the friendly technicians at World Class Wildlife Removal. Your wildlife expert will gladly look for the nest and identify the entry points and attractors.
Then, when the technicians have found them, they will trap the mice and remove them from your home. Finally, the service representative will remove the nest, clean, deodorize and disinfect the area, and seal the entry points to your home. That way, mice cannot find their way back in.
A Final Note About Endangered Species…
There are a lot of protected animals in the state of Florida. If you have a critter on your property and don't know every protected animal, then you may want to call someone who does. And as you read the above, several mice are on the endangered list, and others are going that way. Want to know what you can do to help?
Educate your friends and family on the protection of the beach mice.
Stay off the dunes. Use sidewalks and paths instead.
Throw away trash to keep other predators away.
Keep pets on a leash.
Keep outdoor lighting to a minimum.
And plant native coastal plants if you have beach property to help provide stability to the dunes and natural food sources for the mice.
The World Class Wildlife Removal professionals know which animals are covered, how to handle them, and where to take them for relocation. Contact us today for safe handling and removal of all rodents.