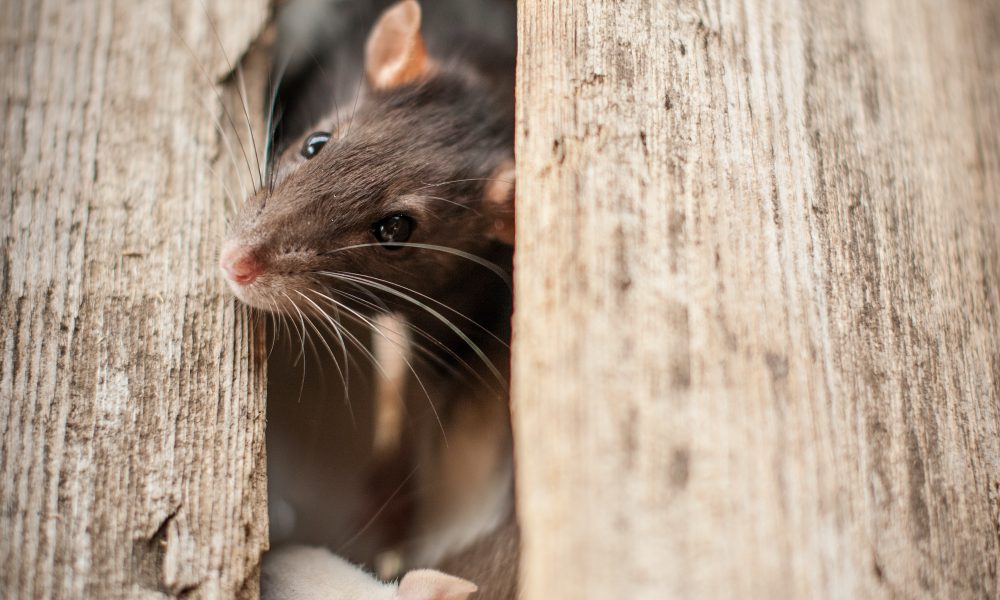 Some homes have crawl spaces, and others don't. The reason for a crawl space can be different depending on where you live. Most often, houses are built with crawl space in flood zones and homes that need ventilation under them. You see, a crawl space is like a basement, but it is open on the sides rather than closed in. Also, they are needed in some homes for accessibility.
When a home is built off the ground, it is both cost-effective and convenient. Pouring a foundation and grading land costs more than making a home with a crawl space. Additionally, The HVAC, plumbing, water pipes, and sewer pipes for the entire house can be placed in the area. This makes it convenient for repair personnel, so they do not have to open walls.
The bad thing is they are the perfect environment for all sorts of critters to hide. And if you are going under the house to fix the AC, you sure don't want to be startled by a family of mice or rats. Then, those pests will need to be removed, and the area will need encapsulation.
If you find rodents in your crawl space, contact our professional team at World Class Wildlife Removal and schedule your pest elimination and Crawl Space Encapsulation services.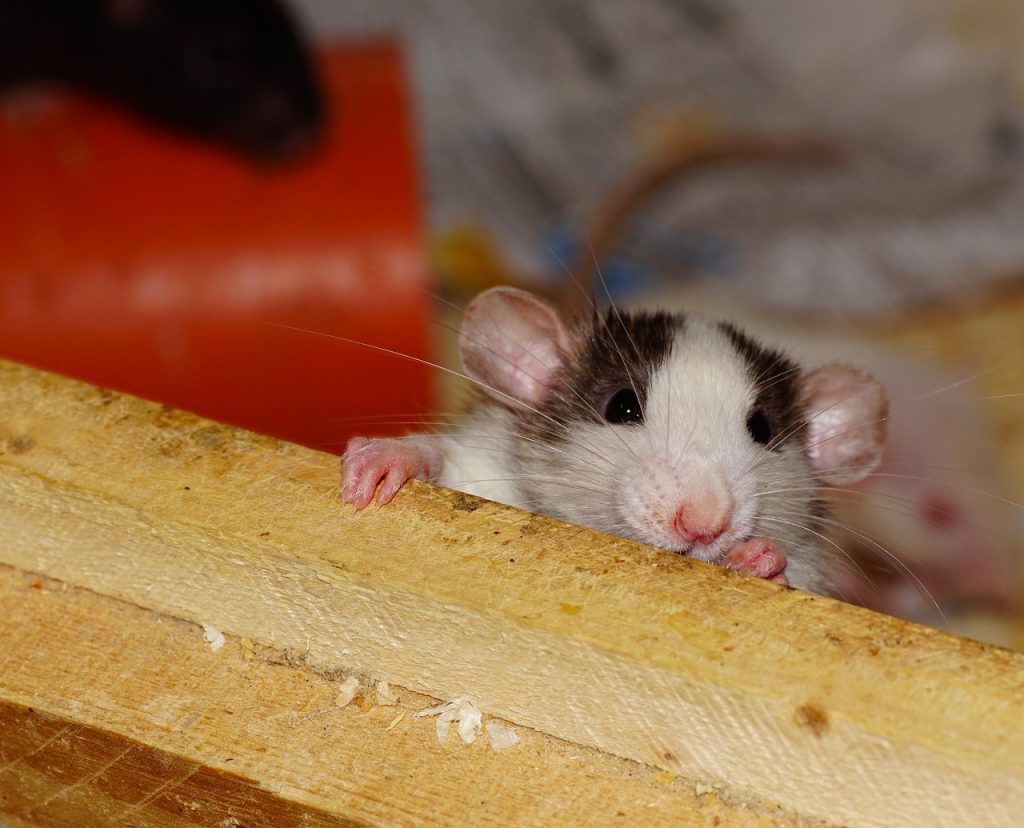 Why Do Rodents Like Crawl Spaces?
Here is a better question for you.
"What is dark, secluded, damp, and sheltered?"
You guessed it. It is your crawl space, and it makes for the perfect place for a rodent to build its home. And your home has food and water and all the things a rodent needs to create a happy home and have all the babies they can.
You see, rats can have up to 70+ babies in a year, and one mouse will have 60+ babies when provided the right environment. That is overwhelming and a real problem when the odor of their urine begins seeping through the floorboards. No one wants that.
In addition, if those rodents are keeping you up at night with their shenanigans, you will be in a real hurry to upend their new home. And if you have one rodent, you most likely have more. So please contact your local wildlife removal company to get rid of them before the next litter is born.
The Dangers of a Rodent Infestation in Your Crawl Space
At night you hear it. That scratching, chewing, and other unusual noises coming from the floor. You peer under the bed and dressers, but there is nothing. Then you realize the sound is coming from the crawl space below the house. But can you just share the space with critters?
There are many reasons rodents are considered dangerous if living under or in your home.
Rodents increase your exposure to ticks, fleas, lice, mites, and other parasites, which can make your family and your pets sick.
In the crawl space, they will gnaw on the floor joists and wiring, damaging the home structure.
The plumbing is no match for a rodent and its teeth. After all, they must file them somewhere.
Your AC ductwork is susceptible to damage under the home.
They will create holes in your floorboards, walls, siding, and roofing to gain entry to your home.
Rats and squirrels cause a significant amount of damage to the insulation and building materials located under the home.
Rodents are known to chew wires and use them for nesting supplies. Damaged cables can lead to fires under and in your home.
In crawl spaces, they will leave their excrement wherever they please. The odor will permeate the floor and get into the home. YUCK!
If they enter the home, they can get into the pantry and contaminate foods.
Finally, diseases like hantavirus, lymphocytic choriomeningitis, plague, and tularemia are all carried by these rodents and spread to you and yours through their droppings, urine, and saliva.
For a crawl space free of rodents and other creepy crawlers, you should opt for World Class Wildlife Removal to perform a Crawl Space Encapsulation. Here is what we mean.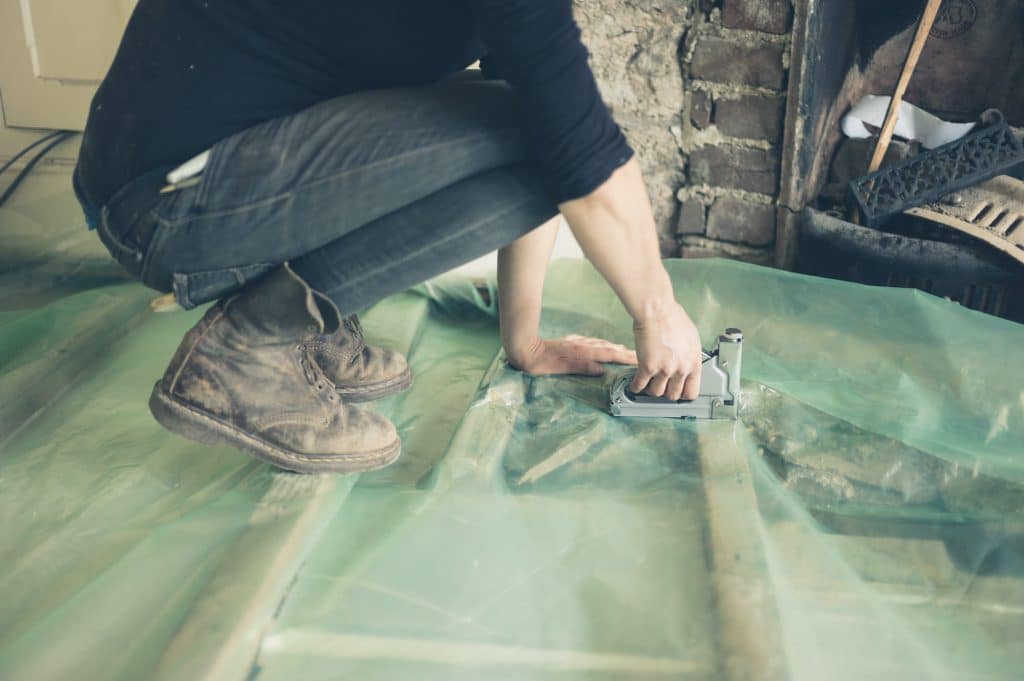 What is Crawl Space Encapsulation?
Crawl space encapsulation begins with prepping and cleaning the ground under the home. This process helps create a cleaner and healthier indoor environment. Clean-up and encapsulation are critical when you have had rodents living under the floor of your home. Here is what will happen when you hire World Class Encapsulation experts.
First, the team will remove any animals, rocks, construction materials left, and debris.
Then they will seal the space with a lining covering the foundation walls, piers, and floor with specially designed thick plastic sheets.
Next, they will seal the vents.
Additionally, our team is careful to allow space for termite inspections and other technicians to get in and work on the parts of the home.
Not only does crawl space encapsulation create a cleaner and healthier environment for your family and home, but it will provide the following additional benefits.
Create a clean workspace for any workers needing to access the crawl space of your home.
Improve the air quality of your house.
Allow for additional storage space under your house.
Regulate moisture and humidity for the building itself.
Help to prevent mold and wood rot.
And finally, it takes away the hiding spots under the home for rodents of all types.
Contact our qualified Crawl Space Encapsulation team today!
Protecting Your Home and Crawl Spaces
Now, if you are thinking about how you can help keep rodents out of your home and crawlspace, you are in the right spot. Here are the suggestions World Class Wildlife Removal suggests.
If you see any rodent droppings in the home, call for a professional right away. There may be more entry points than just the crawlspace.
Rodents can fit into the tiniest spaces, so check all doors and windows for broken seals and get them repaired.
If there are doors and windows you like to keep open, install screens on windows and doors.
Seal all cracks in the exterior of the house and check the attic for any roof breaches.
Put a fine-mesh screen overall vent openings, gutter downspouts, and the house's chimney to keep them from entering there.
Secure your family's food supply by using canisters with lids that seal shut in the pantry.
Secure all garbage cans with heavy lids and keep them inside the garage as much as possible.
Keep the yard trimmed, and bushes cut back, eliminating nesting places.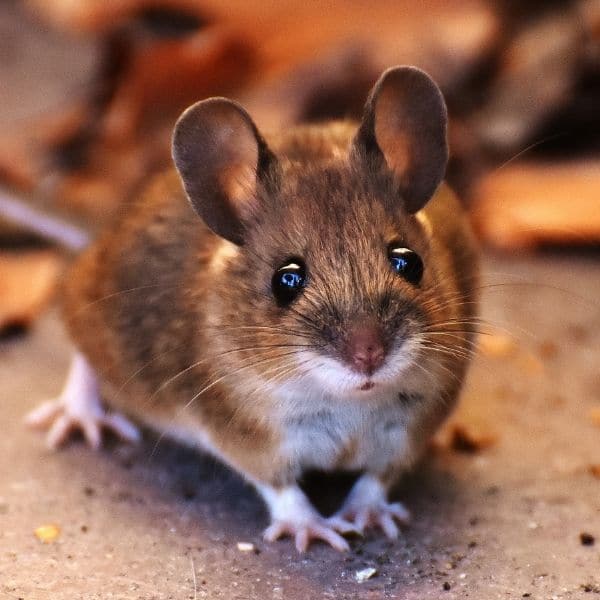 Trust World Class for the Rodent Problem in Your Crawl Space
When our clients recognize the signs of a rodent invasion anywhere in the home, they know to call World Class right away. We will be on the job the same day you call, and often, within the hour. Our team wants to get the contaminated crawl space cleaned out and sealed off to keep you and your family safe.
With over 30 years of experience, we are your full-service wildlife trapping, removal, repair, and decontamination company. For safe and humane wildlife trapping, removal, and decontamination services in Pinellas, Hillsborough, Polk, Manatee, and Sarasota counties, call us at 727-655-9087 or fill out the contact form to begin your World Class Wildlife Removal and Crawl Space Encapsulation.