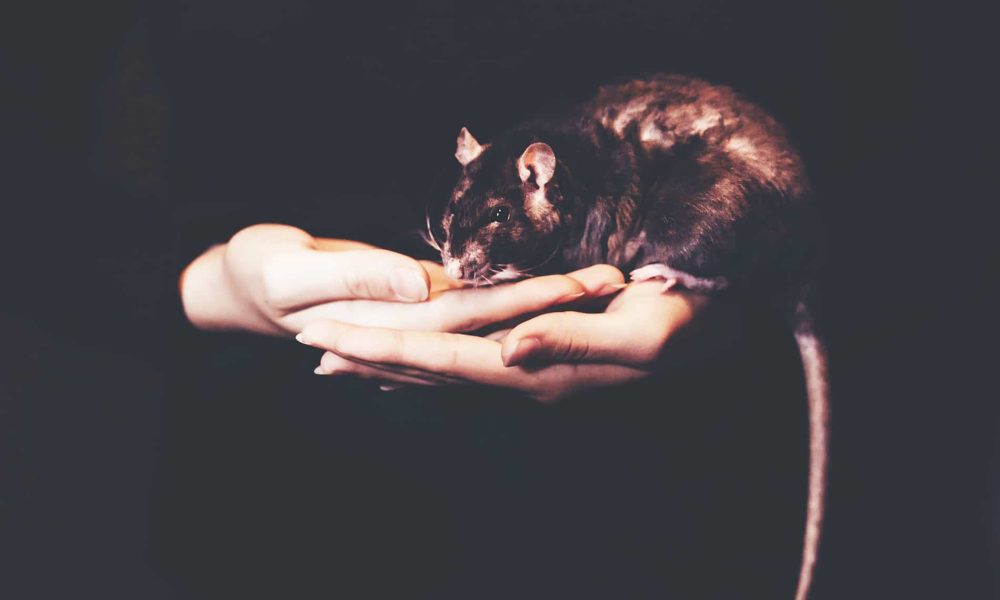 Rats are squirm-inducing creatures for sure but, are our fears founded? Are they actually just harmless little balls of fluff?
We say no, they are very dangerous. With over 20,000 rat bites a year, 50% of them in children and the variety of diseases rats carry they are a threat to be taken seriously.
Here are our top reasons why you need to steer clear of rats and get them out of your home ASAP.
Are Rats Dangerous? Rats and The Diseases They Carry
Rats and other rodents, carry a variety of horrible diseases and are quite dangerous to the health of humans.
Here are some of the most common illnesses associated directly with rodents and rats.
Hantavirus Pulmonary Syndrome
This disease spreads through simple contact with rat urine and droppings. It's a disease spread by cotton rats and rice rats.
Hantavirus is a severe, and sometimes deadly, respiratory infection. Breathing in contaminated dust is the main cause of the infection.
If you are already vulnerable due to an underlying respiratory illness, such as asthma or chronic bronchitis, and you come across the signs of a rat infestation, get out of there quickly.
Call and have professionals handle the problem right away and make them aware of your underlying conditions so they can use extra precautions during removal.
Rat-Bite Fever
This disease is common worldwide. It's spread through a bite or scratch from an infected rat or contact with a dead rat.
You can also contract rat-bite fever from eating food or drinking water that's been contaminated by rat feces or urine.
This issue can cause severe disease and even death. It starts with fever, vomiting, and headache. It may be accompanied by joint pain and rash. Symptoms will start to appear as early as 3 days after contact but can be delayed even as long as 3 weeks.
If you had contact with a rat and develop a flat reddened rash on your hands and feet that accompanies a fever, get medical attention right away.
Salmonellosis
Most of us correlate salmonella to raw chicken or raw cookie dough but it can also be transferred by eating or drinking contaminated food or water that's come in contact with rat feces.
Salmonella is a severe digestive infection that causes vomiting, diarrhea, fever, and abdominal cramping. It can last about a week and the only treatment is getting plenty of fluids and rest. If you get it in a severe way you may be hospitalized to keep you hydrated through IV fluids.
What makes salmonellosis particularly scary is it can even be spread through contact with rodents kept as pets. So make sure you are consistently washing your hands with soap and water anytime you've handled a rat or rodent.
Keep your pet's habitat and bedding clean and disinfected. Change these often to not allow a build-up of droppings to avoid possible contamination. Don't keep their cages anywhere near food prep areas.
Don't eat, drink, or smoke while handling a rodent or rat. Don't kiss a pet rat or allow it close to your mouth. You should avoid having rats and rodents as pets if there are vulnerable people in your home.
The most vulnerable are children under the age of 5, women who are pregnant, people with compromised immune systems, and people with a history of respiratory illness.
If you have no pets and suspect a rat infestation, especially anywhere near food prep areas, call in a professional team to remove them right away.
Discover a Rat? Get Rid of Them Right Away with World Class Wildlife Removal Services
We hope this article has given you some insight into how dangerous rats can be. Are rats dangerous? You bet they are.
In order to avoid you or your family getting sick, you need to stay vigilant to signs of a potential rat infestation. Even surprisingly common everyday items can attract rats to your home.
If you suspect you may have a rat problem, or your pet rat has started to act strangely and not like themself, make sure to get help right away. Take your pet into a vet as soon as possible.
For a nuisance infestation, contact us here at World Class Wildlife Removal Services right away. We can take care of any size rat infestation, large or small, and make sure you and your family remain safe from infection and disease.