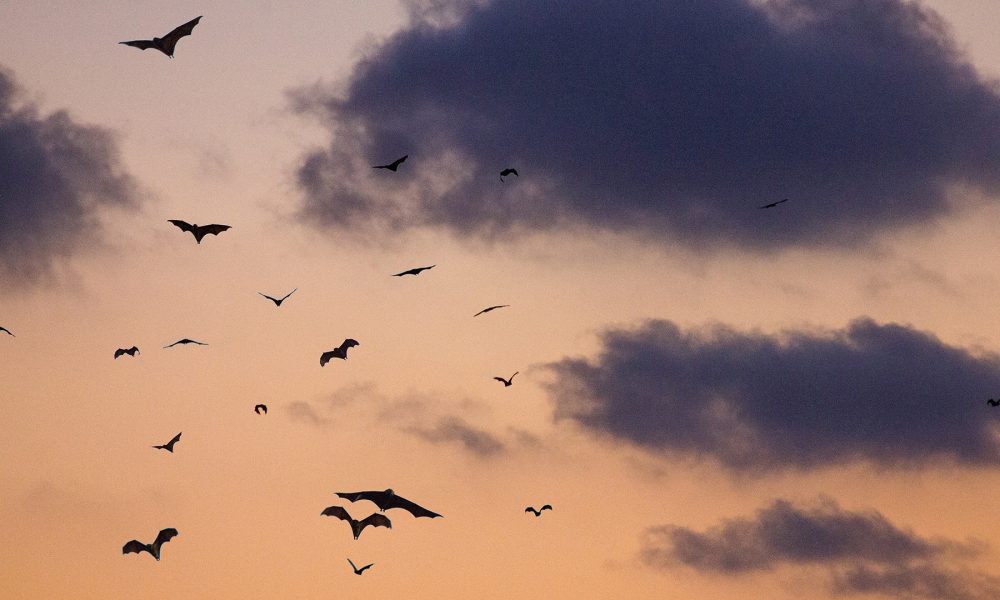 There are things we put off around our homes. Cleaning the gutters, raking the leaves, separating the recycling. But, if you have been ignoring bats that have suddenly taken up residence in your attic, you need to start paying attention.
If you don't search for bat removal near me and get them excluded before April 15th, you'll be out of luck until April.
Here's everything you need to know about bat maternity season and why it's important for you, your family, and the bats to get them excluded right away.
What is Bat Maternity Season?
Bats only mate and produce young during a certain period of the year. The only bats that form colonies and nest, or enter your attic to stay, are female bats.
They do so to prepare for the upcoming mating season. Female bats are very protective of their young and make sure to find the safest shelter during this time as possible. Why? Well, bats have only one baby, or pup, a year.
The pup will remain completely helpless and unable to fly until it's several months old. So, the mama bats are always on the lookout for super-safe places to live.
It is illegal to remove bats during the maternity season in order to protect all the species in the United States. Here in Florida, maternity season starts April 15th and continues until mid-August.
So, if you don't have your bats removed by April 15th, you're out of luck and will be stuck with your winged guests until next fall.
Why Do I Need Professional Bat Removal Near Me, Can't I Just Get Rid of Them Myself?
Even though they might give you the creeps and remind you of scary stories about vampires, bats are extremely beneficial to the Florida ecosystem.
Florida is home to 13 different bat species and some are considered threatened. This is why, all year long, it's illegal to harm or kill a bat. These bats keep our insect populations manageable and let us live in peace in the outdoors of Florida.
By eating mosquitos and other bugs these bats save the Florida agriculture system billions of dollars in insect suppression costs.
So, if you try to do it yourself, you might end up hurting the bat or getting yourself hurt in the process. Bats do carry diseases like rabies and other nasty viruses and while they don't show signs like other animals the disease is still transferable through a bite. They will bite if threatened.
By calling in a professional bat removal expert, you can have peace of mind that the bats are safe and that they will be released in an approved area.
How Can Floridians Help Bats?
Having bats around actually isn't the worst idea but you don't want them inside your home.
To help bats all year long, and keep them out of your attic in the process, you can do a few different things around your property to help these essential creatures.
Preserve the bats natural roosting sites by not cutting down trees that have cavities or peeling bark. The bats like to nest in these small gaps. Dead palm fronds also make a great roost during the maternity season.
If you're dedicated to the cause and aren't worried about bats on your property, put up a bat house. You'll have the added benefit of extra insect control and provide a safe space for the bats to birth and care for their young without destroying your home.
How Do I Find Bat Removal Near Me?
If you're panicked about getting a bat removal specialist in Pinellas County before the April 15th deadline, never fear. World Class Wildlife Removal Services has you covered.
Our team of professionals will execute your bat exclusion quickly and clean up any mess left behind. Don't risk trying to remove them yourself and stop searching for "bat removal near me", just give us a call.
We will be happy to come to your property and take a look at the problem. In most cases, we can handle the bat removal same day and take some of the pressure and stress off your mind. At least about your attic.
Don't forget to click here to schedule your free inspection today!
To learn more about our professional bat removal services, click here. We are looking forward to helping you, and the bats, reclaim a safe home and make everything ok again.