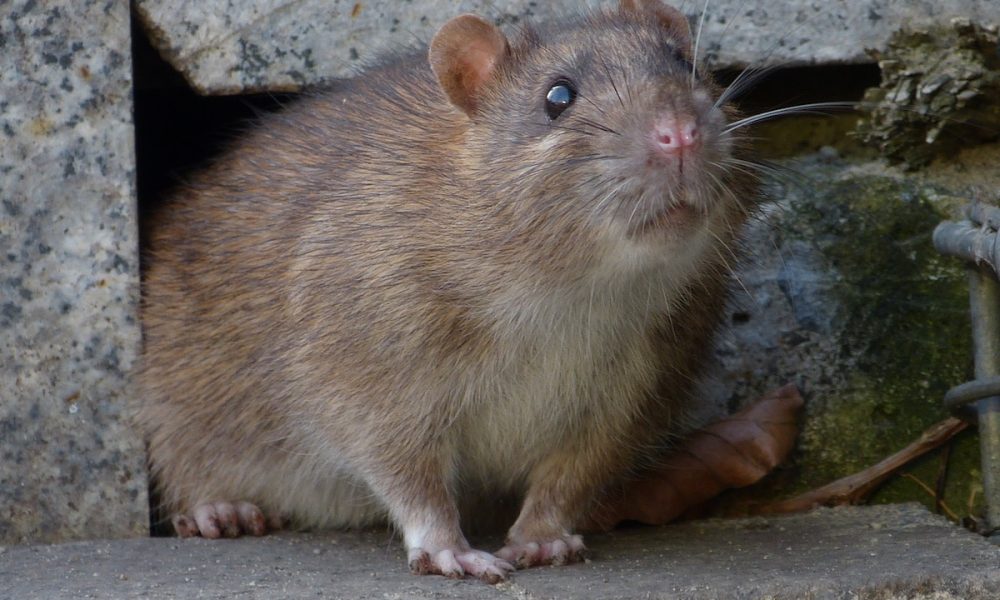 There's nothing more terrifying than an unexpected encounter with a furry little rodent with a long tail in the middle of the night. It's even worse when it's in your bathroom, in the dark, while you're in your pajamas.
Rats are awful animals and you don't have to deal with their presence in your home. However, you may be inviting them to your home unintentionally.
Here are 5 surprising things that attract rats to your home that you may not have thought of.
1. A Warm and Comfortable Atmosphere
Rats, like any other creature, appreciate the, well, creature comforts. They are always on the lookout for shelter, food, and water. Just like humans, rats are warm-blooded, so they need to find warm places to make their nests and raise their young.
Rats are instantly attracted more to human homes in wintertime due to inviting heating systems and fireplaces making the inside of your home comfy and cozy. The rats find a small entryway and gnaw at it to make it large enough to get inside.
From there they can make homes in your walls, furniture, and even short circuit your appliances. This is one of the most common causes of house fires.
2. Stocked Cupboards, Pantries, and Fridges…In Other Words, Food
While you may only imagine rats breaking into outdoor sheds and such to eat birdseed, the fact of the matter is that rats do not discriminate when it comes to food.
Rats will eat anything…meat, vegetables, soap, fur, leather, milk, dog food…seriously, anything. Make sure all the food in your home, especially dry stock in bags like pet food and other bulk items, is stored well in airtight containers.
Invest in outdoor garbage cans with tight-fitting lids. Garbage is one of the first attractors of hungry rats and an open can is like a feast, it will only attract rats in droves.
3. Composting Piles and Pet Waste
If a rat will eat soap, they most certainly will eat…digested food. If you leave your pet's droppings too long in your yard it will begin to look like an all you can eat buffet to rats.
The same goes for home composting heaps. Make sure these are sealed and turned regularly to avoid break-ins by unwanted rodents.
Attract rats less by cleaning the yard regularly and keeping it free of waste.
4. Fix That Leaky Pipe
While it may not seem like a big deal that your outside hose hookup has a small leak it's a big way to attract rats and other wildlife. The same goes for outdoor pet water bowls, birdbaths, anything with consistent clean water.
You're saying you'll get to it but the rats have a constant source of water which brings them back again and again to your home. The more comfortable they become drinking from your pipe the more apt they are to take up residence nearby, preferably inside your house.
Rats are animals of convenience so if you make it easy to access the things they need they will stick around.
5. Keeping Indoor Plants
Growing plants indoors becomes an ideal place for rats to take up residence. Especially if these plants are fruit-bearing, the plant becomes a great nest. There's always water, there's food, and the soil is warm because it lives inside your house.
Nut trees and plants are also attractive to rats. Make sure your home is secure and that you check through your plants regularly to make sure you don't have any unwanted guests hanging around.
Don't Accidentally Attract Rats Into Your Home
Using this list you can make sure your home is not an easy target for rat infestation. To further avoid rats make sure you are doing these things on a regular basis:
Looking for leaks
Storing all open food in airtight containers
Covering trash with a tight-fitting lid
Checking the perimeter of your home for easy access points
Clean your yard
Doing these things make your home less susceptible to rats and keeps you from screaming out in the middle of the night after seeing a pair of beady red eyes in the bathroom.
Are you concerned that you may have a rat problem? Have you seen evidence of a rat but you can't locate the nest? It's time to call in the professionals.
Contact us today at World Class Wildlife Removal and we will make sure your home is rat-free.