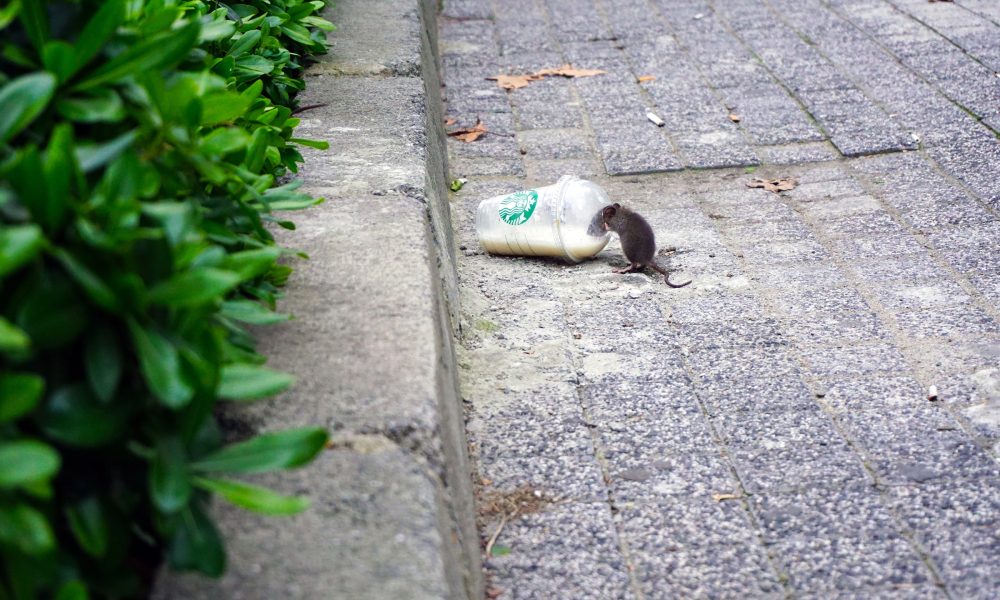 When you think about rat infested cities which ones come to mind? Chicago? New York? Well, they're on the list too. Number one and number two.
But, would it surprise you to know that Tampa/St. Petersburg made the list of the top 50 most rat-infested cities in America? Our beautiful Sunshine City by the Bay has a major rat problem.
Here we will tell you what that means and how you can protect your home and family if faced with a rat's nest.
Not Just Tampa/St. Petersburg: Nine Rat Infested Cities Are in Florida
Florida is being taken over by rats. A total of NINE cities in Florida made the top 50 list which is shocking. Here are the nine cities affected:
Tampa
West Palm Beach
Ft. Pierce
Ft. Lauderdale
Miami
Orlando
Daytona Beach
Melbourne
St. Petersburg
The rankings are as follows:
#13: Miami/Ft. Lauderdale
#31: Tampa/St. Petersburg
#36: West Palm Beach/Ft. Pierce
#46: Orlando/Daytona Beach/Melbourne
Now, they did lump many cities together into odd groupings considering how far away they are from each other but we kind of get it. I mean there's a clear Gulf Coast, South Florida, Central Florida kind of vibe going on.
How to Tell If You Have a Rat Infestation?
If you suspect you have rats there are plenty of telltale signs that can confirm your suspicions of a rat infestation. Check out our in-depth article about the signs of a rat infestation here. But, we will go over the basics again.
If you see any of the following you might have a rat problem:
Rat droppings or unknown small droppings around your home
Rub marks from the grease and grime rats have on their bodies
You're hearing scratching noises in the walls or sounds in the attic
Rat holes can appear where the rats want to make shelter or nests
Rat nests can be any random pile of stuff you find in a place it doesn't belong
Foot and tail prints can be found in more dusty parts of the floor
There are plenty of places for rats to hide in your home. However, they do prefer dark and cool spaces that are out of sight for most humans. You'll want to pay close attention to any of these types of spaces in your search.
The most typical places you'll find rats are:
Lofts or attic spaces: Search the area for any shredded insulation, rat droppings, or chewed items especially in the corners or any boxes you have stored there.
Kitchens and pantries: Rats love to live where there is easy access to food. The dark cool storage of a pantry is a perfect place for a rat to nest.
Laundry rooms: These are often dark and people don't go in there every day. There are also a number of neglected spaces, like the areas behind the appliances, that are rarely checked.
Other out of sight areas: Think storage spaces under the stairs, garages, outdoor storage, and other outbuildings. Pay close attention to any spaces where you keep lots of cardboard boxes or other open containers that the rats could hide in.
Think You Have a Rat Problem? Don't Panic!
If you've searched your home and come across any of these warning signs the worst thing you can do is panic. Most likely, the rats have been living with you in peace for quite a while so they aren't an immediate threat.
However, it is something you want to take care of quickly. Rats carry a number of diseases and a bite can turn nasty very quickly. If you have small children or animals in your home you want to take especially quick action.
What Kinds of Diseases?
Rats are carriers for diseases like salmonella, hantavirus pulmonary syndrome, and were the main cause of the spread of bubonic plague across Europe.
Their immune systems are stronger than ours so they can transmit diseases without being severely affected themselves.
Well, What Do I Do Now?
Take photos of the evidence you find and then call a professional rat removal specialist.
Rats are not something you want to take on yourself. Because of the high instance of disease and other nasty things it's best to leave this to the professionals. Also, if you're seeing one rat there could be hundreds more hiding throughout your home.
Call the professionals here at World Class Wildlife Removal right away. We will come out to your property and evaluate the problem. We will then implement a removal strategy for your rat infestation.