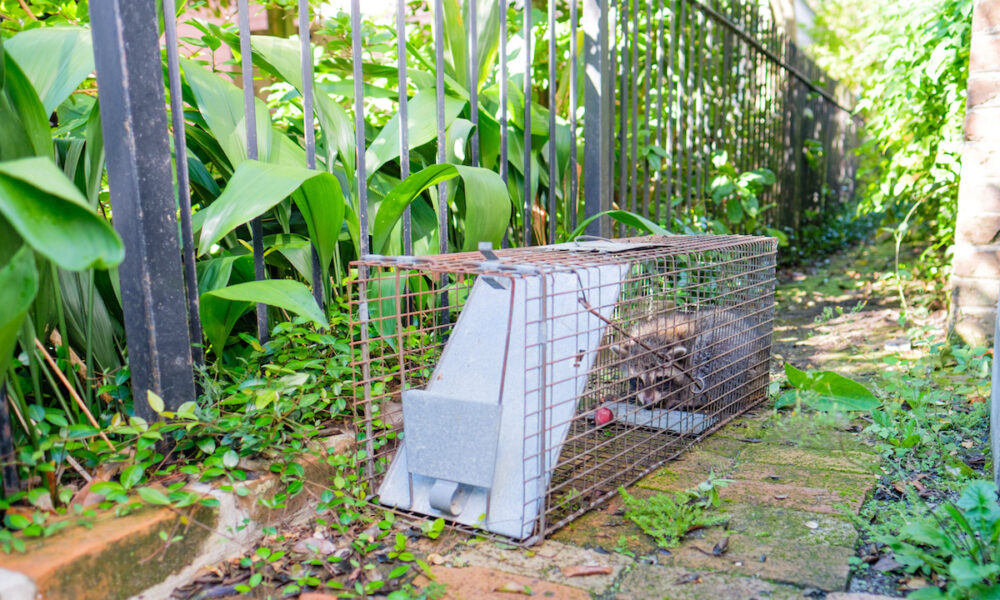 Wildlife removal is a critical issue that many homeowners face, especially in Florida. With the state's rich biodiversity, it is not uncommon for animals to venture into residential areas. The bad news is that this can cause damage to property or pose a threat to human safety. This leads many homeowners to turn to DIY wildlife removal in Florida. But is this a good or bad idea?
While the temptation to handle the situation yourself may be high, the reality is that DIY wildlife removal comes with significant risks. Ranging from health to legal consequences, here are the reasons why you should think twice about DIY wildlife removal.
The Risks of DIY Wildlife Removal in Florida
One of the primary risks of DIY wildlife removal is potentially harming yourself. Many wildlife species, such as raccoons, squirrels, and skunks, can carry diseases. Diseases transmit to humans through bites, scratches, or contact with bodily fluids. Without proper training, individuals attempting to remove wildlife may put themselves in harm's way.
DIY methods of wildlife removal are often ineffective. This is because animals can quickly adapt to new situations and find new ways to enter buildings or cause damage. Furthermore, many DIY removal methods, such as the use of traps or poisons, can be inhumane and may cause the animal to suffer.
Benefits of Hiring a Professional Wildlife Removal Company
Hiring a professional wildlife removal company offers several benefits over DIY methods. For example, professional companies have the proper training and expertise to safely and effectively remove wildlife. This reduces the risk of harm to oneself and the animal. We also use humane and effective techniques that are in line with local laws and regulations. This ensures that the animal is treated with dignity and respect.
Another benefit of hiring a professional wildlife removal company is liability insurance coverage. This protects homeowners from potential lawsuits or compensation claims that may arise from the removal process. Additionally, professional companies are equipped with the necessary tools and equipment to safely and efficiently remove wildlife. This is most helpful for avoiding the common mistakes that come with DIY methods.
Common DIY Wildlife Removal Mistakes by Florida Homeowners
DIY wildlife removal often results in several mistakes that can cause harm to both the homeowner and the animal. The good news is that we can help you prevent these mistakes before they happen. We're listing some of the common mistakes and how to properly handle the situation below.
Improper Handling
One of the most common mistakes is the use of inadequate equipment. This includes makeshift traps or improvised barriers that the animal can easily bypass.
At World Class Wildlife Removal, we don't recommend handling a wild animal on your own. However, we want you to be safe if you decide to take this approach. When handling a wild animal, it is important to take the necessary precautions to protect both yourself and the animal. Here are some tips to consider:
Remain calm: Wild animals can sense fear and may become more aggressive if they feel threatened.
Do not approach the animal: Keep a safe distance and avoid getting too close to the animal.
Avoid sudden movements: Sudden movements can startle the animal and cause it to become defensive.
Do not feed the animal: Feeding wild animals can lead to dependence on human food and can be dangerous for both the animal and humans.
Wear protective gear: If necessary, wear gloves, long sleeves, and protective eyewear to protect yourself from bites and scratches.
Inadequate equipment
As a homeowner in Florida, you may encounter a variety of wild animals that can wreak havoc on your property. While it may be tempting to take a do-it-yourself approach to wildlife removal, the lack of proper equipment can make the task not only difficult but potentially dangerous as well.
Tackling these situations with a simple net won't cut it. Successful DIY wildlife removal requires an extensive array of tools and knowledge tailored to the specific animal in question.
Think of it this way. In the diverse ecosystems of Florida, homeowners may face challenges from an assortment of wildlife, including raccoons, squirrels, snakes, bats, and even alligators. Each species presents its unique set of challenges.
You'll need the proper equipment and techniques to ensure safe and effective removal. For instance, a snake requires a different approach and tools than a raccoon. The stakes are even higher if the snake in question is venomous.
Furthermore, the use of inadequate equipment not only jeopardizes your safety but also the well-being of the animal. Utilizing the wrong tools or techniques can lead to injuries or stress for the creature.
Lack of proper training and expertise
DIY wildlife removal is not only risky for the animals but also for the individuals attempting to remove them. You risk the transmission of diseases such as rabies. Rabies is a serious and potentially fatal disease that can be transmitted through bites, scratches, or contact with bodily fluids from infected animals.
This is why it is crucial for homeowners to understand the dangers of DIY wildlife removal. Seek the help of professionals who have the necessary knowledge and equipment to handle wildlife removal safely.
Professional wildlife removal companies have the proper training, expertise, and equipment to safely and effectively remove wildlife from your property.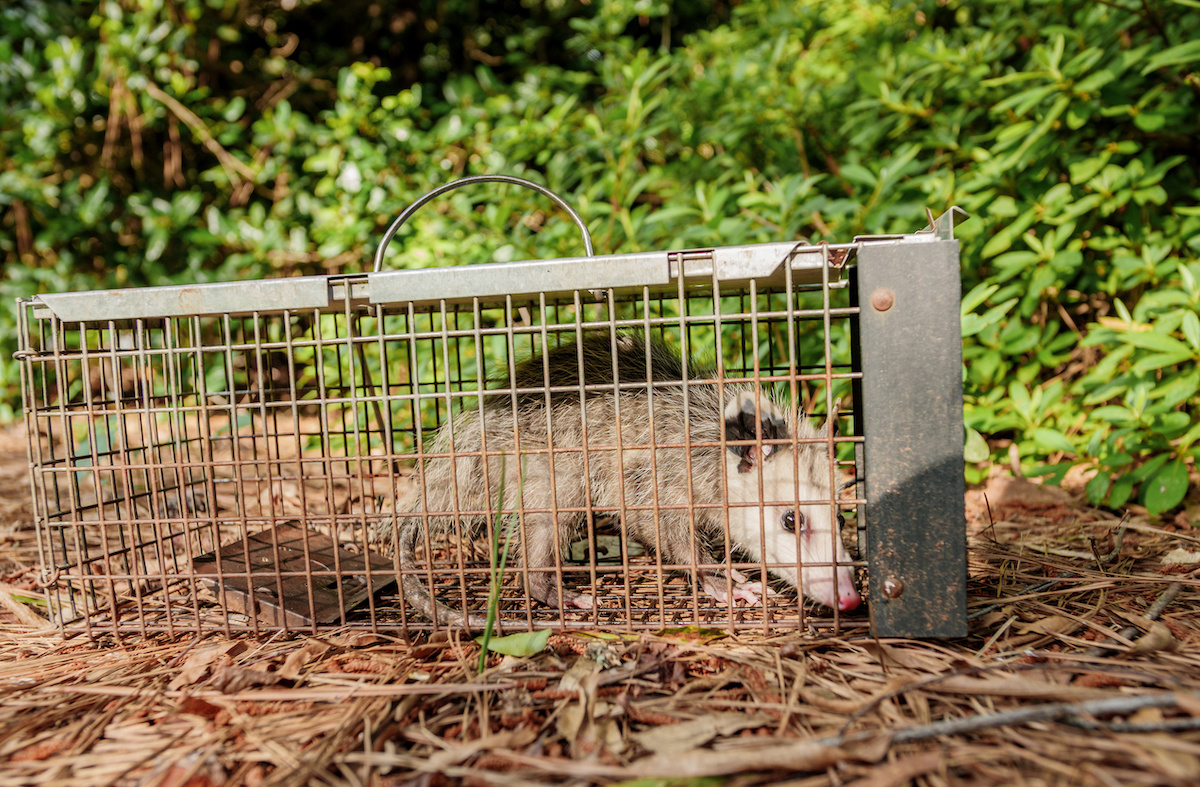 Relocating wildlife to areas outside of their natural habitat
When faced with a wildlife intrusion, many homeowners may consider relocating the animal as a seemingly humane solution. However, attempting a DIY wildlife removal can lead to a series of negative repercussions. This includes problems for the animal population, the ecosystem, and even the well-intentioned homeowner.
The proper relocation of wildlife is a delicate process that requires specialized knowledge. You need the expertise to prevent unintended harm and ensure compliance with local laws and regulations.
By taking matters into your own hands, you risk relocating animals outside their natural habitat. This can severely disrupt the balance of the ecosystem. This is because the introduction of a non-native species may lead to competition for resources. It can also spread diseases or parasites.
Failure to consider local laws and regulations
In Florida, it is essential to be aware of local laws and regulations regarding wildlife removal. Failure to comply with these regulations can result in fines and other legal consequences. You can also cause harm to the animal population and the ecosystem as a whole.
When it comes to wildlife removal, it is crucial to seek the help of a professional who is knowledgeable about local laws and regulations. Professional wildlife removal companies in Florida are familiar with the specific laws and regulations in the area.
By choosing World Class Wildlife Removal, you can rest assured that the removal process will be handled in a legal manner. Not only will you be protecting yourself and your family, but you will also be contributing to the preservation of Florida's rich ecosystems.
Handle Wildlife Removal the Right Way
If you are considering DIY wildlife removal in Florida, reach out to us at World Class first. Let us step in and take care of wildlife pests in your home. This is the ultimate way to protect yourself while successfully removing the animal for good.