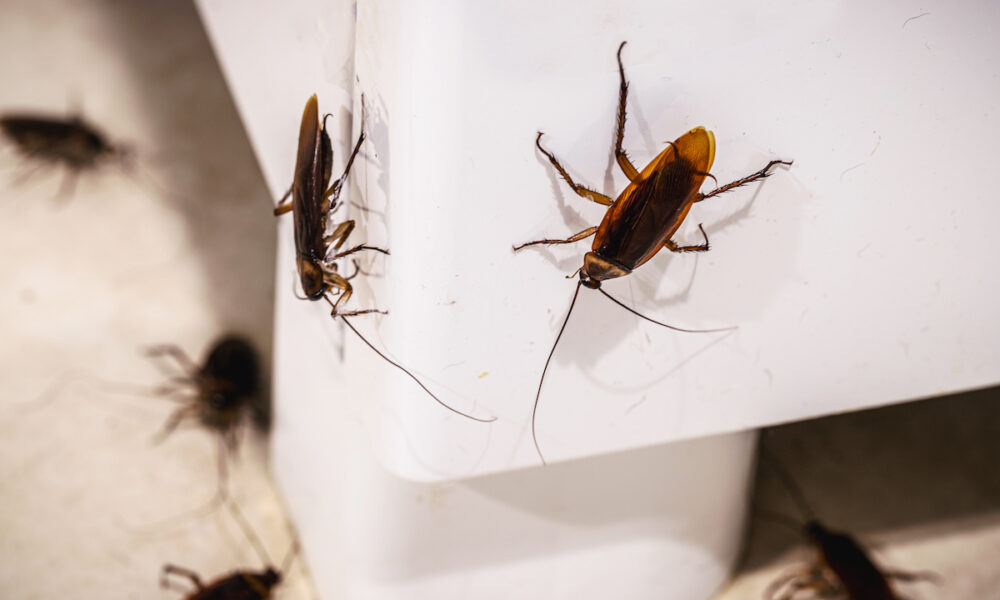 Cockroach infestations are a common problem in Florida homes. Part of the problem is our warm and humid climate which provides an ideal breeding ground for these pests. Cockroaches are attracted to food, water, and shelter, and can quickly reproduce. This makes it important to take prompt action regarding cockroach control.
Controlling cockroach populations is important because they carry diseases and can trigger allergies in humans. They can also cause damage to homes and buildings by chewing on materials like paper and insulation.
DIY cockroach control methods involve using natural remedies or chemical insecticides, while professional methods involve the use of advanced techniques and equipment to eradicate the infestation.
The Quick and Dirty Guide to Identifying Cockroaches in Florida Homes
Florida is home to several types of cockroaches, including the American cockroach and the German cockroach. The American cockroach is the largest and most common in Florida and can grow up to 2 inches in length.
Meanwhile, German cockroaches are smaller and more commonly found indoors. Both types of cockroaches are a nuisance and pose health risks in the home.
Do you have a cockroach infestation in your home? Here are the signs to consider:
Look for droppings, which are small, dark, and cylindrical in shape. These are often found in areas where cockroaches are living and feeding.
Check for egg cases, which are small, brown, and oval-shaped. Eggs are typically in hidden areas such as behind appliances, in cabinets, or in cracks and crevices.
Look for shed skins, which are translucent and brown. These are left behind as cockroaches grow and molt.
Listen for any strange sounds, such as rustling or clicking noises, which could indicate the presence of cockroaches.
Check for any unusual odors, such as a musty or oily smell, which could be caused by the presence of cockroach pheromones.
Look for live cockroaches, which can often be seen scurrying around at night or in dark, hidden areas.
Check for any signs of damage to food packaging, such as chew marks or holes, which could be caused by cockroaches feeding on the contents.
DIY Cockroach Methods: Try at Your Own Risk
Natural remedies for cockroach control include using essential oils like peppermint, eucalyptus, and tea tree. You can also use boric acid powder, diatomaceous earth, and catnip. Home remedies for cockroach control also involve keeping a clean and dry environment, sealing up cracks and crevices, and using bait traps. You may also try homemade solutions like a mixture of baking soda and sugar or vinegar and water.
DIY cockroach traps and baits can be effective solutions to get rid of cockroaches without the need for professional exterminators. You can make these traps using household items such as baking soda, sugar, and borax.
Here are several other prevention methods to keep cockroaches out of your Florida home:
Keep your home clean and tidy, especially the kitchen and dining areas.
Store food in tightly sealed containers and keep your trash cans covered.
Seal any cracks or gaps in your home's walls, floors, or foundation using caulk or weather stripping.
Repair any leaking pipes or faucets to eliminate sources of water for the roaches.
Keep your yard and outdoor areas clean and free of debris.
Trim back any trees or bushes that may touch or overhang your home's exterior.
Use screens on windows and doors to prevent roaches from entering.
Consider using a professional pest control service to regularly treat your home's interior and exterior.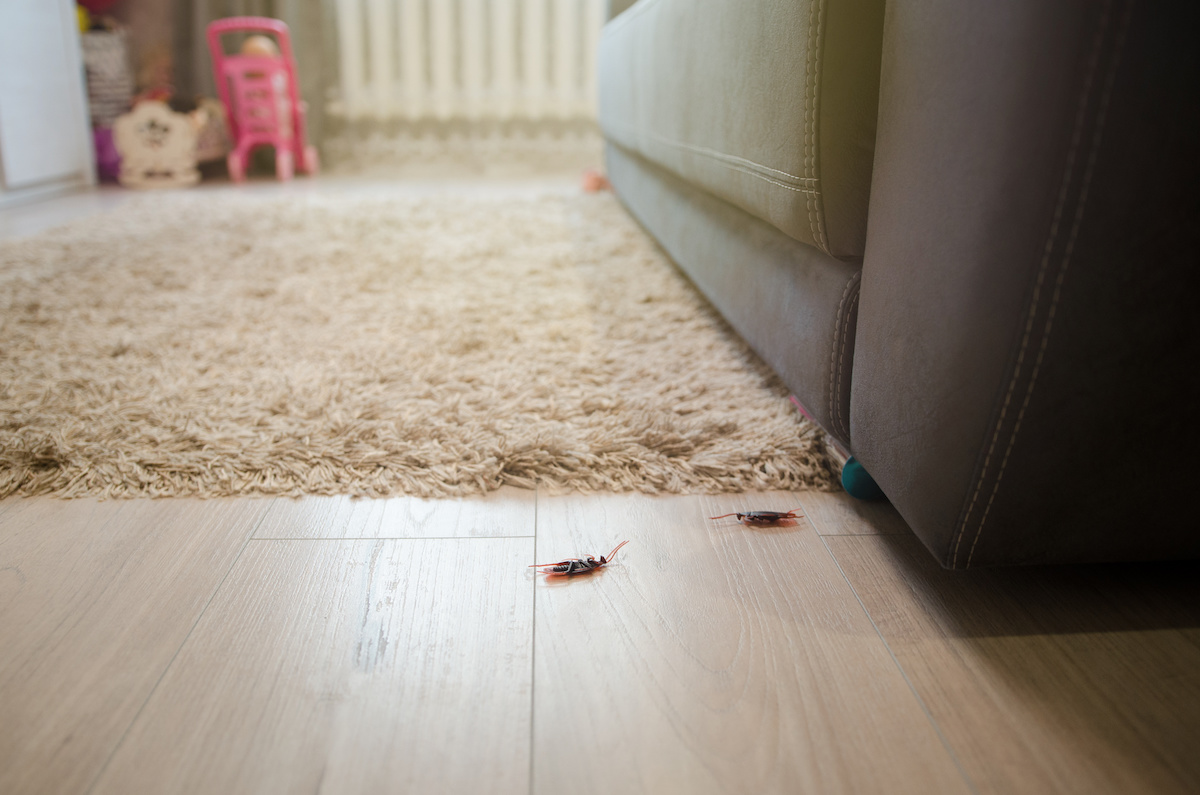 Need Help with Cockroaches? When to Hire a Professional Service
The frustration of dealing with persistent cockroaches in your home can be overwhelming, especially when DIY cockroach control methods prove ineffective. After trying various home remedies without success, it's clear that now is the ideal time to call in a professional exterminator. By hiring an expert, you can finally eliminate these unwelcome pests and regain peace of mind in a cockroach-free home.
You don't want to wait too long to hire help for cockroach control. Call for professional help when you notice the following signs:
If you see cockroaches regularly, despite your cleaning efforts and use of over-the-counter pest control products, it may indicate a severe infestation that requires professional treatment.
Unusual and unpleasant odors, like a strong, musty smell, can be another sign of a severe cockroach infestation.
Cockroach eggs or shed skins, as well as their feces, can also be an indication of an infestation that needs professional attention.
What are the Pros and Cons of Professional Cockroach Control?
While there are both pros and cons to hiring a professional for cockroach control, the benefits typically outweigh the drawbacks. Enlisting an expert ensures that the infestation is handled effectively and efficiently. This happens by using proven techniques that often outperform DIY solutions. Furthermore, a professional exterminator can provide long-term prevention strategies, safeguarding your home against future cockroach invasions and offering peace of mind.
Pros:
Professional exterminators have access to more effective and powerful insecticides that are not available to the general public.
They have the knowledge and experience to identify the species of cockroach and determine the best course of action to eliminate them.
Professional exterminators will guarantee their work and offer follow-up treatments if necessary.
They can provide advice on how to prevent future infestations and maintain a cockroach-free environment.
Cons:
Professional cockroach control services can be more expensive than DIY methods.
You may need to vacate your home or business for a period of time while the extermination is taking place.
If you have a large infestation, it may take multiple treatments to completely eliminate the cockroaches, which can be costly and time-consuming.
A professional cockroach control service can help you get rid of cockroaches in your home or business. The service typically begins with a thorough inspection of your property to identify the source of the infestation. Once the source is identified, the technicians will use specialized treatments to eliminate the cockroaches and prevent future infestations.
Get Help with Cockroach Control from World Class Wildlife Removal
Addressing cockroach infestations in Florida homes is crucial for both health and hygiene reasons. Cockroaches are carriers of disease and can contaminate food and utensils. This is why it's so necessary to get rid of them as soon as possible.
As a homeowner, it's important to remember that seeking help is a sign of strength, not weakness. Regular cleaning and sealing any cracks or crevices in your home can prevent cockroaches from entering and establishing a long-term infestation. Don't hesitate to take action and ask for assistance when needed, as it can lead to a happier and more comfortable home life.