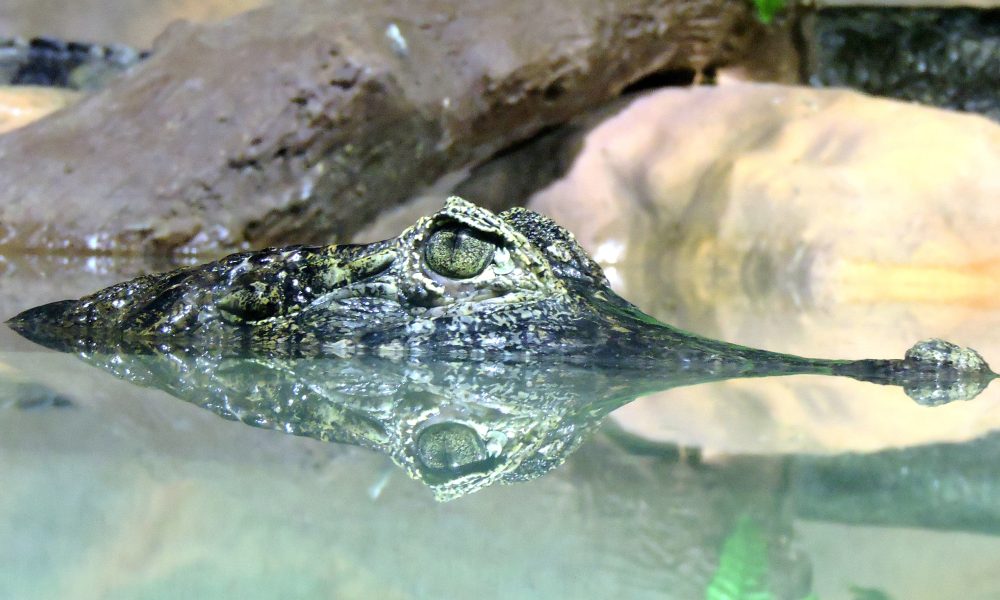 What to do if you find a gator in the swimming pool at your home.
Waking up to a strange noise in the pool only to see a gator staring back at you is almost standard in Florida. Some families have even found gators resting on pool floats in the pool. These are a couple of crazy gator stories you can see in the news and it's is all too commonplace in Florida. Nevertheless, finding a gator in the swimming pool is alarming.
In Florida, the problem is real, and the situation is either terrifying or laughable. Most native Floridians are used to seeing alligators and are not overly spooked by them. But if you have small children or pets playing in the yard and wanting to go for a swim, it can be quite frightening. No matter which way you feel about the Gator in your pool, it has got to go! It is time to call a wildlife removal company to get the Gator out of your pool and keep it from coming back.
Is a Gator in the Swimming Pool a Health Risk?
Well, that is a funny question. If you consider a gator bite dangerous, then the answer is yes. But that is not the concern here. These are a few of the questions you may have after the gator is gone.
Does the pool need to be drained and cleaned?

Will the pool need to be shocked or chemically treated?

How long will the pool be out of commission?
Fortunately, the Center for Disease Control says that wildlife entering the pool is not a health risk. The chlorine in the pool should be strong enough to kill off any bacteria and germs. SO, the answer to the above is "no" across all questions. You do not need to drain or shock the pool. Therefore, you will not lose any pool time. If you want to, you can shock the pool or turn up the chlorine levels for 30 minutes just to be sure. It may make you feel better, at any rate.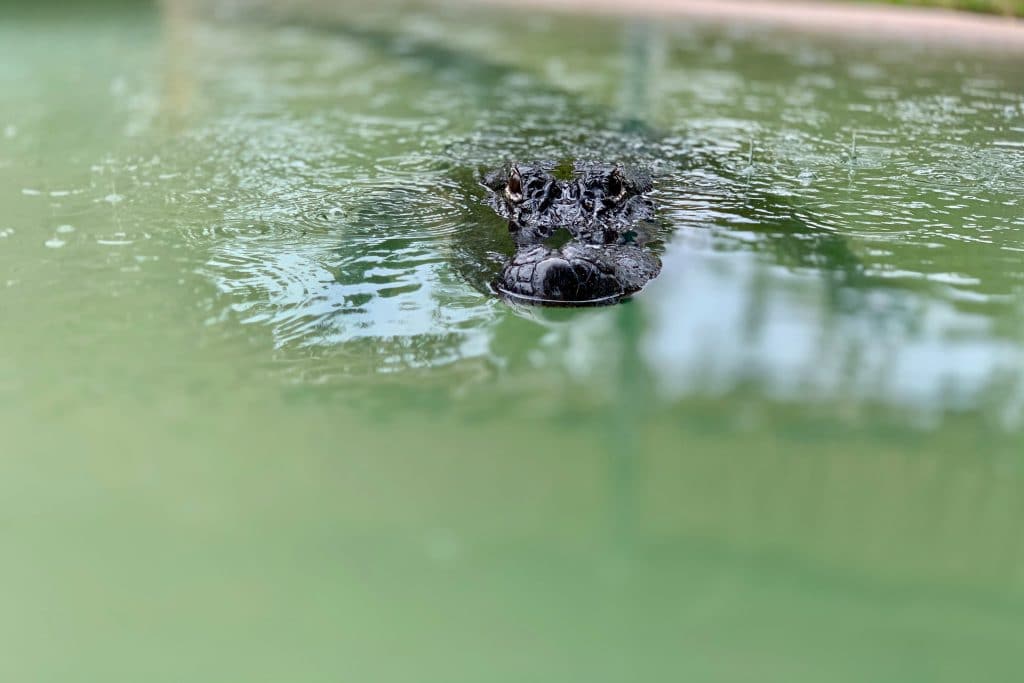 Keeping Gators Out of Your Swimming Pool
Keeping gators out of your yard and pool is tricky. There are some things you can do, in any case. If you keep those things that attract gators away from your yard, you will have a lower chance of a gator taking a dip in your pool.
Keep yard waste and overgrown brush to a minimum. If there is no place for the gator or other wildlife to hide, they will most likely move on.

Clean up after barbecuing and picnicking. If there is a gator lurking nearby, it will undoubtedly smell that fried chicken in the basket.

Keep garbage cans in a garage or behind a secure fence.
Unfortunately, the only way to keep a gator out of the pool is to create a barrier like a fence. A cover will keep out small pests like frogs and snakes, but large animals will need the path to be blocked completely. Pool covers and pool fences are cumbersome tasks to complete each night, so there is one more option. Investing in an automatic pool cover may just be the way to help keep the gators out, especially if you live on lakeside property.
Gators are known for roaming from body of water to body of water. Your pool may just be one body of water on the way to the next. But if the gator is really digging your pool, in particular, you may need a gator relocation service.
Calling for Help to Get the Gator Out.
If you find a gator in the swimming pool, what is the next step? First, if a gator is under 4 feet, it does not require a specialized gator trapper to remove and relocate it. You can call your local wildlife removal company like the friendly professionals at World Class Wildlife Removal. World Class will come out right away to remove the Gator and relocate it to a safe area.
Most of the time, they are traveling and taking a dip along the way. Most gators will move out on their own. But, if you need it removed right away, it is best to call a professional.
You can trust the staff at World Class Wildlife Removal to treat the gator in the swimming pool situation with the urgency you would want. With protective gear, they will remove the nuisance and make suggestions on preventing the gator from returning.
Contact World Class Wildlife Removal right away if you find a gator in the swimming pool at your Florida home.