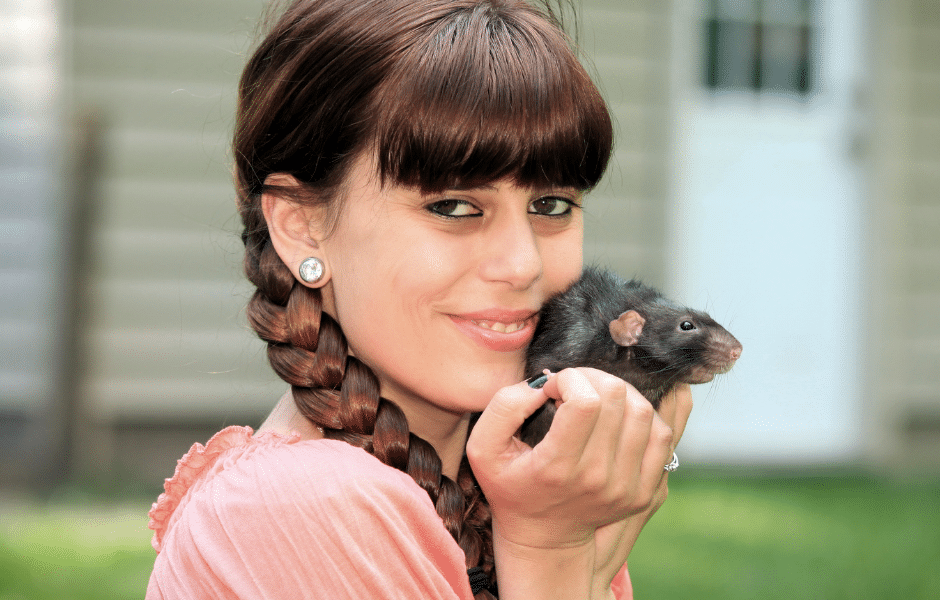 f you and your family are looking for a low-maintenance friendly pet, rats can be a great idea. Wild rats, no. Domesticated rats, sure. You see, wild rats have their own set of rules and are not raised being handled by humans. But when you get a pet rat from a young age, they can be excellent companions. So if you are asking why anyone would keep a rat as a pet, keep reading to find out.
However, you never want wild rats in the home. They are filthy and can do a lot of damage. Rat removal is a good idea for more than just the obvious reasons. Getting rid of a feral rat or mouse can help you prevent future household issues and avoid any severe health risks. Therefore, when you need help with an infestation, contact your local wildlife removal company for the removal of rodents in your Pinellas or Tampa Bay area home.
Useful Reasons to Keep a Rat as A Pet
Did you know that pet rats are excellent first-time pets? They really are. Rats are low maintenance and easy to find. And, they are easy-going, intelligent, and playful. "Fancy Rats" ate the breed recommended for pet owners, and they can be pretty valuable for teaching responsibility and pet love.
As previously stated, rats are easy to care for. They love their cages when they are stocked with fun activities, food, and water. And they can stay in those cages for extended periods.
Budget-friendly pets may be just what you need. Once the cage is purchased, everything else is low cost.
Rats are hearty and rarely get sick. And they are naturally immune to human diseases.
They only live 3 years. So if your child decides to move on to bigger and better, you will not be in it for 10 to 15 years.
Domesticated rats are clean, believe it or not. They will groom themselves and love being brushed by their owners. Just keep the cage clean, and they are good to go.
Rats are easily trained.
Besides being useful, rats can be fun to keep as pets, too.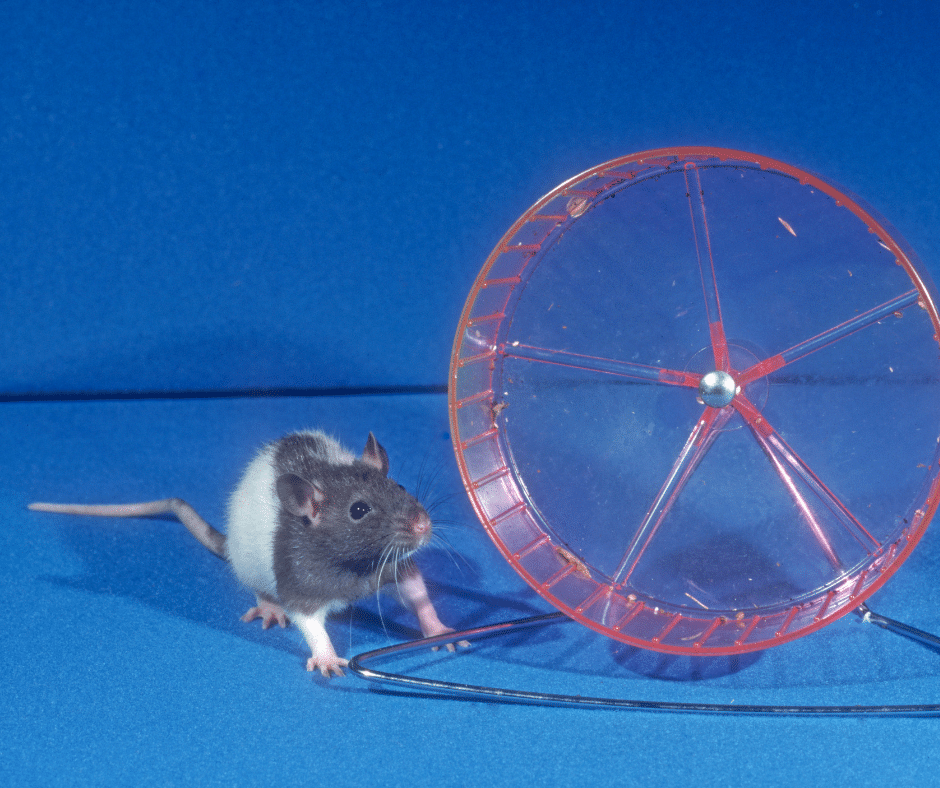 Fun Reasons to Keep a Rat as a Pet
Yes, rats can even be snuggly and endearing. And each rat is different than the next. Some may be shy and sweet, and some may be playful and outgoing. As your pet rat grows, it will bond with you and develop a personality. Here are some more reasons to keep a rat as a pet.
Domesticated rats are less aggressive than rodents or caged pets such as guinea pigs, rabbits, gerbils, and hamsters.
Rats are quite social, so having two is a great way to keep them, and you entertained.
They are very intelligent and easily trained. Actually, they will follow commands and do tricks.
Rats are trustworthy and loveable if handled well from a very young age.
They are quirky and entertaining, providing hours of entertainment.
That said, feral rats are no fun to have entered your home. There is a lot of bad a rat can do when left to its own devices.
Wild or Feral Rats in the Home
Are there rats, mice, or other rodents in your home? Are they scurrying in the attic or making a mess in the shed? Perhaps they are under the house or deck and scare you and your pets half to death when they dart out. 
That is not a good situation and is what gives the rat a lousy name. (other than the bubonic plague) So here are a few tips to keep unwanted rats out of your house. When you hire a professional rodent
removal expert to remove and keep rodents out of your home, you will have total peace of mind where the world's pests are concerned. None of the above situations are ones you want to find yourself and your family in. That is why folks trust wildlife removal to companies like ours.
1. Establish a Safe Perimeter for Your Family and Pets
As with security systems and fences, you do your best to protect your home and family from intruders. The same applies to rodents and other pesky wildlife. 
When a professional rodent removal expert inspects the outside perimeter of your home, they will look for any hole, crack, or crevice that rats and mice could use as an entry point. Then they will seal it up tight and recommend ways to keep the perimeter of your home safe. 
You must keep your home sealed up tight to prevent rodent infestations from happening in the future.
2. Protect the Home's Electrical Wiring
As you probably know, a rodent's teeth are continually growing, and they constantly gnaw. When they make a home in your walls or attic, they will find anything they can to chew on and use for their nesting materials. 
Secure your home from rats, mice, and other rodents that chew. One of the most significant damages a rodent can cause is chewing up your home's electrical wiring, which can cause electrical fires. You will reduce your risk of those electrical fires and electrical outages.
3. Remove Rodents for Children and Pet Safety
It goes without saying that if you are interested in protecting your home, you are interested in those inside as well. You see, rodents contaminate the area they nest, the travel paths, and your food supply. What's worse, they spread disease. Therefore, they cannot safely coexist with children and pets. That is where rodent removal is most important.
A dog or cat's natural instinct may be to hunt down and kill rodents, but we should highly discourage them from catching rodents as pet owners. In the process, your pet could pick up harmful bacteria, parasites, ticks, and fleas. 
Additionally, eco-friendly rodent control services are a must for homes with children and furry loved ones. A child or a pet could easily be hurt by a trap set for a rodent if they come upon it and become curious. And a poison trap could really make a child sick and even be fatal to small children and pets.
4. Saving the Attic Insulation
Attic insulation can be expensive and is an integral part of your attic space. And boy, oh boy, rodents of all types love to tear up attic insulation. The fluffy stuff makes excellent bedding for them to make a nest and raise their young. And, when they make that nest, they will ruin the insulation and the area they deem appropriate for the nest. 
6. Provide a Healthy Space
Rats and mice are not just a nuisance, but they are a severe health risk because they carry harmful bacteria and contagious pathogens. These are some of the dangerous diseases carried by rodents:
Salmonella
Bubonic plague
Rat-bite fever
Hantavirus
These are just a further justification for professional rodent removal. You do not want to get any of these diseases or spread them in your home.
8. Protect Food for Your Household
Rodents often spread disease is by gaining access to your food sources in the kitchen and pantry. It would be best to use sturdy storage containers like Tupperware to store food because Norway rats will easily gnaw through plastic bags and cardboard. Contaminated food can cause more than just food poisoning!
And they even get into pet food. Think about it. The pieces are the perfect size for them to carry off in a hurry. So, treat your pet's food as you would your own to avoid attracting the rodents in the first place.
10. Automobile Protection
Yep, you guessed it. Rats and mice find a way into your car in the garage during colder weather to stay warm. They will even nest in your vehicle's leather seating and get warm in your engine. And once again, if they die in your car, the odor is unbearable and will need professional cleaning.
11. Protect Your Home's Appliances
Especially in the winter months, rodents look for a place to stay warm and nest. Refrigerators, ovens, entertainment centers, and more all provide excellent warm hiding spots. Moreover, the appliances can all be destroyed by rodent droppings or gnawing!
12. Secure Storage for Precious Items
We, humans, have sentimental and heirloom items that we store. At no point do you want rodents running over, nesting on, or tearing up those items? Unfortunately, storage spaces are isolated and a prime location for rodent infestation. Ensure that your wildlife removal company and pest control check areas like the attic for unwanted pests.
13. Shed Care
When winter hits, a roof rat will seek shelter in your shed to stay warm. The boxes, nooks, and crannies of all stored in the shed make perfect hiding spots to nest or keep their winter food supply. And in the summer, the shed is an excellent place for them to get relief from the heat as they rest the day away. 
14. Protect Your Lawn and Garden, too.
Rats, mice, and other rodents will ravage your garden and hide in the woodpile. Your flowers and veggies make perfect to-go meals for pests, and they don't thank you for them. Removing some rodents will also benefit your lawn care. When rodents are not tearing the root system up and burrowing and tunneling, your lawn can stay pristine.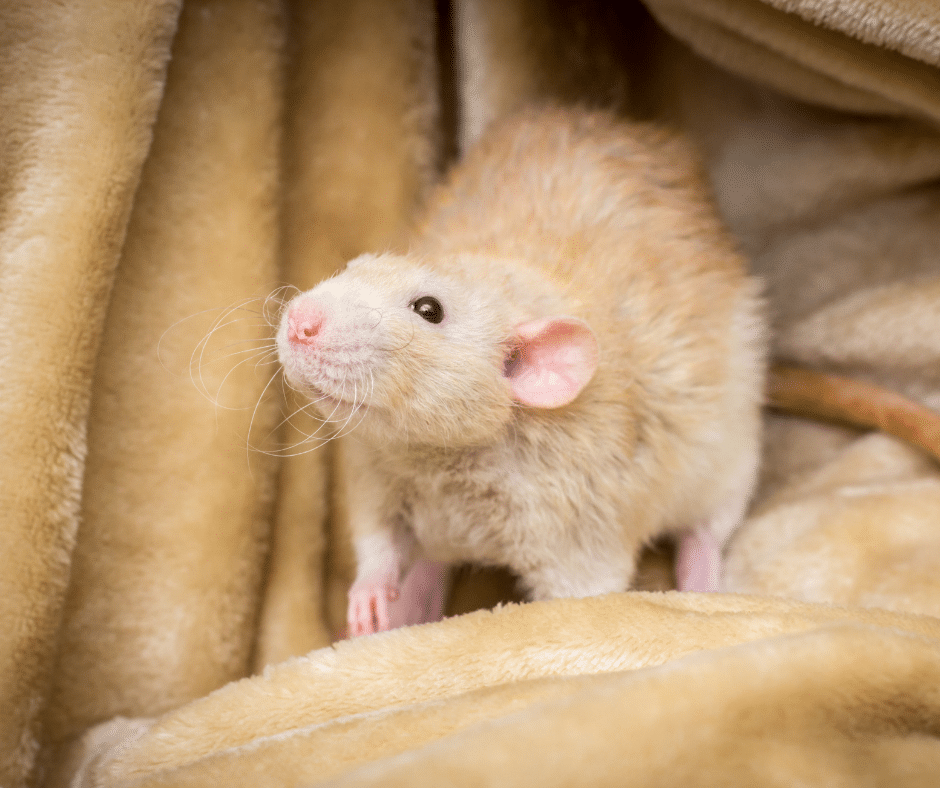 Keep Rats as Pets, but Get Rid of Unwanted Wild Rats
World Class Wildlife Removal offers healthy, safe, organic, humane, and ultra-effective rodent removal services. Located in Clearwater and serving Tampa's wildlife removal needs and the Pinellas, Hillsborough, Manatee, Pasco, and Sarasota counties, we are the wildlife company you can count on. 
Trust World Class Wildlife Removal for all your pest removal needs.
To request a free inspection, contact us at https://worldclasswildliferemoval.com/contact-us/.